DocMart Catalogs with Drop-down Menus. Follow
Catalogs have the ability to show DocMart lists as a drop-down menu rather than just several items displayed inline one after another. This is useful for items with variations, for example, different colors or sizes.
To enable this make sure to have the "Allow inventory item ordering from catalog page" enabled, then select the lists you would like to turn on. Once those are selected check the box to "Display as menu" and finally set the selected DocMart lists to on. Those lists will now display individually as menus on the catalog. This will be indicated by the new "On" section and the [MENU] tag that the lists have.
---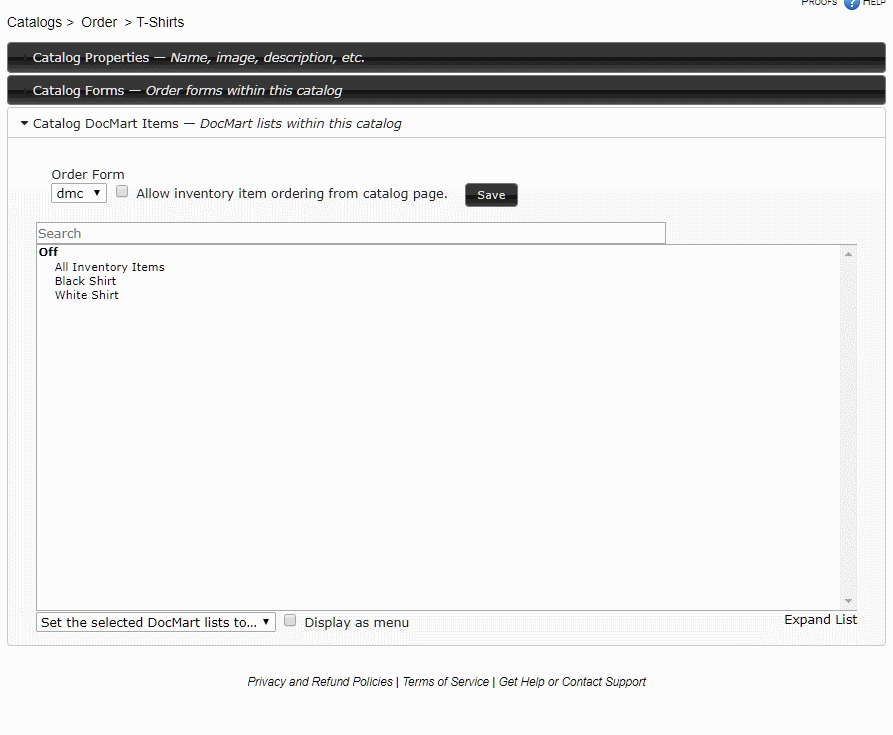 ---
The ordering process is shown below, it's very similar to any other DocMart Catalog but allows you to navigate the items with the menu, rather than seeing them all displayed vertically one after another. You can add multiple items, even from the same menu, to your cart then finally view your cart once all the items you wish to order have been added.
---