Advanced Customization of the "Changed" Indicator. Follow
Disclaimer: This article assumes you have a basic understanding of using of CSS, don't attempt this without CSS experience.
---
The "Changed" indicator can be customized by using CSS.
For instance in the example below I've changed it to say "UPDATED" and made the color blue.
---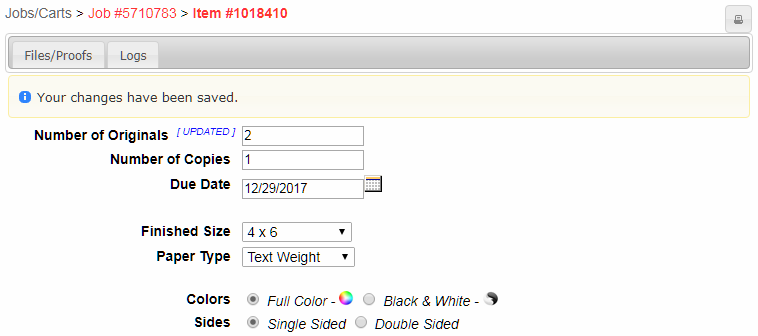 ---
To customize the color and text place the CSS below into your Code/SEO page in the header, you can change the color and the content to change the label.
---
<style>
 label.changed span.changed::after {
    content: '[ UPDATED ]';
    color: blue;
 }
</style>