Service Types Icon Colors Follow
This article covers what the different icons in the Shop Floor DJB represent.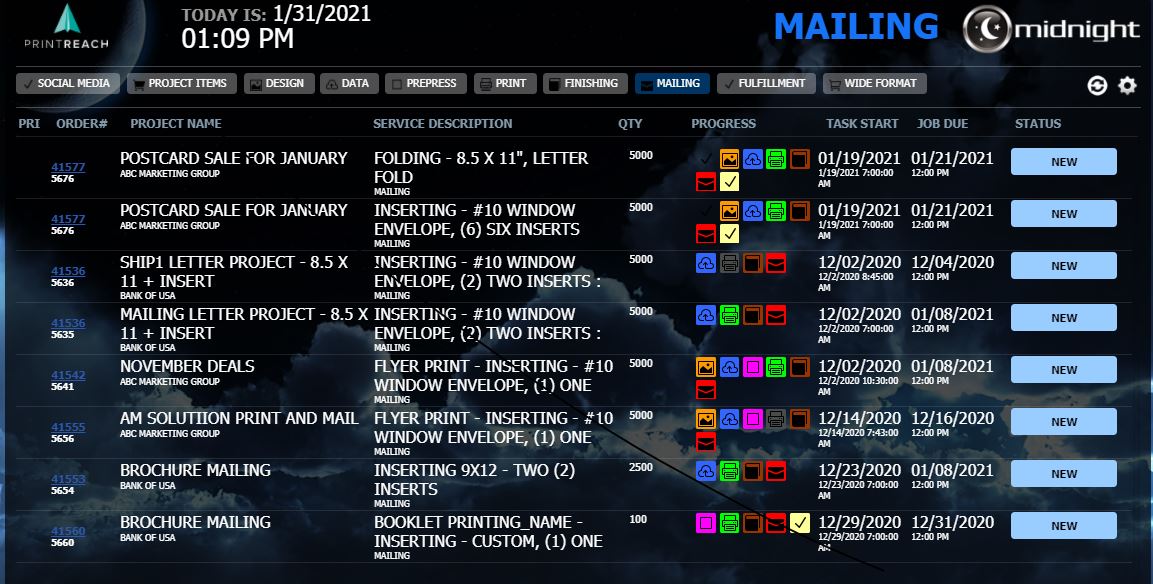 Within the DJB TV screen view, for each task, the icons shown represent the Service Types that have services on the order. Via Job Costing or on the DJB, when all of the services in a given Service Type are flagged as completed, the icon remains, but turns grey to denote that all services in that Service Type are completed. (When a given service is completed, the service itself falls off the job board, allowing only active service to remain as a do-to list of work for the team.)

In Admin, under Service Types, each of your departmental tabs (as seen on the DJB) are set up. You are able to assign an icon as well as a color to each Service Type. You have control of which color each icon represents, we recommend having a unique color for each department to help the team quickly identify the remaining work on an order, even from afar. Also, if you have a colored background for your DJB, consider what colors will best stand out against that background in order to increase visibility for the team. To change the assigned color, go to Admin by clicking on the gear in the top-right hand corner of Midnight. When the Admin Lists appear, scroll down to Service Types.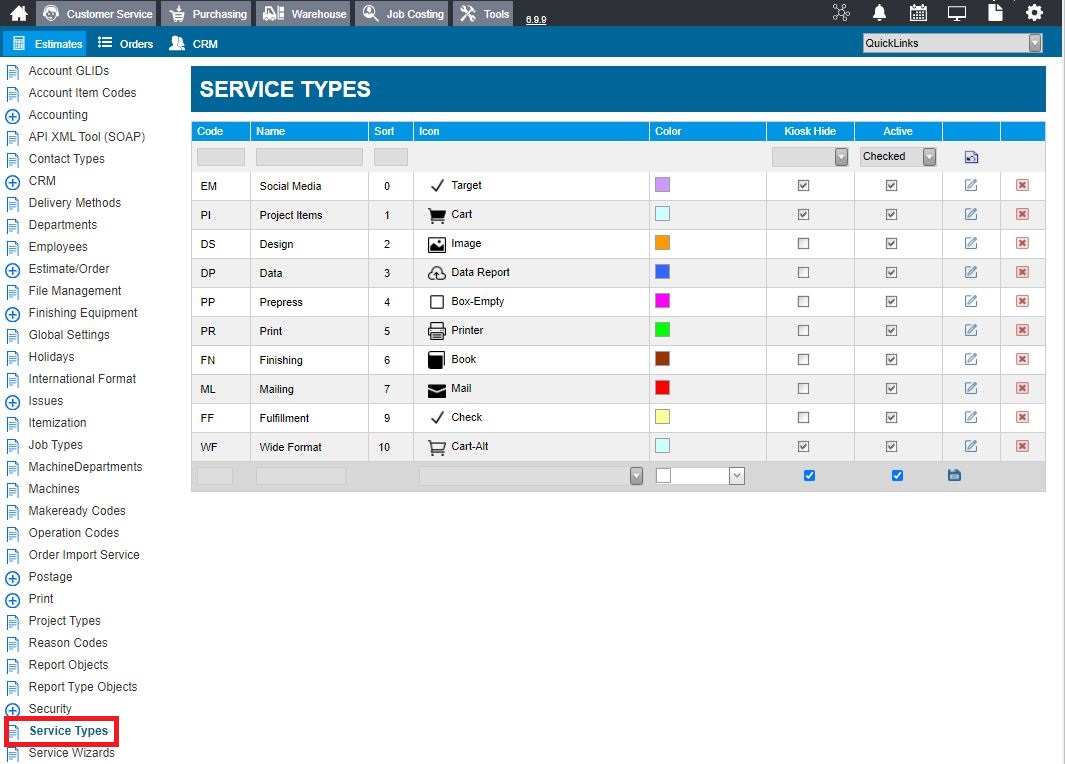 To change the color for a given Service Type, click the pencil to the right of the line you wish to change. Use the Color selector to assign the desired color. Click the Update icon after you make your changes.