MyOrderDesk MIS Integration: Virtual Systems - Midnight - 0114
In this article, we will be covering how to link a Virtual Systems Midnight account to your MyOrderDesk website. This allows job data to pass from MyOrderDesk into Midnight for more in-depth management. NOTE: The High Volume component from MyOrderDesk is required to enable the Midnight Integration.
1.) Using the MyOrderDesk Administration Menu navigate to Services > VS Midnight.
Step 2. Plug in your Midnight account information into the corresponding text fields. In Midnight, you'll need to create a new customer titled MyOrderDesk Orders ( or something similar ), then assign that Customer ID to the Customer ID field. This will default all Jobs sent from MyOrderDesk to be listed under this customer for you to assign to a different customer if you wish to do so inside of Midnight.
The next steps will show you how to locate the Service ID's, Api token, and Customer ID "in Midnight."
Step 3a. To locate your API Token use the Admin Menu in Midnight and go to Company Settings. The Site Token field is the API Token.

Step 3b. To locate your Customer ID click on the CRM tab in Midnight, then click on the MyOrderDesk Customer you created. The Customer ID is at the end of the URL.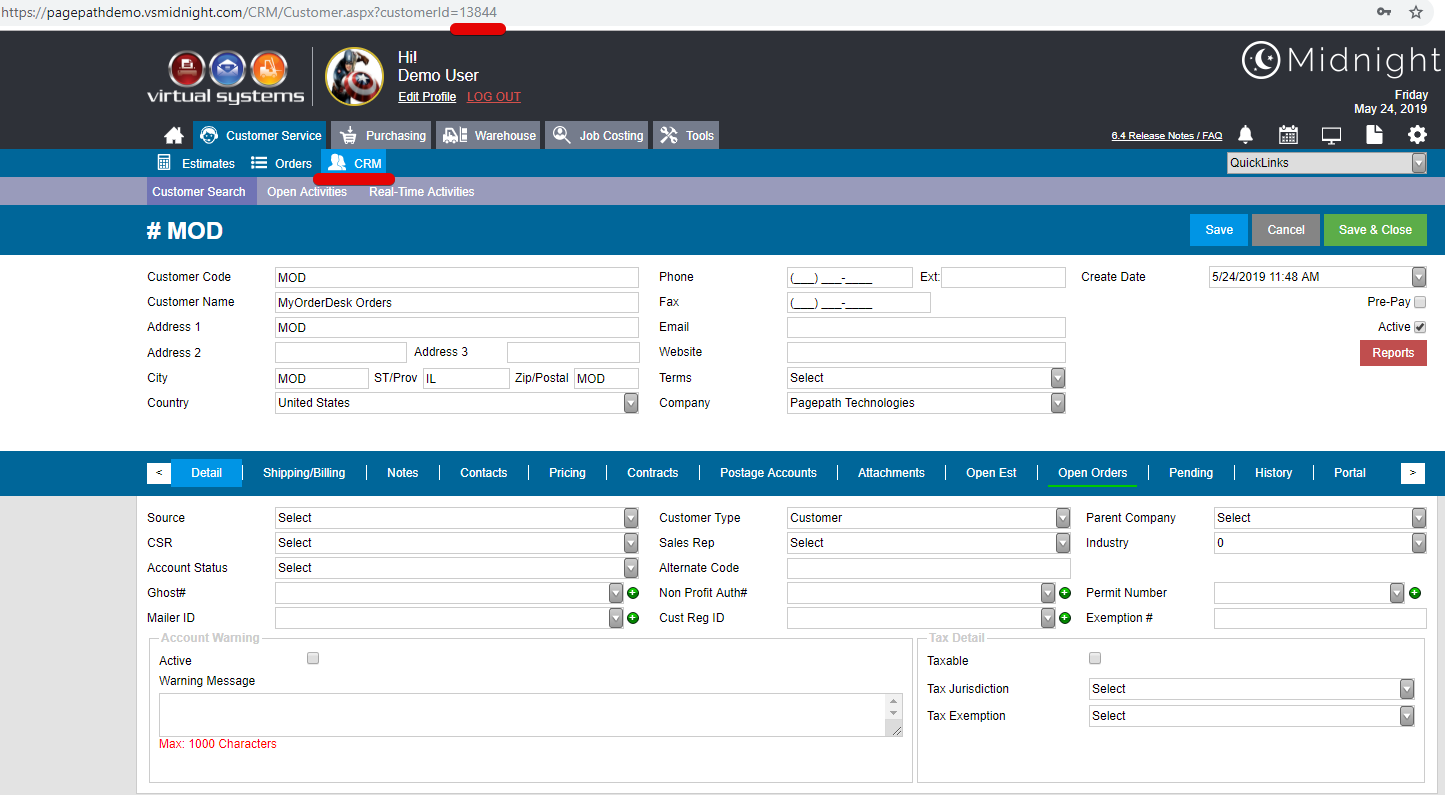 Step 3. To locate service ID's use the Admin drop-down menu in Midnight and click Services > Standard Services. In the second column, the Service IDs are listed. Add the desired Service ID in MyOrderDesk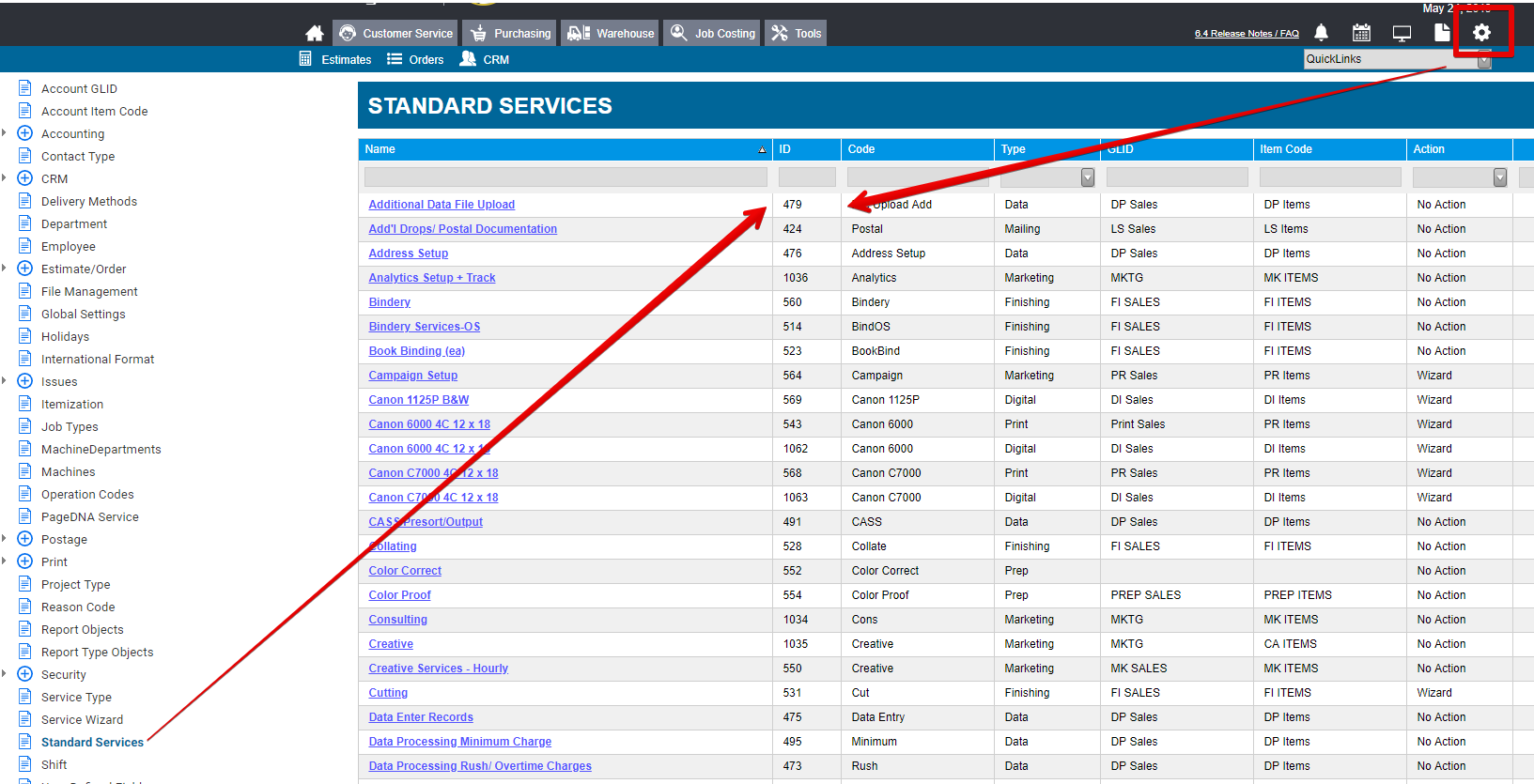 You can also override the Service ID for an order in the cart setting of the Order Form: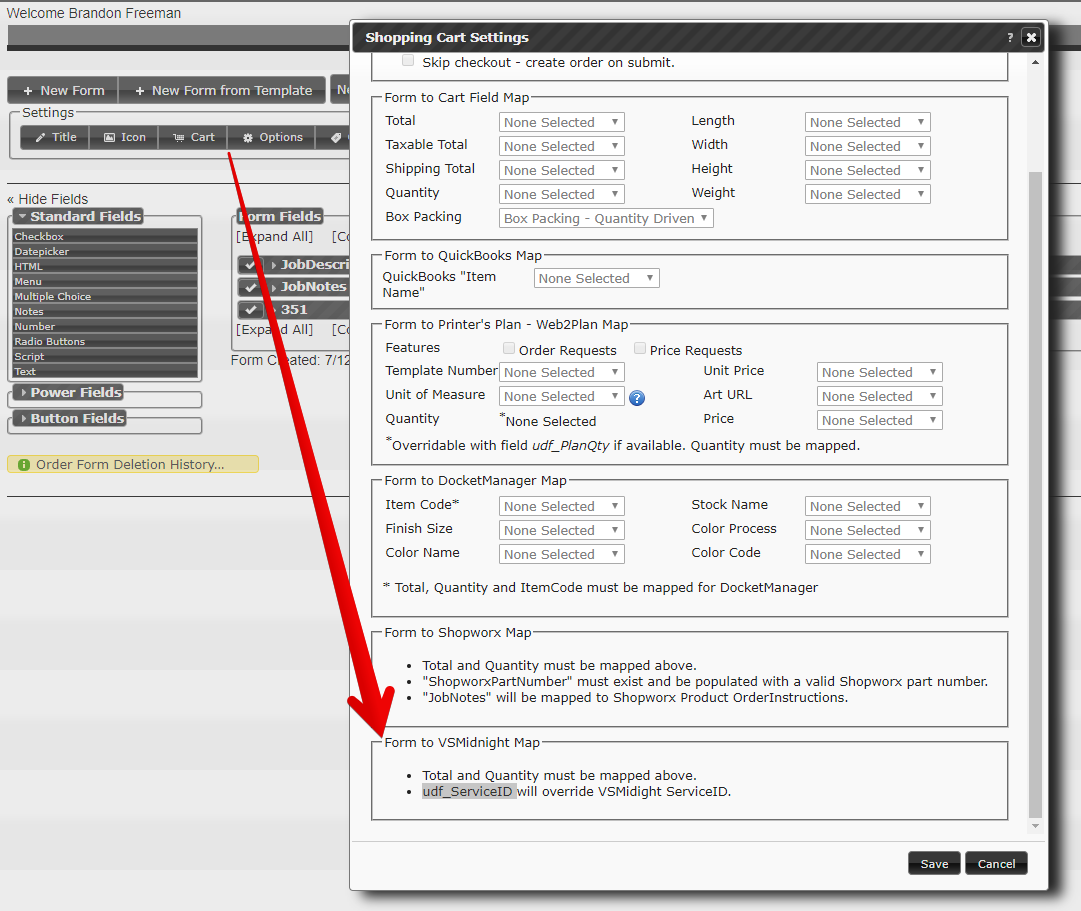 Step 5: Once your Midnight information has been added to MyOrderDesk, the "Integration Testing" box will appear below "Integration Options" that allows you to test the connection. Enter an existing Job ID from the Job History page, and click New Order. 
6. Inside of Midnight click on the Orders tab, the order you submitted should appear at the top of the list. Click on the order number or the Project name to view the details of the order.

Step 7. You can find various details about the order within this tab. The Details tab will open a window with more detailed information on the selected item.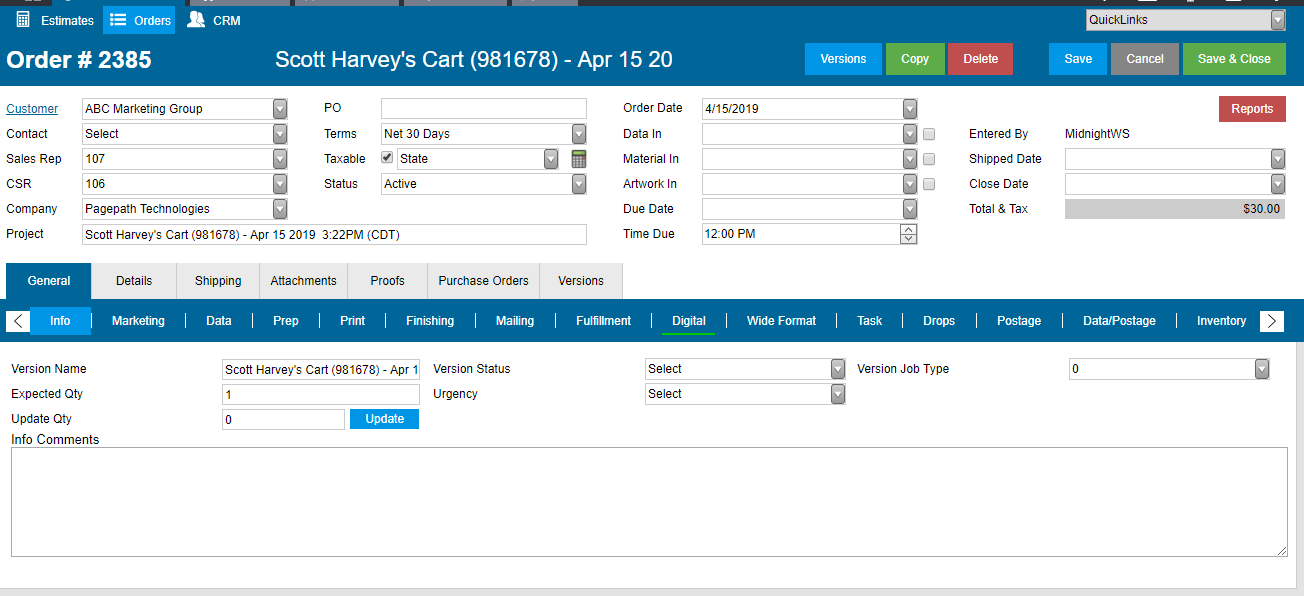 Step 7d. The Details window will display information about that selected item, from here you can edit the Item and Service Description of the Item as well as adjust the tax.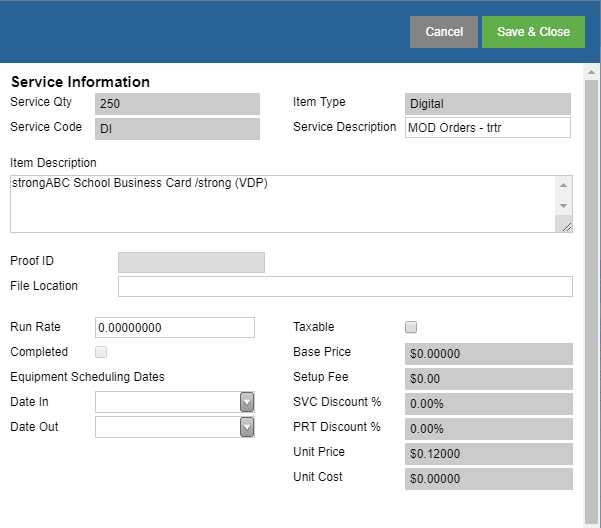 Step 8. Use the Customer drop-down menu to assign the Order to the proper customer.

If you have any questions please start a support ticket or call us at 866-770-7567!