Catalogs, Order Forms, and DocMart Items/List Sort Orders. Follow
In MyOrderdesk you have the ability to sort all of your products and pages manually to get the exact order you prefer.
This is done with a Sort Order which is supported by Catalogs, Order Forms, and DocMart Items/Lists. The larger numbers will be sorted first and everything will also be sorted alphabetically within the same sort order.
When editing a catalog you will notice a Sort Order in the Properties which can be adjusted.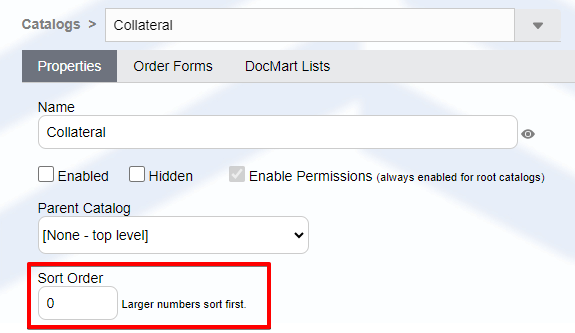 Order Forms
An order form assigned to a catalog can have a Sort Order which can be assigned when you enable to Order Form in the Catalog.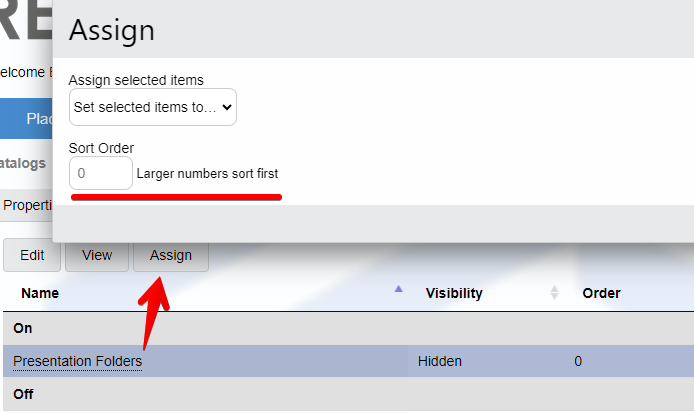 Order Forms that are not in catalogs can also be sorted by using the Sort Order in the Order Form settings. This system does not use index numbers and instead allows for moving items dry dragging them.

When using DocMart you might want to display a list of items before another list of items. To do so you will notice a Sort Order available at the List level inside DocMart > Lists.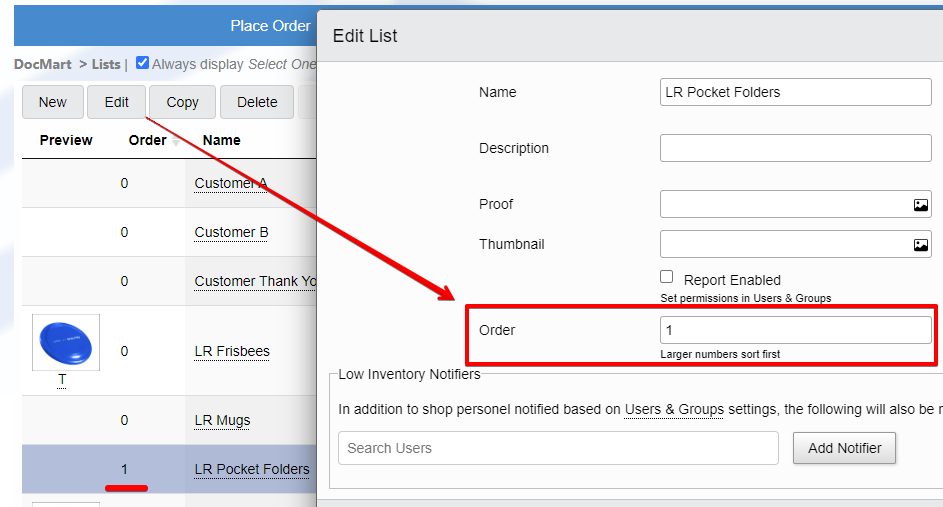 DocMart Items
DocMart items can belong to multiple lists and it's possible that an item might need a sort order within its list. When editing a DocMart item there is a section for the Sort Order within the list that will determine the items sort order within the list. We offer different sort orders for each list.