User uploaded mailing lists utilizing record counts and file uploads. Follow
When using a File Upload Item or VDP with EzMerge you will find the option to Enable Record Counts. What this will do is allow you to use a QwikPrice field to count how many records a user has and you can set up a fee for mailings or similar projects.
You can also utilize the Data Template File to provide your buyer with a template they can follow for their mailing lists.
You will find recordcount in the Variables list when using a QwikPrice Formula.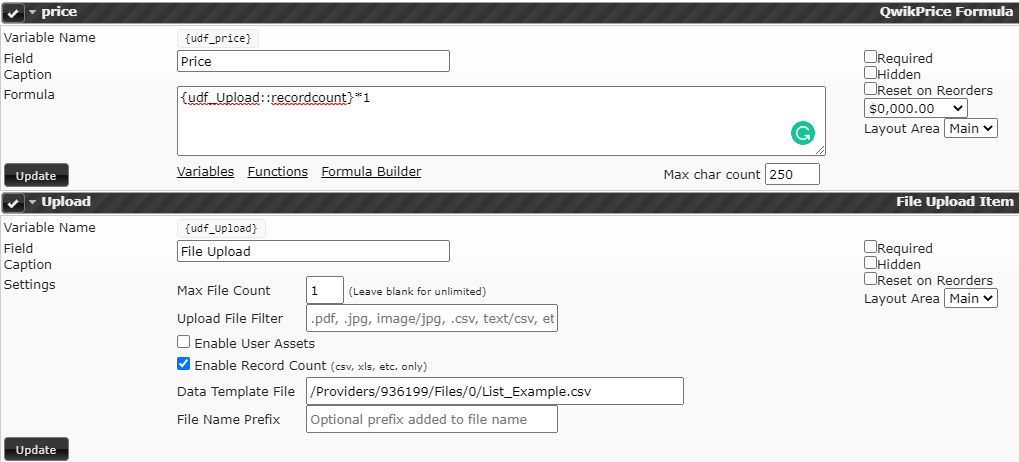 Here you can see in my example I have provided an example list.

In the screenshot shown there are 313 records, and I've priced each at $1.
If your customer does not have a mailing list and they are wanting to purchase a list you would want to look into the Mailing Lists / AccuData integration we offer which allows someone to purchase a mailing list. That option is available in the Settings section of the Order Form Page.