Midnight v7.1.9 (6/11/2022) Release Notes Follow
Support for Adding Surcharges to Escrow Payments
Midnight supports Credit Card Payments to fund a Customer Escrow Account. With this release, the same rules for adding surcharges are available to Escrow payments following the rules for Postage Surcharges.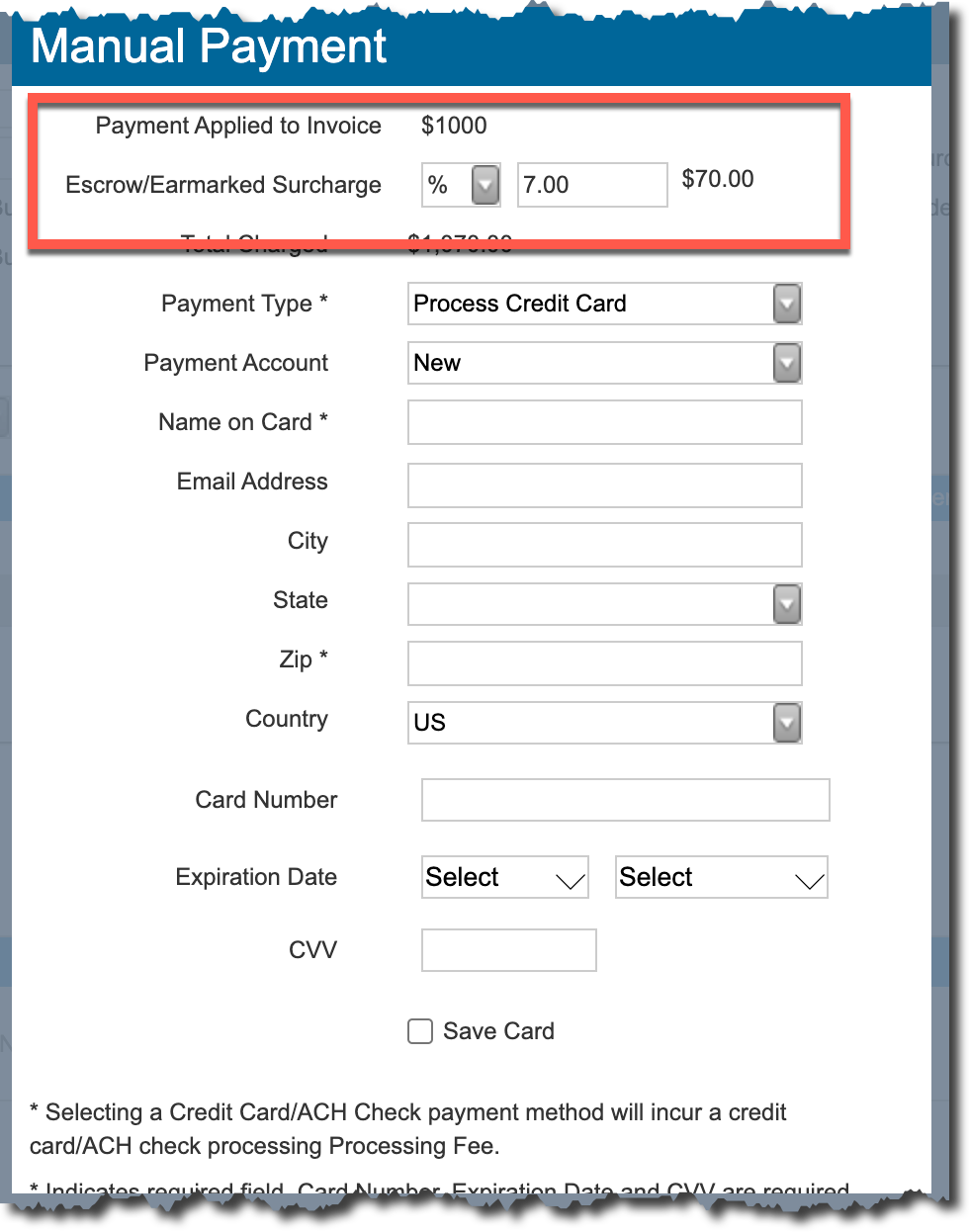 Itemized Refund for Payments and Surcharges
Midnight allows for Full or Partial Refunds on any type of Payments, including Credit Cards. With the ability to configure different Surcharge amounts on Postage, Escrow and Services while taking all of these payments in a single transaction, allocating partial refunds can be a challenge. Midnight now supports itemized partial refunds. You can determine how you allocate the refund.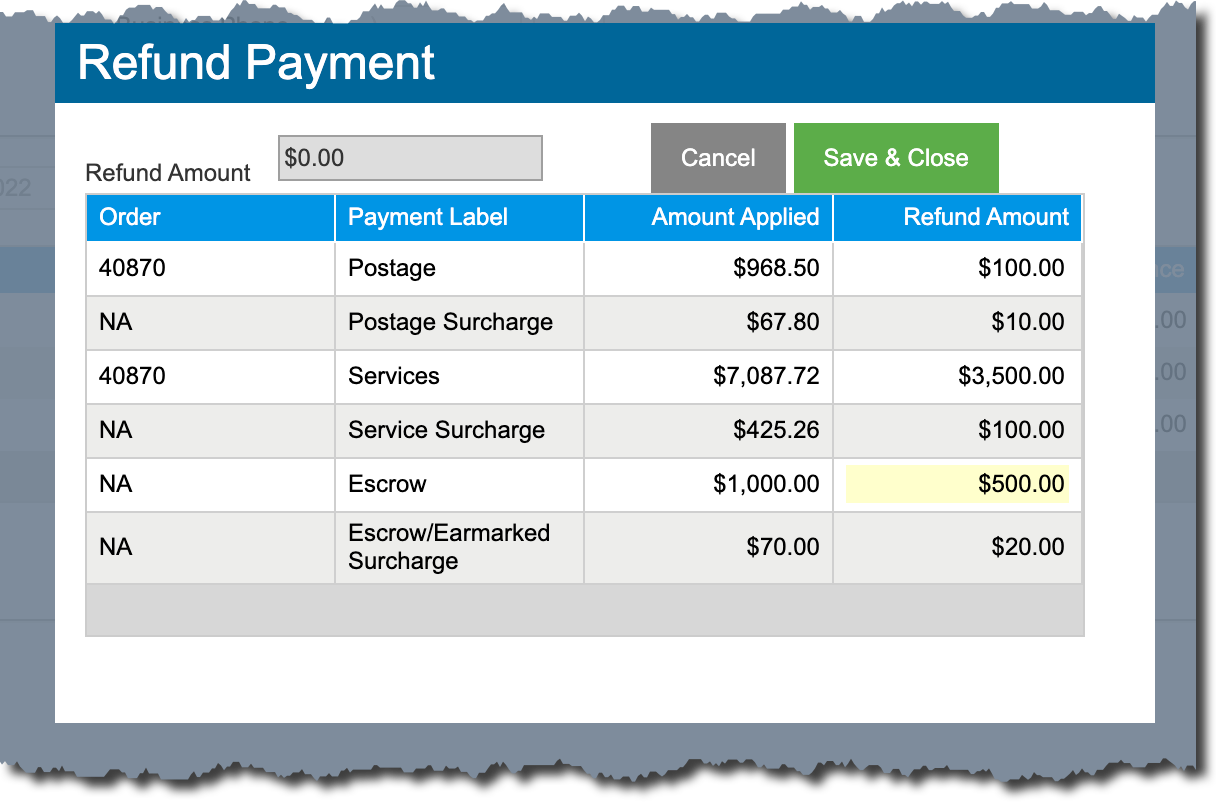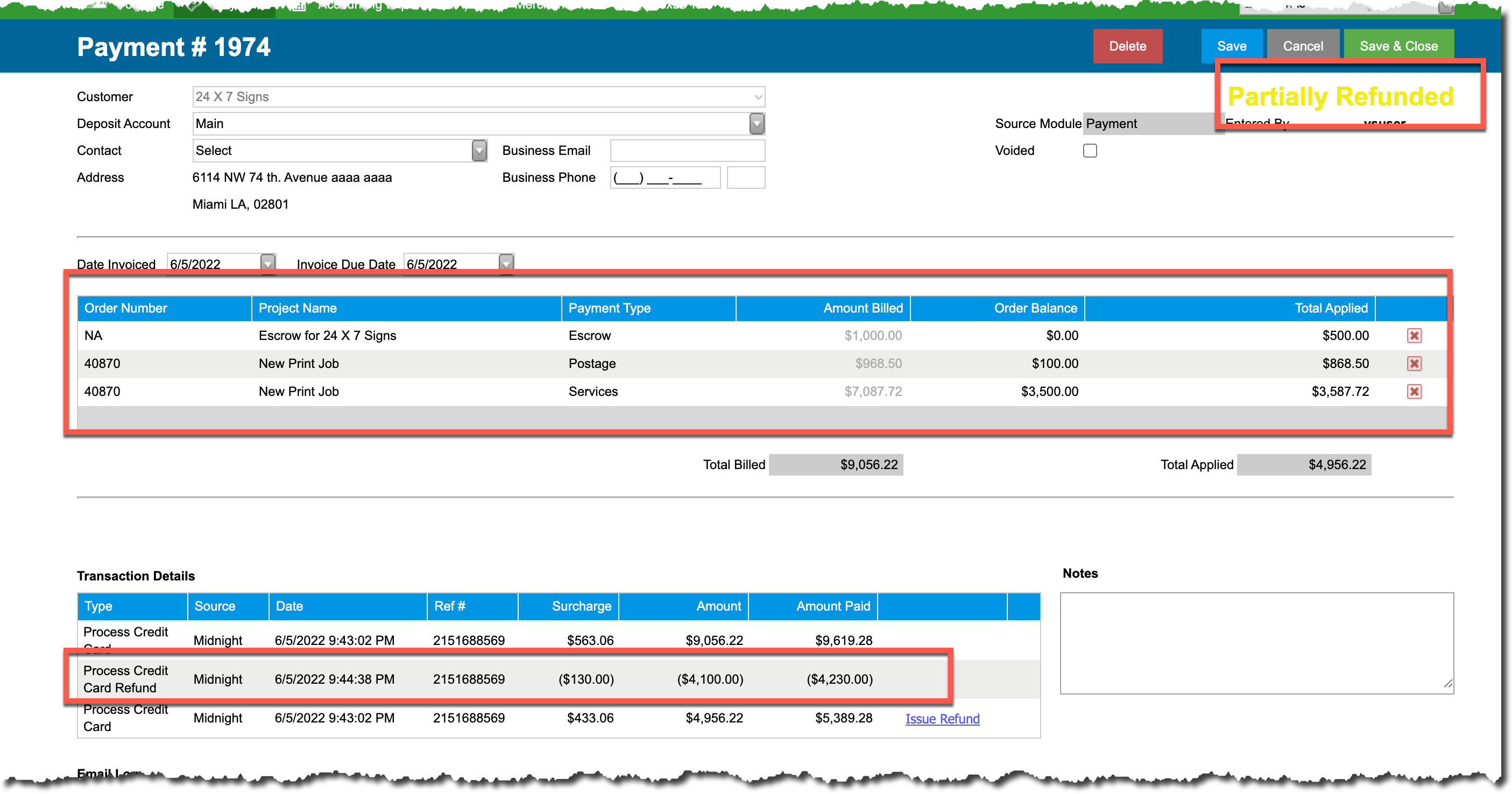 Task View and Order View DJB Columns
Order Shipped Date
We've updated the Shipped Date column name to reflect Order Shipped Date. The new label will better identify which Shipped Date is being referenced.
Version Dropped/Shipped Date
We've added Ver Dropped/Shipped Date column to the Task View and Order View. This column will show the Version Dropped/Shipped Date from the Versions tab on the order.