Print Reach Central v2.0.11 Release Notes Follow
Items in this Release:
Job Link Improvements:
After clicking the Request Changes button, and successfully completing the action, the job details page will now refresh and show the note generated from the change request.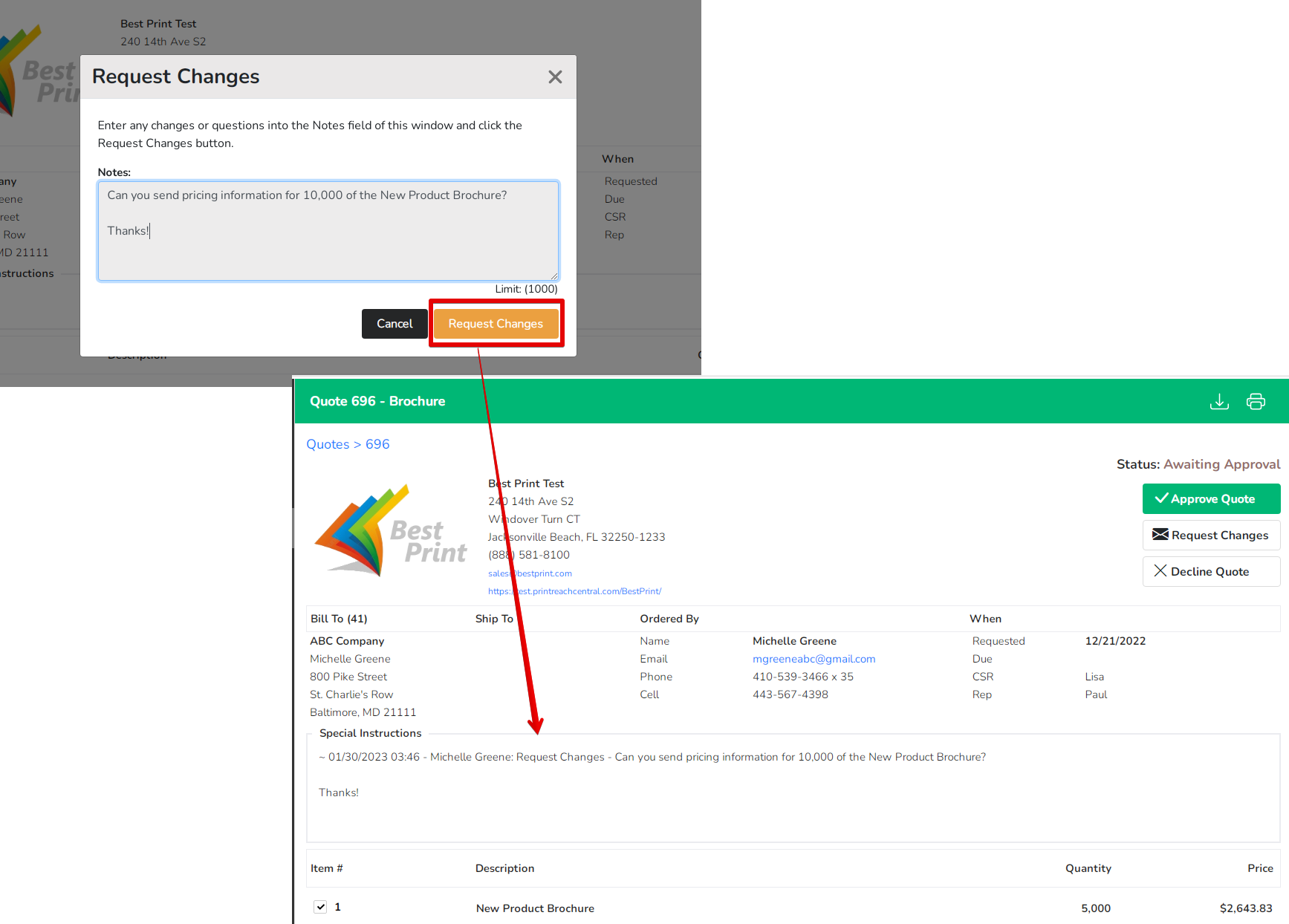 On the Quote list, the status color is displayed as a colored circle next to the status name. This color can now be set using a color selection window.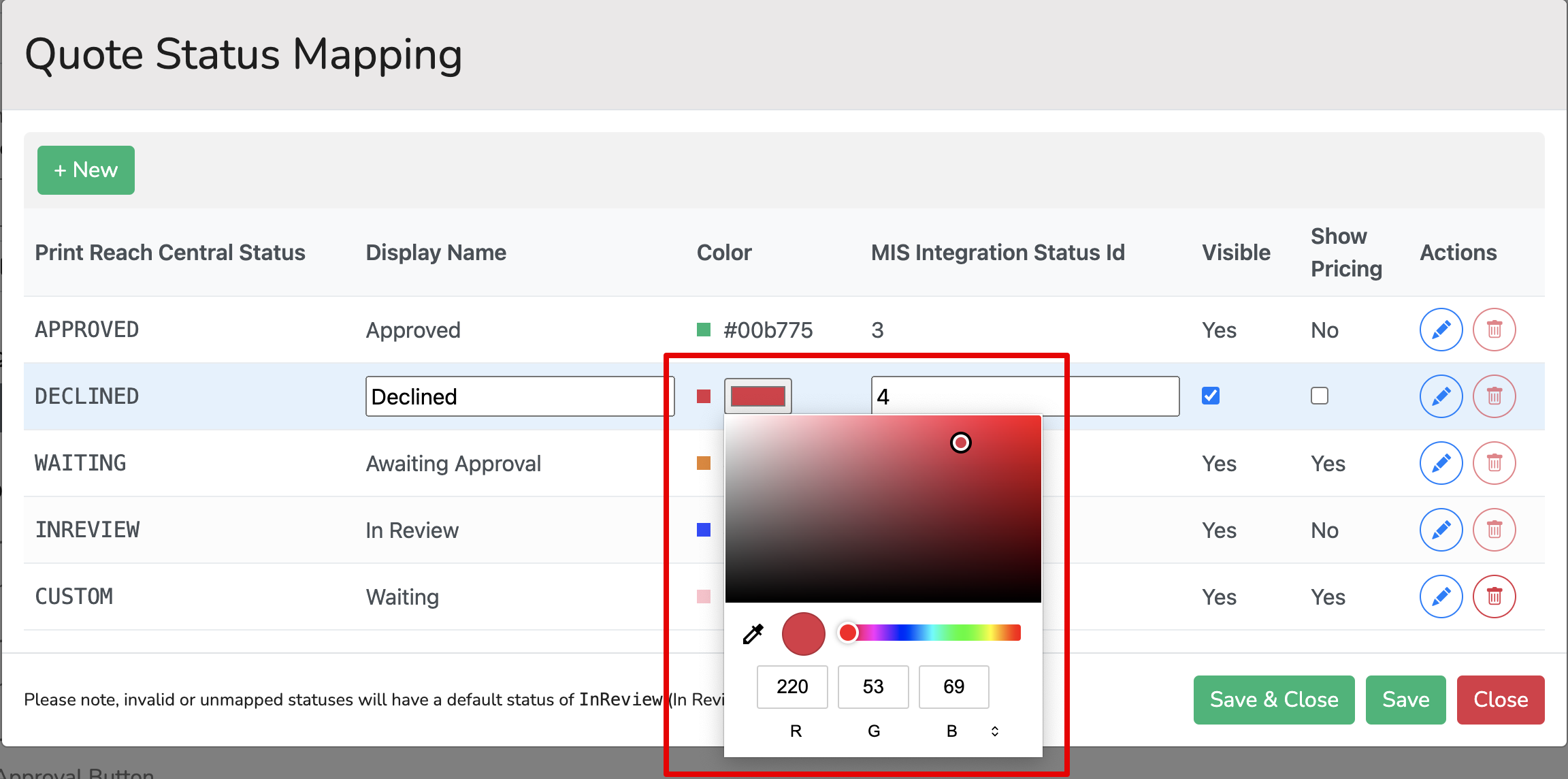 After approving a quote as a new order, a success message will now appear:

In the Online Job Settings page, the Job Type = 0 heading now shows the Job Type Name.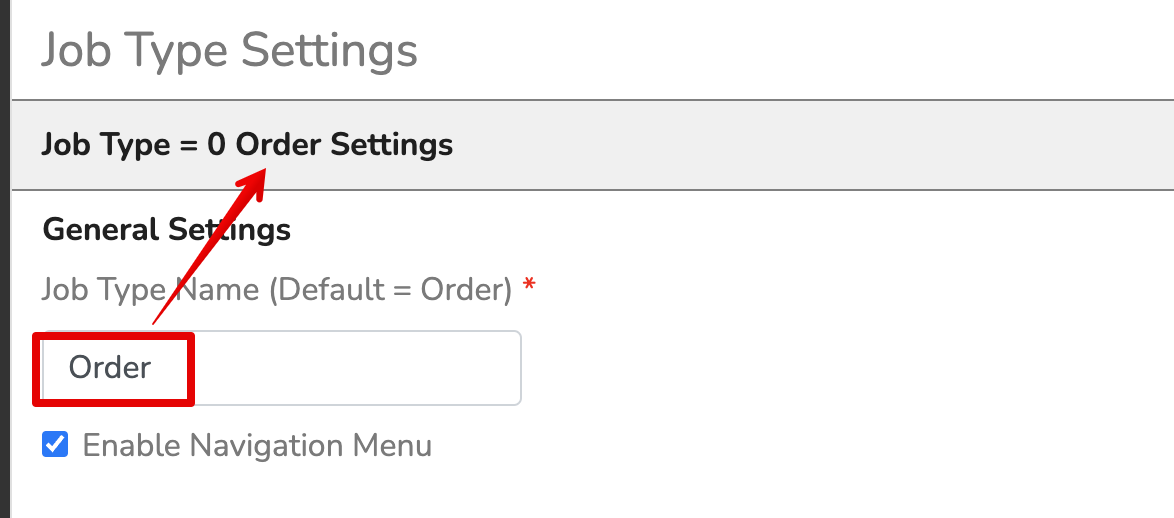 When returning to a job list (Quotes or Order) the data on the list is automatically refreshed. 
Reports
Effective December 1st, 2022, processing fees are now being taken out the first of each month except when the first falls on a weekend or bank holiday. On those days the fees will be taken out on the first business day of the month. Because of this change, the Monthly Statement will be sent by email on the fifth of each month, to allow time for all fees to be processed.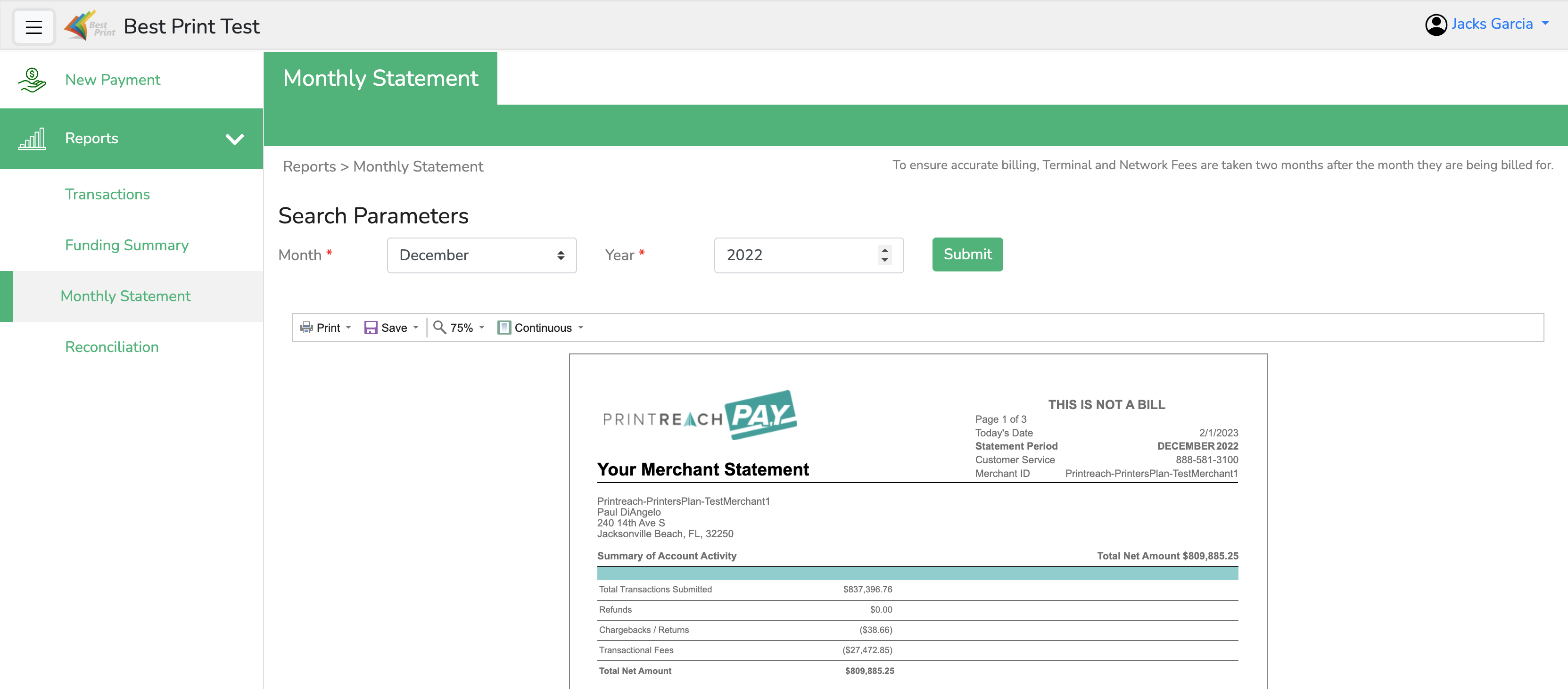 The Funding Summary Report now sorts the newest funding to the oldest.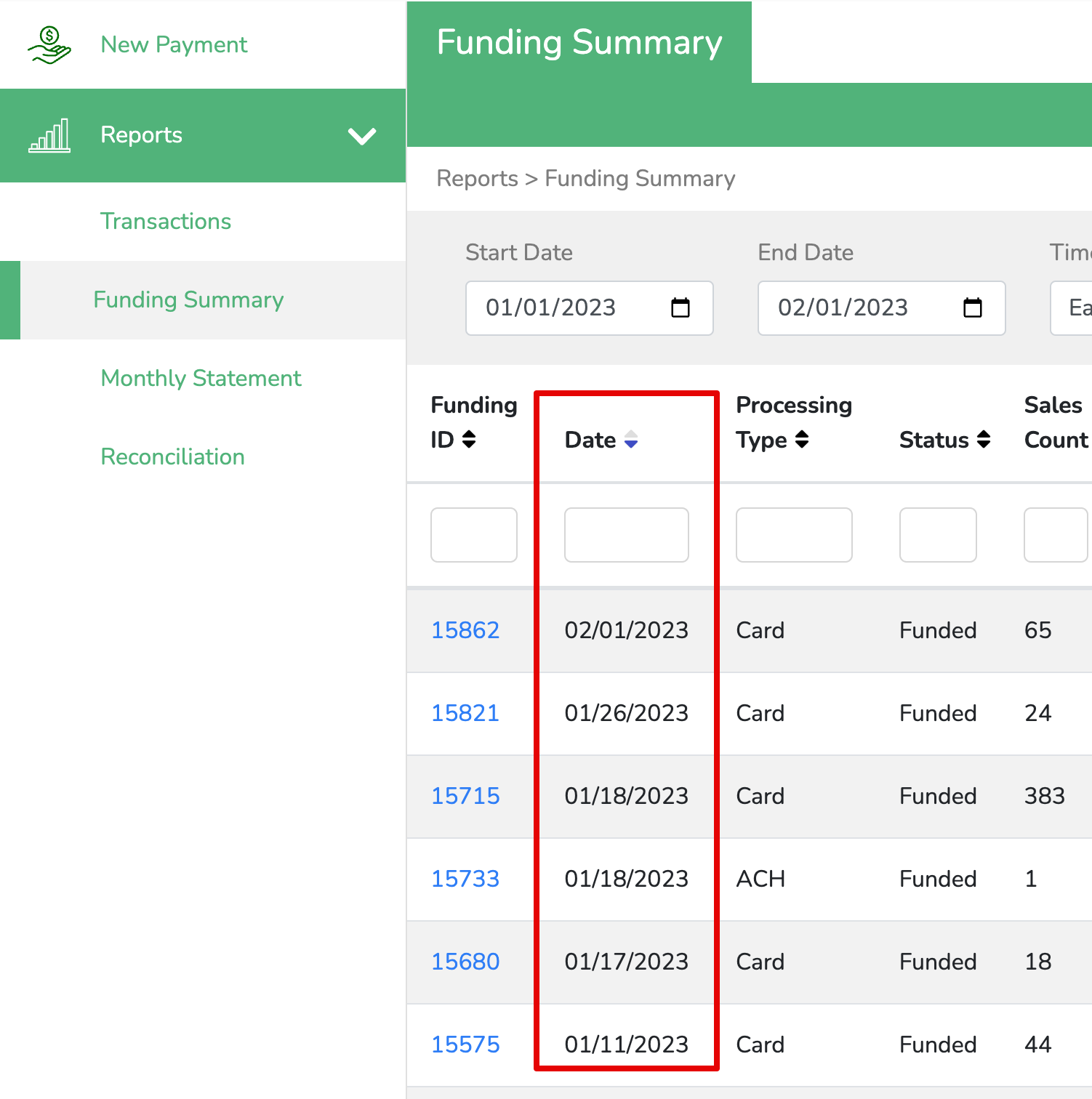 Notifications and Daily Transaction Reports
The following changes have been made to the Notification settings for a merchant user: 

Nightly Emails" has been changed to "Daily Emails".

On the pull-down menu for the Daily Transaction Report filter, the first option read as 'Choose User Type' instead this now reads as 'Choose Filter Type'

The time of running the report has been added to Daily Emails under the Notification Section for a merchant user.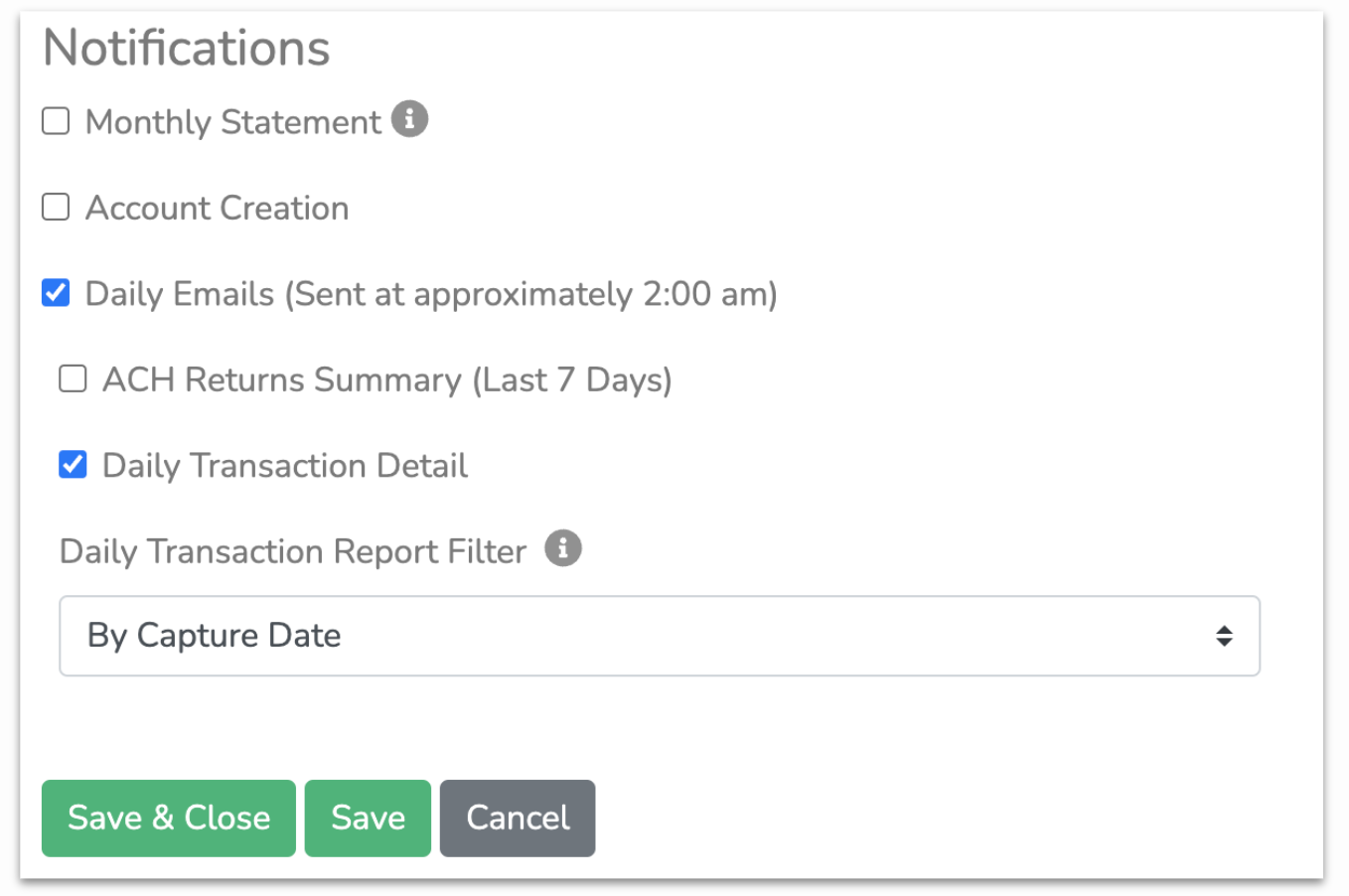 The daily transaction report now includes the filtering criteria at the top of the report.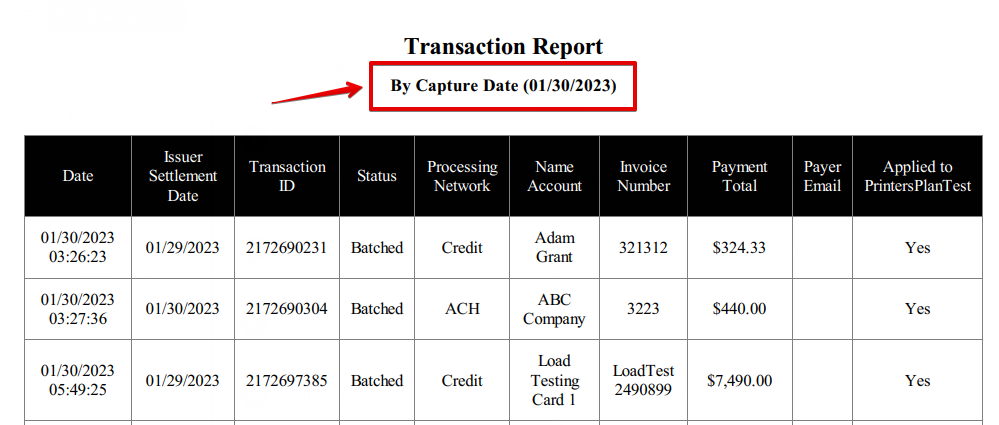 Other Fixes and Improvements
For a Midnight site, in the Consumer/Wallet you can now set a default Credit Card and ACH payment method.