Formatting Views In Printer's Plan Follow
Printer's Plan allows for removing columns in different views as well as alter the order of columns. In the Jobs tab there are several views under the Orders folder such as All, In Progress, On Hold, Ready To Ship, etc. Each of these views can display unique layouts of information.
By selecting the 'Show' field at the bottom of the Printer's Plan window, the complete list of fields will appear in a new dialogue window. The checked fields are all of the fields displaying in the currently selected view.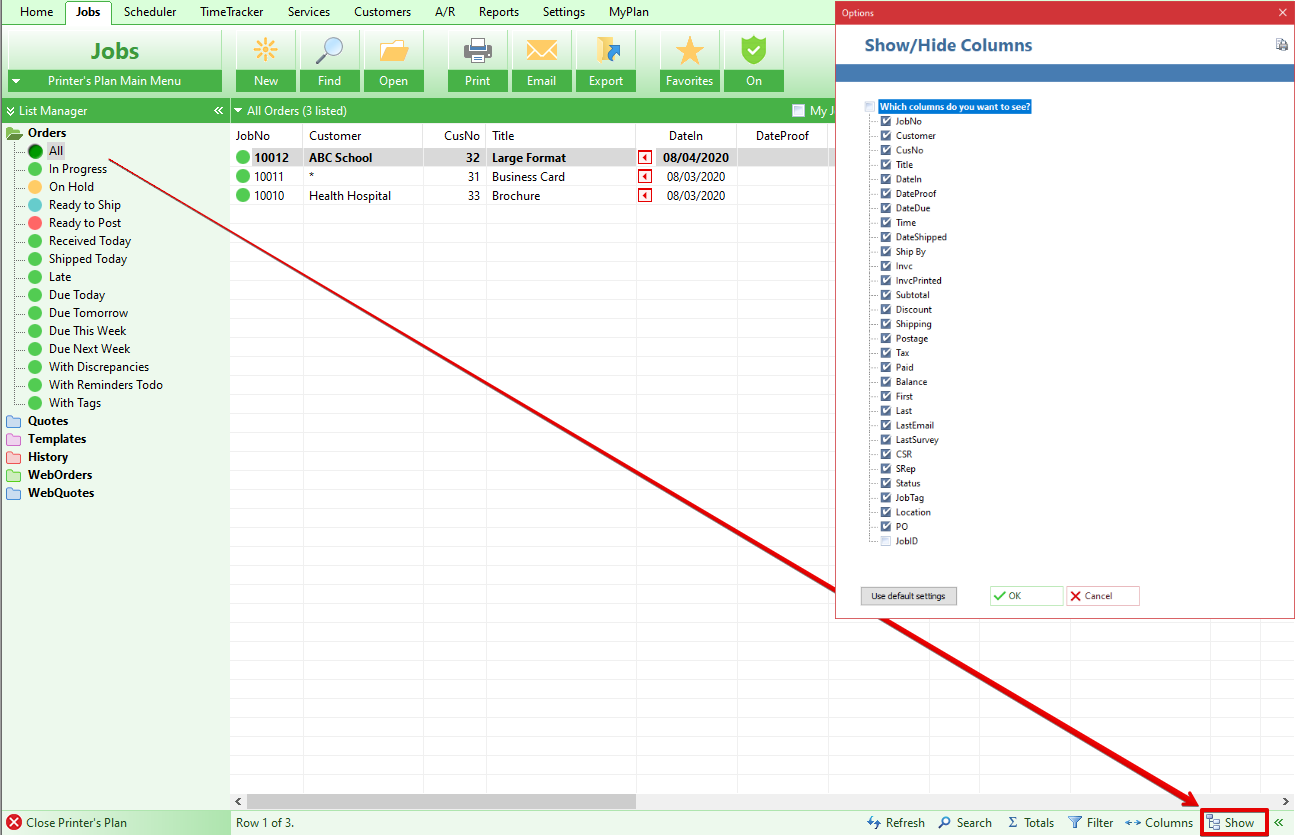 Unselecting undesired fields will clean up the view and make the information more readable. Select Ok and the fields will refresh and remove unwanted data.
Now that only the information that is needed is displaying, the fields can be ordered in a way that makes sense to the person viewing the information. Next to the 'Show' button is a 'Columns' button that will allow for setting the default behavior when columns are reordered.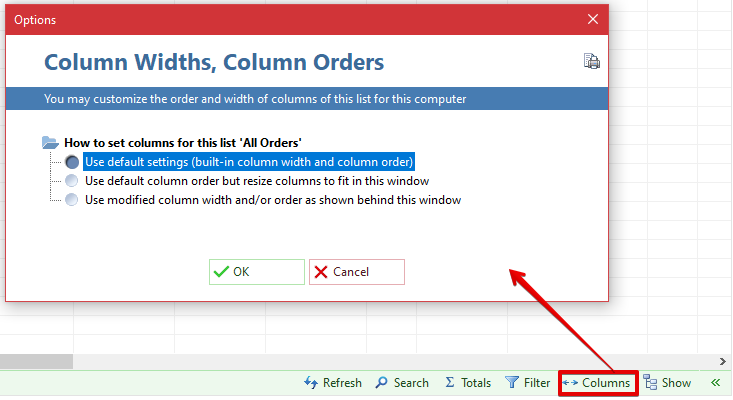 Use default settings (built-in column width and column order): When columns are resized and moved, the program will not remember the changes.
Use default column order but resize columns to fit in this window: The size of the columns will be remembered but ordering will always default to the standard ordering.
Use modified column width and/or order as shown behind this window: Column size and order will be remembered if changed from the default settings.
Updating the fields displaying and the order of the fields can allow for communicating important information more quickly.
Each view in the Jobs tab can have their own unique view and each workstation on the network can have their own customizations.
Once fields have been removed from display in various views, the full array of information can still be viewable if the '<<' arrows are selected in the bottom-right.

This will open the detail view for the selected row on the current view.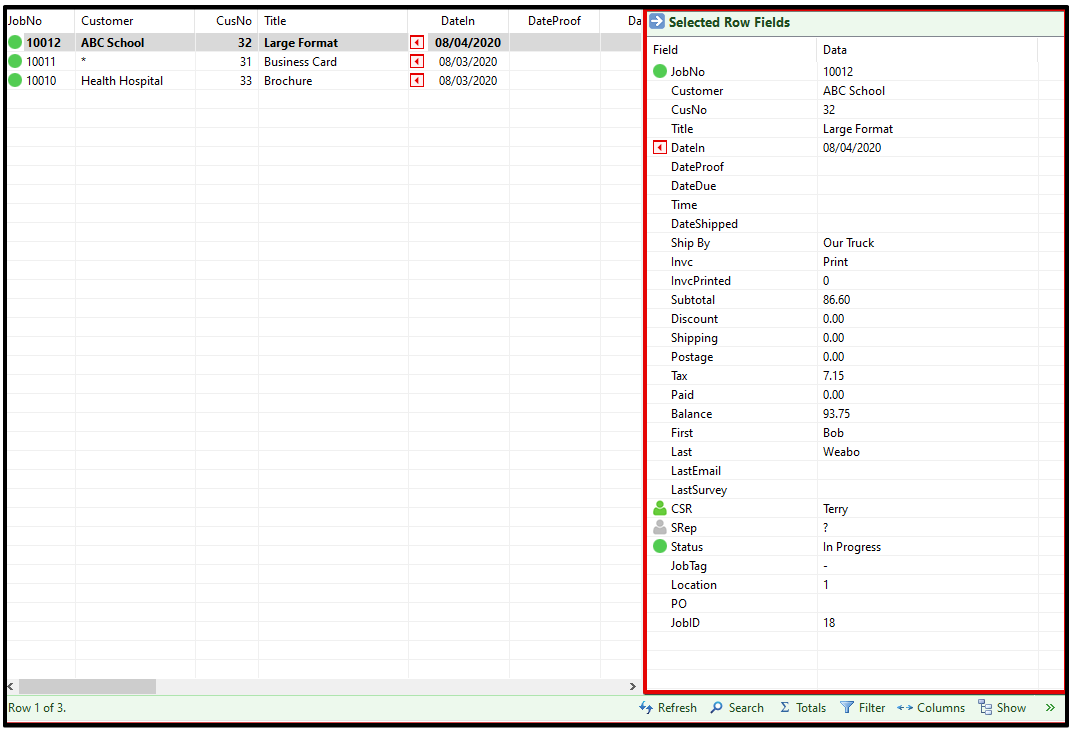 This feature allows for short-hand readable views without losing all of the data available for each job.