Processing a Payment with Print Reach Central Follow
When using Print Reach Central you have the ability to process payments and have them integrate with your connected system. Below will find an explanation of the features available when processing payments.
Customer: This will search your integrated system for your customer list and populate options based on that data.
Payer Name: Populates with the default payer name for your chosen customer.
Email: Populates with the default payer email address for your chosen customer.
Invoice Number: Enter the invoice number for the job you are creating the payment for.
Subtotal: Enter the subtotal for the payment.
Tax: Enter the tax amount for the payment.
Total: Addition of the Subtotal and Tax.
With the New Payment window, you can do one of the following options:
Process a new payment with the "Pay Now" button.
Send a payment link via email with the "Send Direct Pay Link"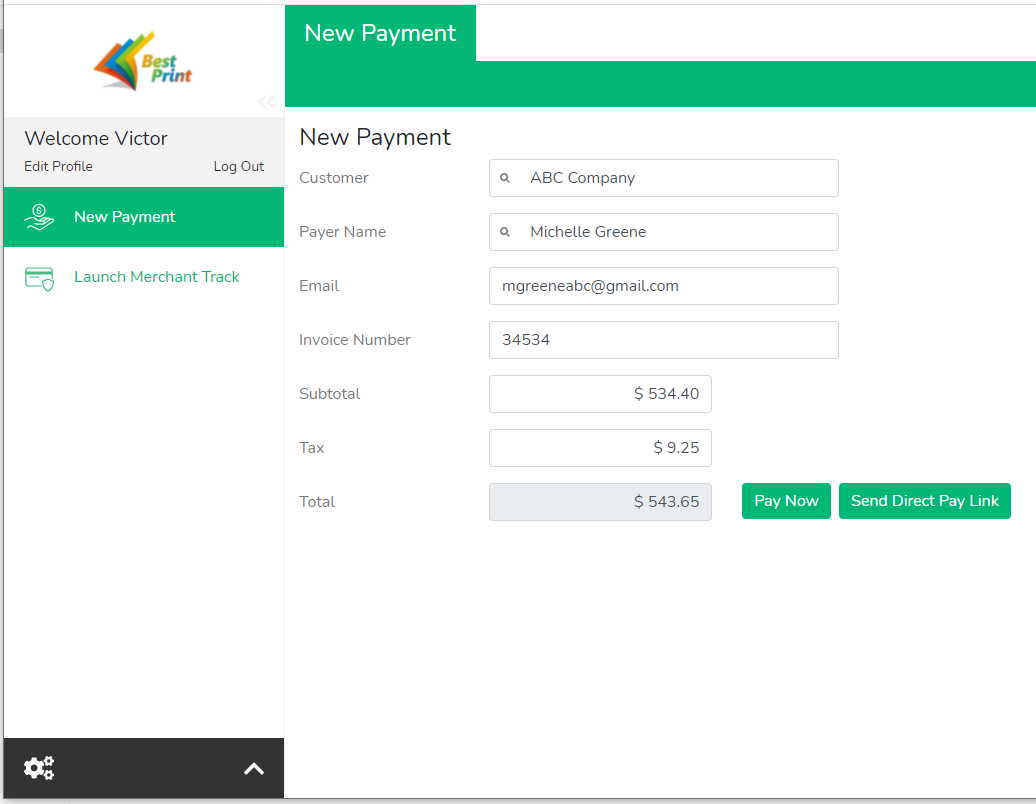 Below is an example of the payment email your payer will receive. Currently, this email template can not be further customized.