Document Print Window Options
Quotations / Invoices
Print Options Legend
Each number in the legend corresponds to a number on the printed document and shows where that information displays.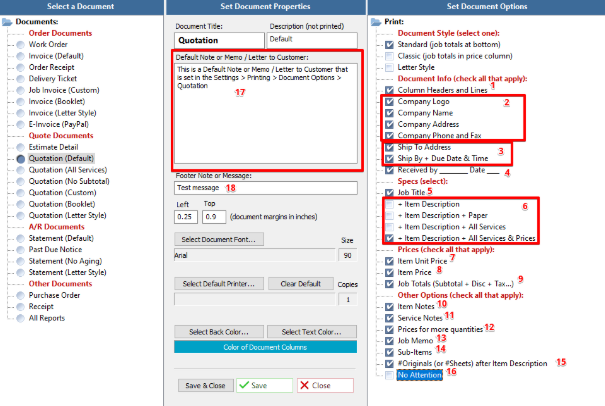 Standard Style Quote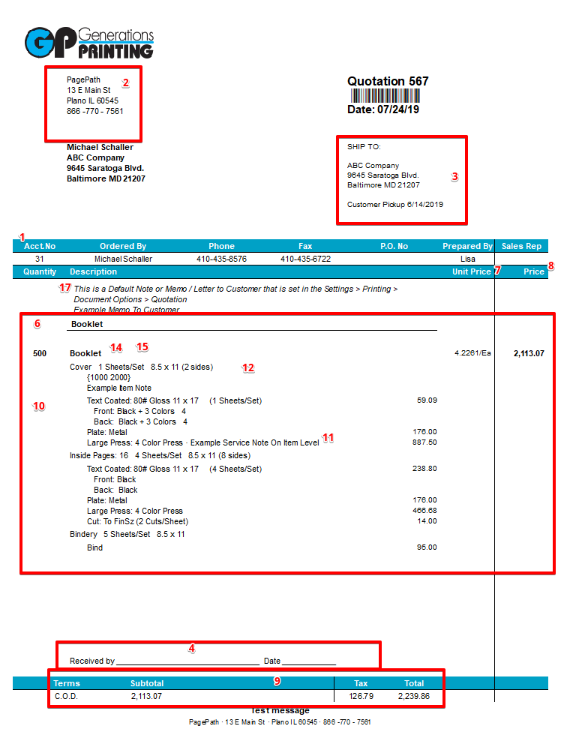 Standard Style Quote (cont.)
*Adding multiple quantities on a quote can change the layout. *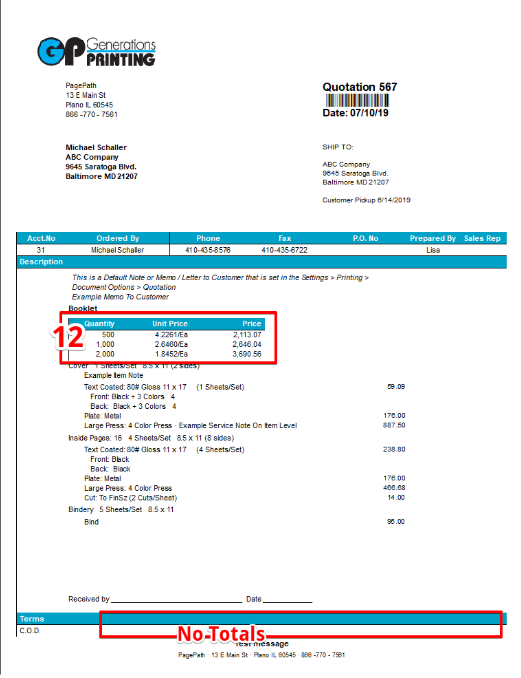 Classic Style Quote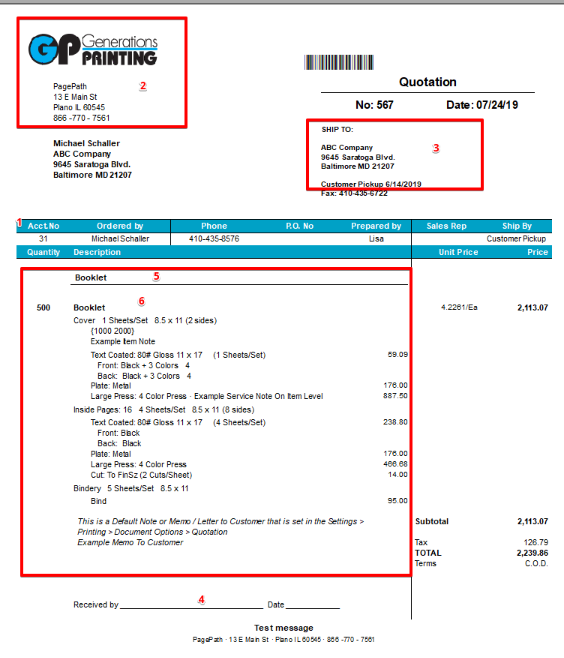 Letter Style Quote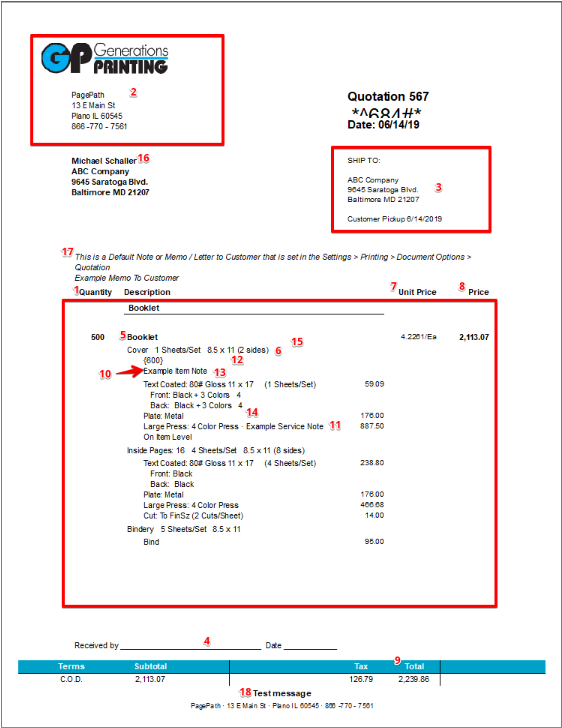 If you have an invoice that has multiple quantities for an item, you can select this option to view those quantities' pricing. 
Work Order
Print Options Legend