Printer's Plan - LoyaltyLoop Integration Guide Follow
About this Guide
The Printer's Plan - LoyaltyLoop integration allows order data generated from Printer's Plan to automatically flow into LoyaltyLoop. This feature was introduced in the 2023 version of Printer's Plan and requires the Printer's Plan API (version 12/8/2022 or later).
Additionally, this integration requires a valid LoyaltyLoop account. For information about obtaining a LoyaltyLoop account, please visit the following site: https://loyaltyloop.com/
Printer's Plan Settings
To enable the integration, navigate to the Settings tab and open the Third Party Integrations folder. In this folder select, Custom Integrations, and the Custom Integrations window will appear: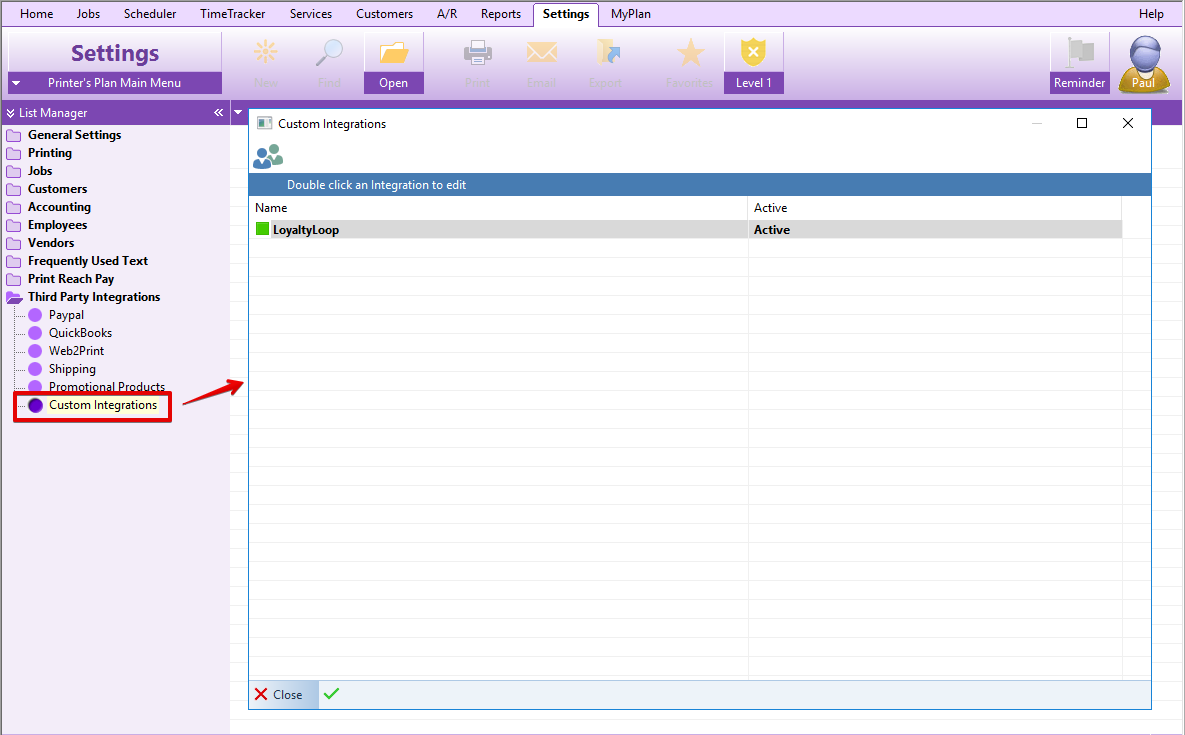 In the Custom Integrations window, double-click on LoyaltyLoop, and the following window will appear: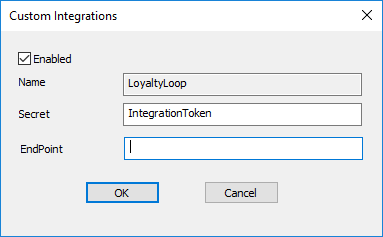 The Custom Integrations window has the following fields and options:
Enabled: This field must be checked to enable the LoyaltyLoop integration.
Secret: This is a required field that stores the secret key. The secret key authenticates the integration between Printer's Plan and LoyaltyLoop. You can enter any string of characters in this field as the secret key. This same exact text will also have to be entered in LoyaltyLoop.
Endpoint: This field is not currently used as part of the LoyaltyLoop integration.
LoyaltyLoop Settings
To configure the LoyaltyLoop settings please refer to the following page: LoyaltyLoop Integration Settings. For additional assistance on this step, please contact LoyaltyLoop at (888) 552-LOOP (5667) or support@loyaltyloop.com.
Your "Printers Plan hostname" will be your API link: ###.###.###.###/planweb/api/LoyaltyLoop.ashx
If you need clarification as to your API link please reach out to the support team and we can assist.
Integration
Once the integration is enabled, LoyaltyLoop automatically captures order data from Printer's Plan. The integration is designed to return jobs (Orders or History) where the date shipped falls within the requested date range.