Setting up the PlanPDFDriver on Cloud-Hosted Printers Plan Follow
With Cloud Hosted Printers Plan, you will need to set up the PlanPDFDriver to be able to generate documents. This is installed on the server running your instance of Printers Plan.

First, open up any job in Printers Plan, and click the Print & Email button.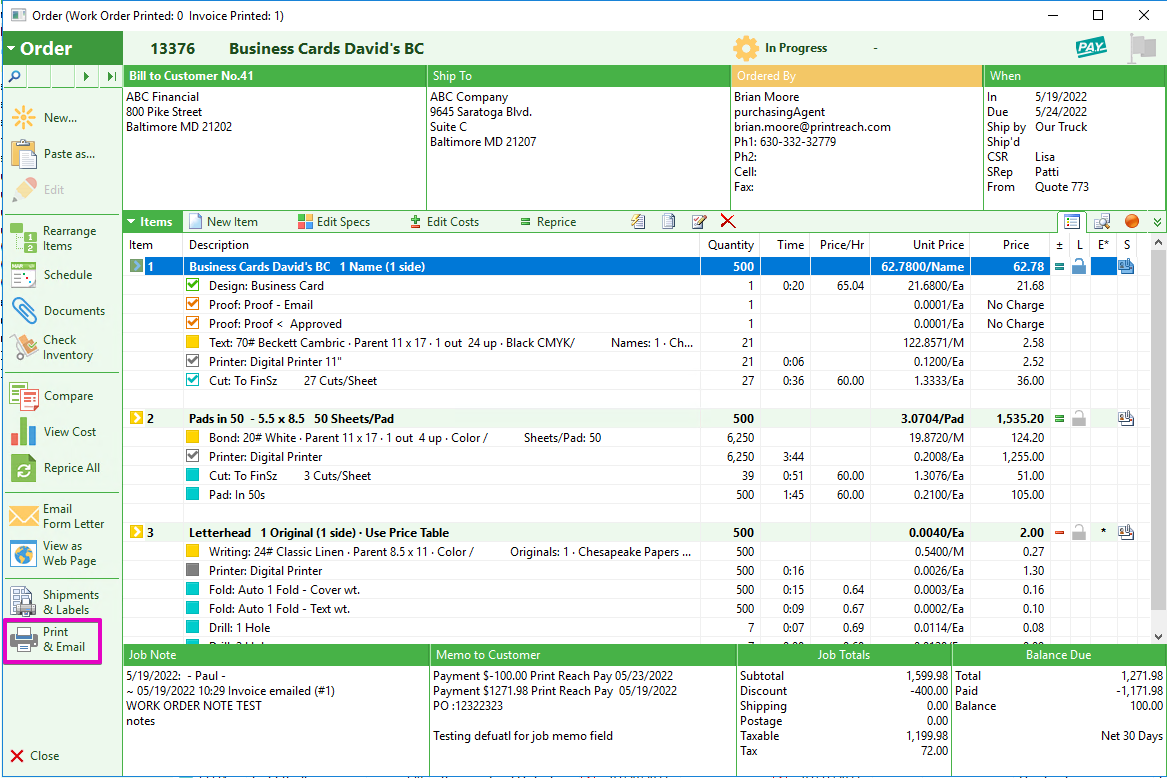 This will bring you to a pop-up related to printing documents, at this popup select SetupPDF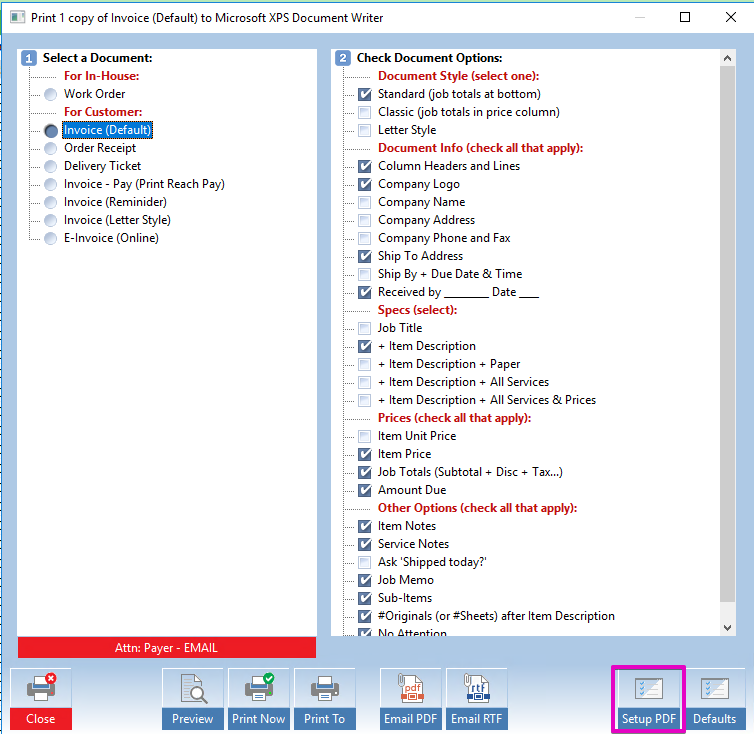 This will bring you to the Printer Setup window, once here select the PlanPDF Driver, and then click OK.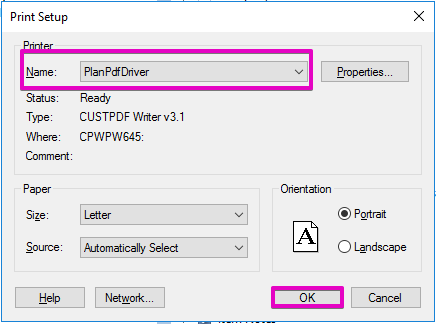 After this, It is going to ask you where to save the document.
It is important that you send it to C:/Printer's Plan, as Cloud Hosted Printers Plan is hardcoded to look there for any PDF documents that will be attached to an email.

You will see 2 different C: drives.
The first will be C on Your Computers Hostname. Do not send the PDF documents here or it will fail when attempting to send them via email.

The second one will be Windows (C:).
This is the Printers Plan server's hard drive and the drive that you want to store the files on.
Expand the windows C: drive and select the Printers Plan folder, once that is done click OK.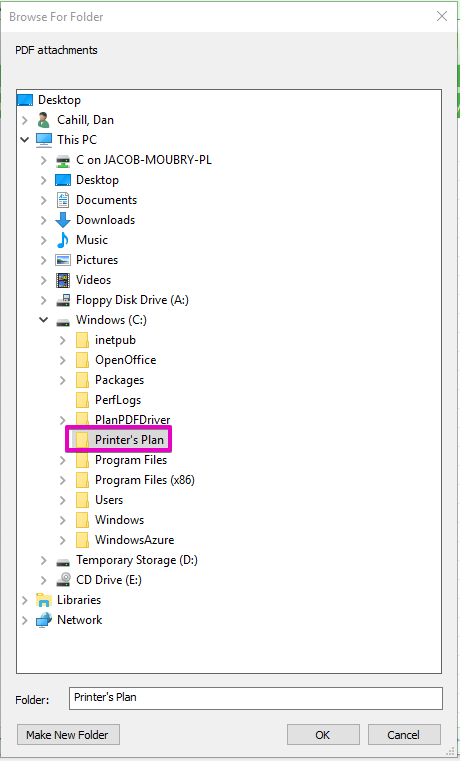 Now you should be able to use the Email PDF function to send attached documents.
Please give this a try so we can verify that it is working,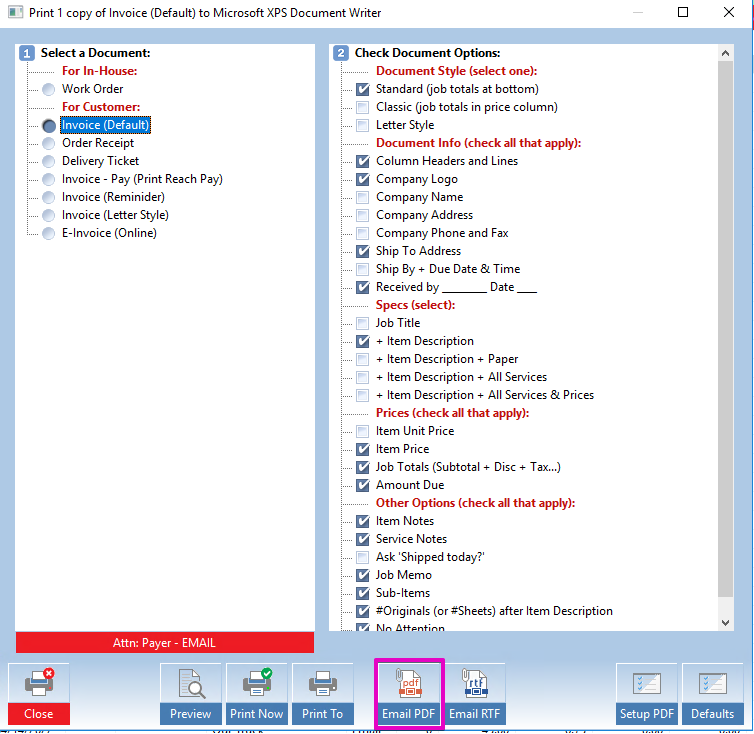 After selecting the PDF to send, you should see the pop-up below.
Assuming you see the popup below, you can be assured that Printers Plan was able to find the PDF.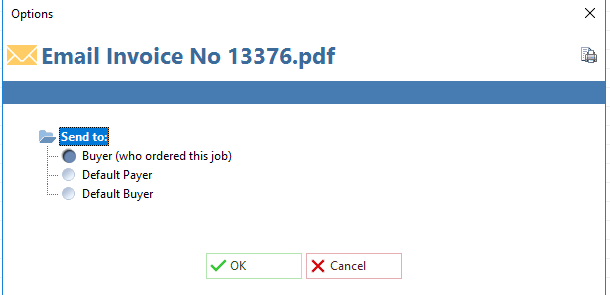 In a situation where Printers Plan was unable to find a PDF, you should see a pop-up informing you that the attachment can not be found. like the one below.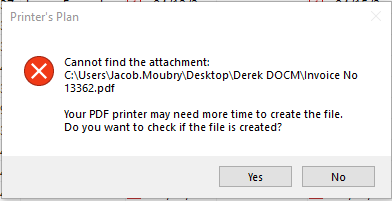 If this does happen to you, please review these instructions and verify that everything was set up properly.
If you find that it was and you are still receiving errors, please submit a support request and we will investigate the issue.
If you are still unable to send emails after confirming the PlanPDFDriver is set up properly, then you need you will more than likely also need to set up the SMTP for Printers Plan. Instructions on this can be found in the link below.

https://support.printreach.com/hc/en-us/articles/360051804034-Using-and-setting-up-SMTP-emails-in-Printer-s-Plan