MyOrderDesk Release Notes - Year 2023 Follow
March 2023 (ongoing)
RGB Colorization of ezMerge QR Codes
Change Crop color from White to Gray
"Last Ordered" date added to Reports > Inventory Items Report
Added the Total Number of Users to the Users Table
Allow RGB Colorization of ezMerge QR Codes
You can now specify a RGB color for QR Codes generated in ezMerge.
To see this option, select one of your image fields in ezMerge where you have specified the Field Type as "Barcode (QR/128)" and then select the link "Edit Barcode Field Data." You will see two new options, one for the Image Color, and the other for the Background Color. See below.
Note: This works with the RGB color space, so depending on what browser you use, you may see different color options. Make sure to select RGB.
When colorizing your QR code, make sure to pick colors that are in high contrast with each other. This makes your QR code easy to scan. Also avoid a background color that is darker than the foreground.
Lastly, make sure to test it out on a few apps before printing the final piece to make sure it is easily read.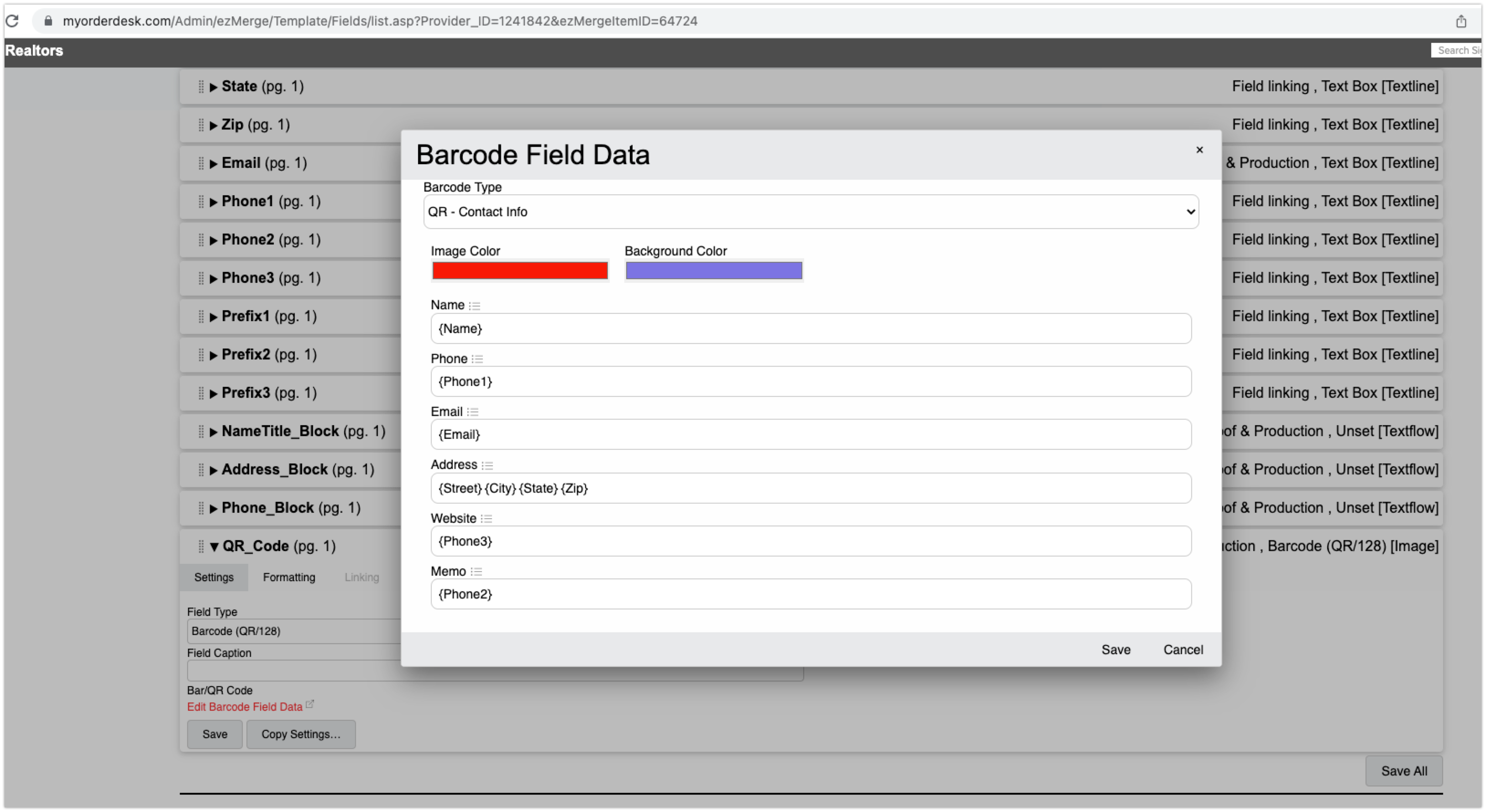 Now when your QR code is generated, it will use the color specified, as seen in the screenshot below: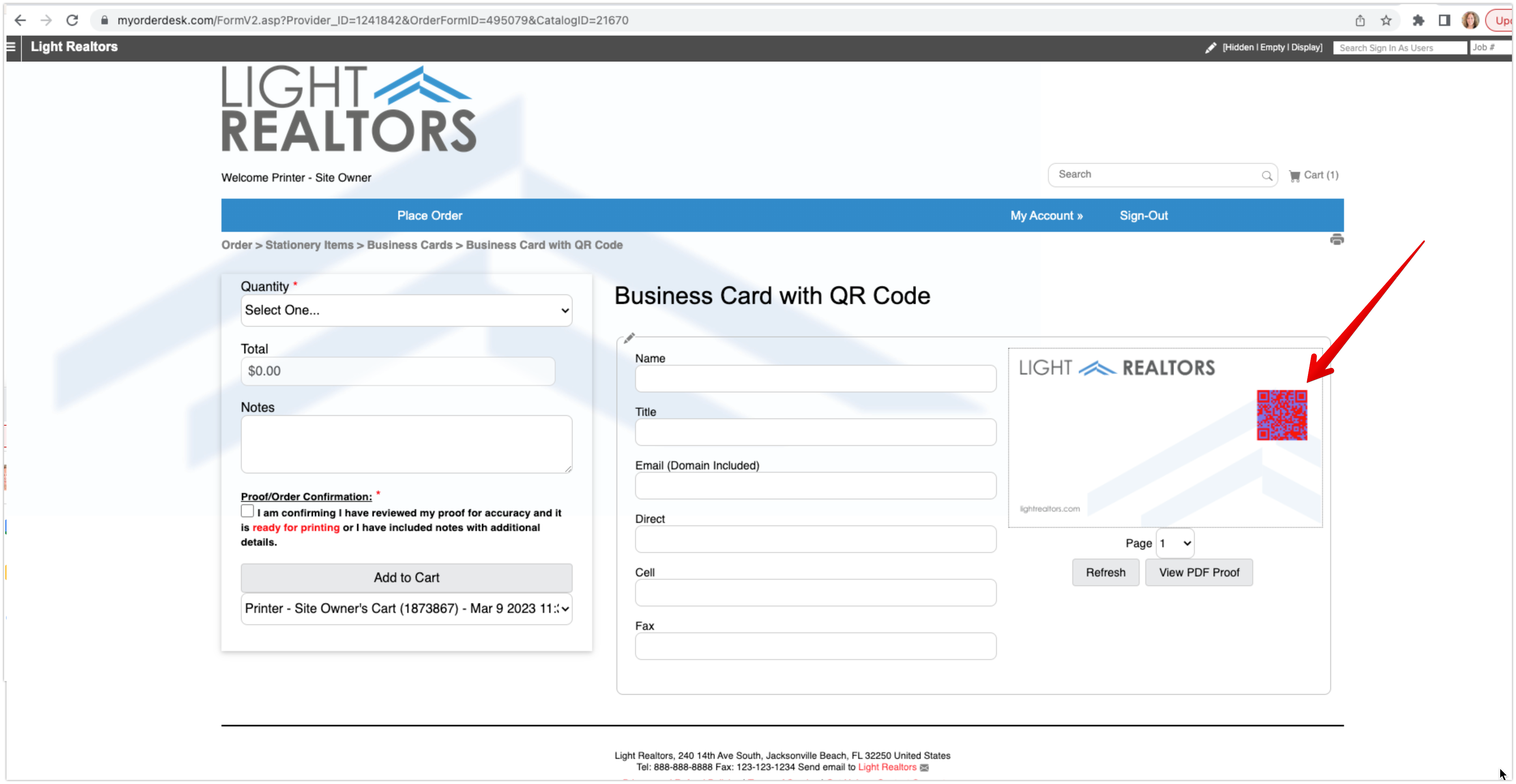 ezMerge Image Crop Tool Changed from White to Gray
To make it easier to see the crop marks in the Image Editor, we've changed the corner bars from white to gray. Previously the white bars laying over the white background made it difficult to see and grab.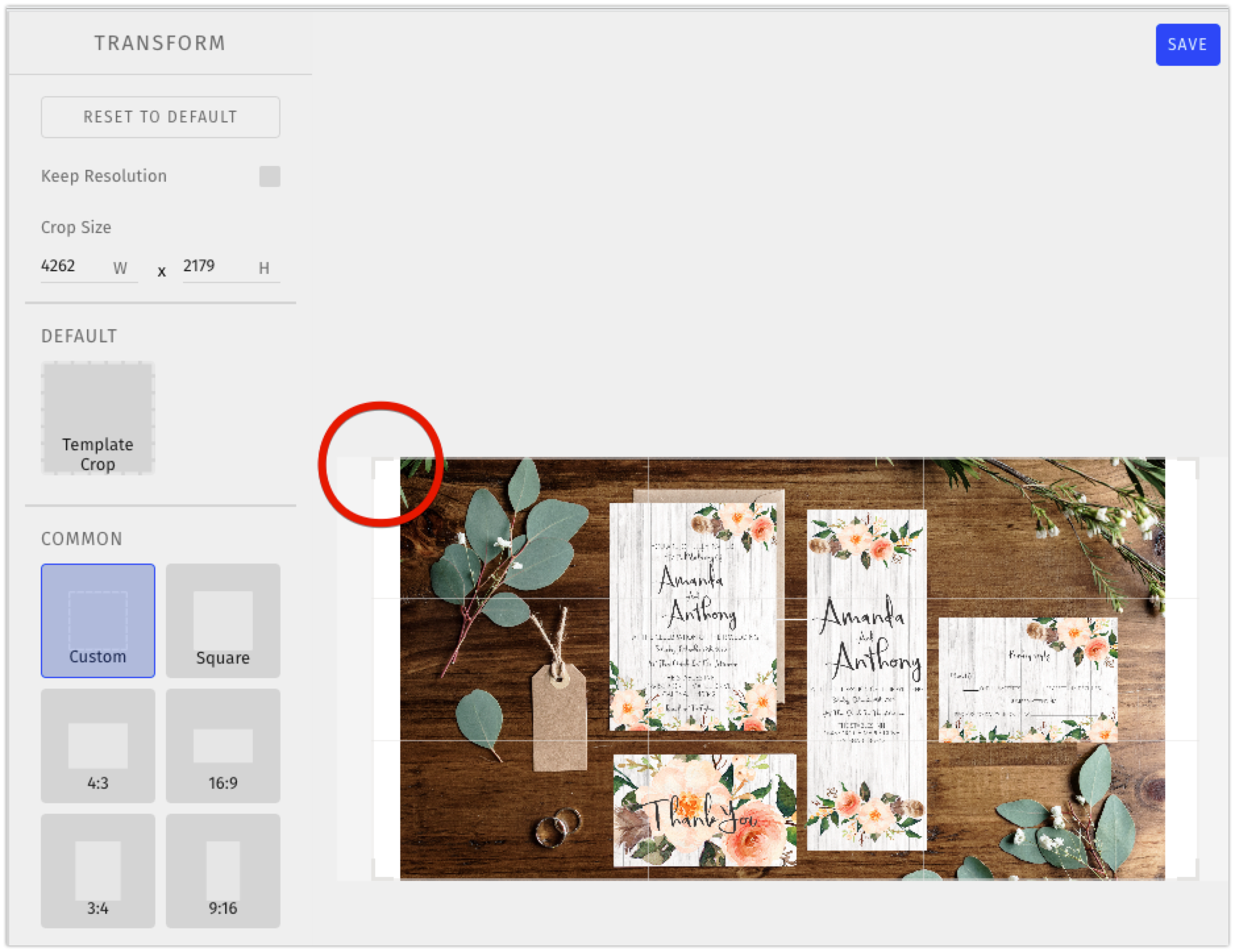 Added "Last Ordered" Column to Reports > Inventory Items Reports

Added the Total Number of Users to the Users Table
For the convenience of seeing how many total Users you have in a particular Site (both Active and Inactive), we've added the number when viewing the Everyone Group. See below:

---
February 2023
New "Buy Now" Feature
To make the ordering process even faster for those wanting to order just one item, we've added a "Buy Now" feature that when selected will allow customers to bypass the Shopping Cart and Shipping/Billing Address pages and go right from the Product page to Checkout.
In order to skip the Shipping/Billing page, your customer would either have had to chosen an address as their default, or would be ordering from a site with only one address available to them.
In any case, once your customer lands on the Checkout page, they could always choose to continue shopping and/or visit the Shipping/Billing address page if they need to.
To set this up, you will be selecting a new option in your product form. Go to the form, select the Submit Button field, and then click on the "Enable "Buy Now" button. See screenshot below: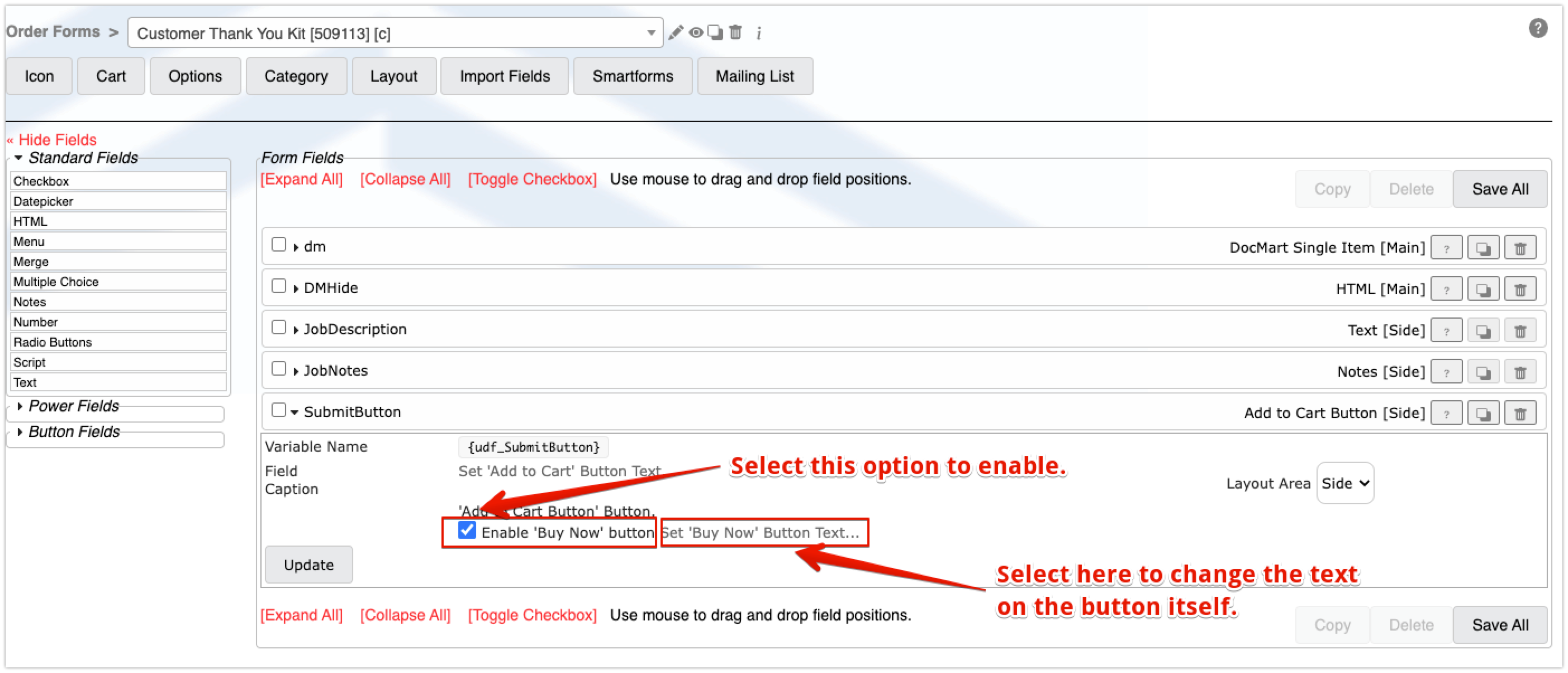 From this field, you will also see a link to the Checkout Options page where you can change the button text from the default (Buy Now), to something else you would like. In the example below, we've changed the button to read "Skip Cart & Buy Now!" You can get to this page by either selecting the link in the form field, or going directly to that page: Admin > Shopping Cart > Checkout Options. see below:

When viewed in the store, your customer will now be able to either Add to Cart as done previously, or select the option to Buy Now: