Resetting a client's password - MKB 0053 Follow
Resetting a Client's Password
MKB 0053
If a client needs their password reset, there are two ways of doing it:
The client can click on the Forgot Password link on the sign-in page.

It will ask them to enter the email address
A link will be emailed to them where they can reset their own password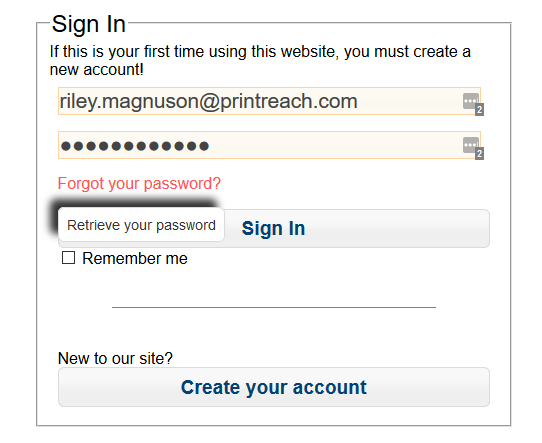 If this is not an option, the shop can request a password reset by Submitting a Request to MyOrderDesk Tech support by clicking on the Get Help or Contact Support link at the bottom of your website. Make sure to include the email address and the password reset.