Editing the Address Book Within MyOrderDesk Follow
The address book in MyOrderDesk is what stores your shipping and billing information. Each user has their own unique Address Book that is independent of other users. This can be found in the My Account/Profile section near the top.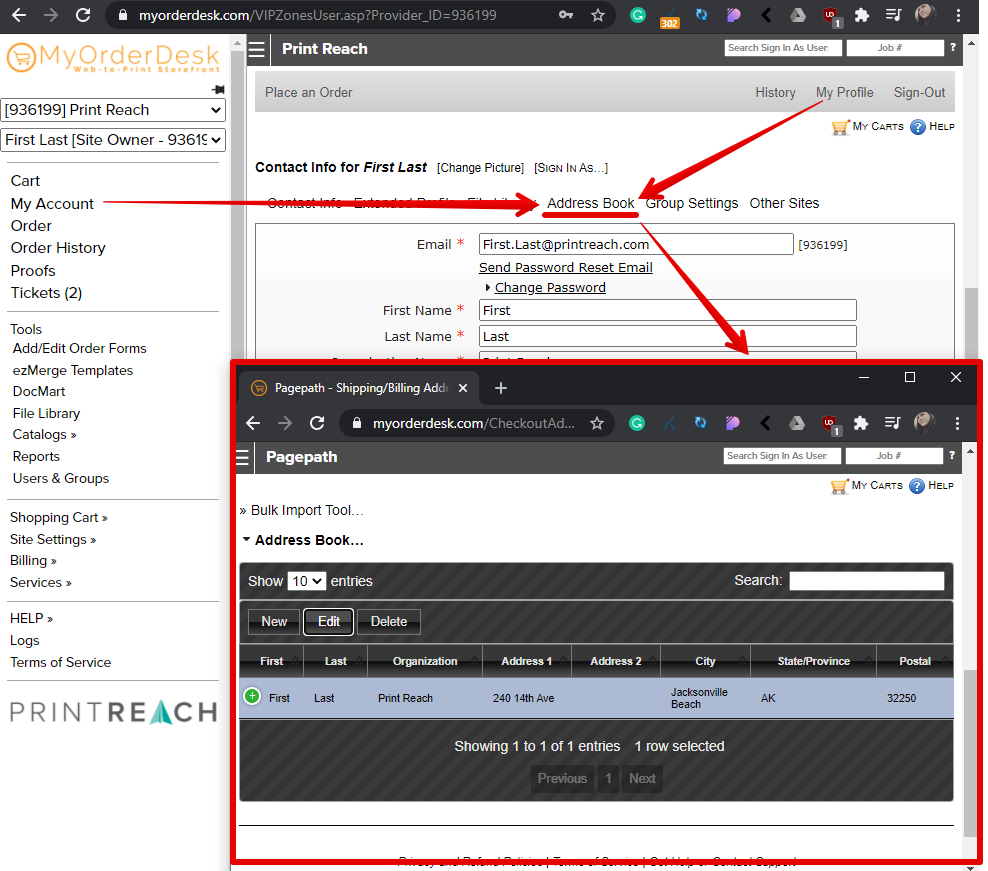 In this menu, you have three different options.
Click on new to add an address.
Highlight an address by clicking on it, then click edit to make changes to the address.
Highlight an address by clicking on it, then click delete to remove the existing address.
Using the Address Book
When checking out a cart that has a shipping or payment method attached to it, you will be prompted to fill in your shipping and/or billing information.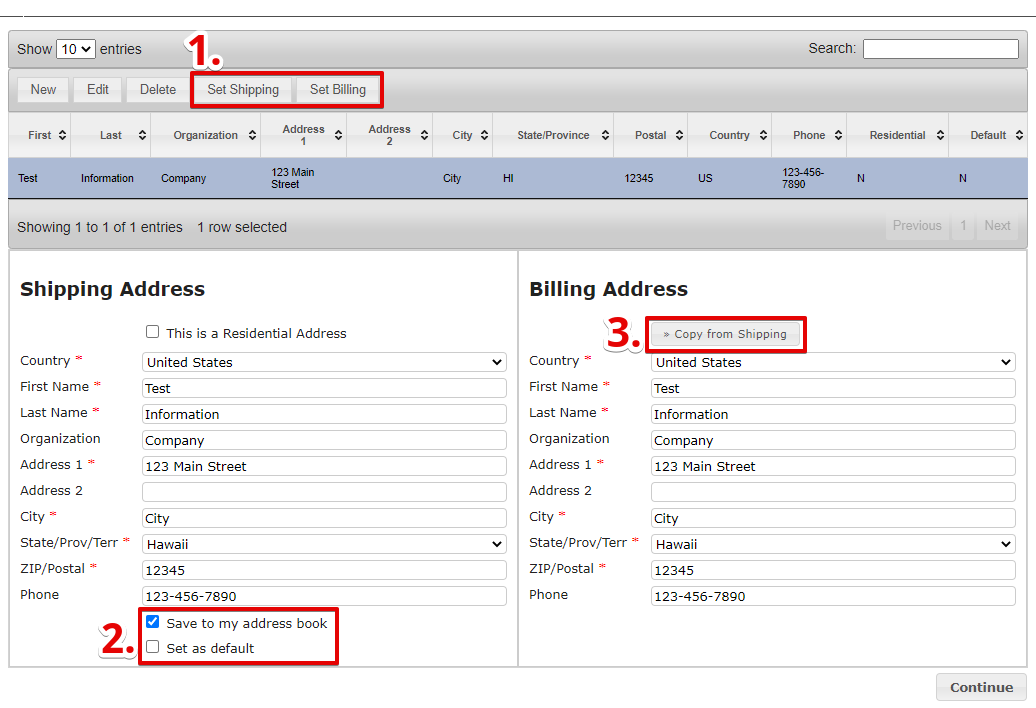 These buttons allow you to highlight an address and set it as either the shipping or billing.
These two checkboxes allow you to save a new entry to the address book or set a new/existing entry as your default.
This button allows you to copy the information in the shipping address to the billing address.
How to add addresses by bulk
The address book also has the capability to have multiple addresses added to it at once.
Clicking the Bulk Import tool at the top of the page will take you to another page that allows you to download a blank template file. This template can be filled out and then uploaded back to the site.