How to Deactivate Unwanted Reports
Ever wonder if you were able to remove unneeded reports from the different system menus?
Midnight comes stocked with a variety of reports in every module, but if there are reports your team does not use, you can deactivate them in Admin. Deactivating reports will remove them from the screen, allowing you to limit the choices to the reports that are used so no one has to scroll through a long list of unused reports to locate the ones they wish to run.
If you have a report in your system that is not being used, make note of the name of the report and the module where the report is located. Once you have this info, click on the gear Admin icon in the upper right corner of Midnight. Within Admin, select Report Objects from the menu on the left. Locate the report in question. Click the Edit button to the far-right of the report. When you uncheck the Active checkbox and save your changes, the report will no longer display in the menu. The report has not been deleted from your system, but it will no longer clutter up the menu and will no longer be visible for users to cause confusion.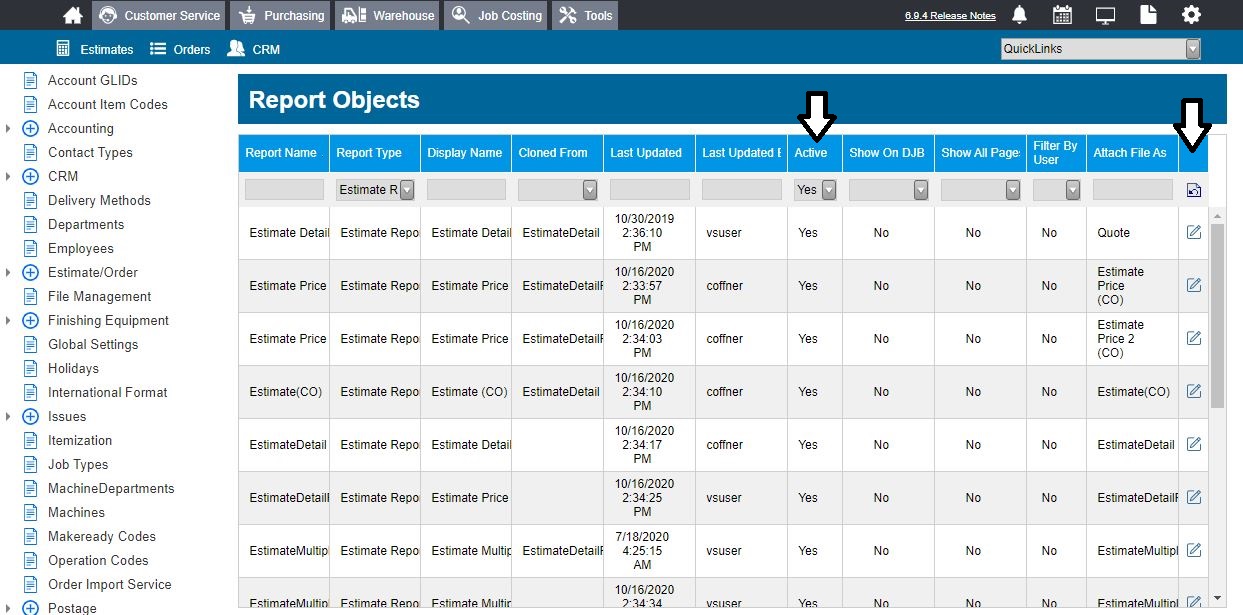 To reactivate a report, after selecting it from the inactive list, you may check the Active checkbox and save your changes for that report.
For example, you may not use all of the standard estimate layouts in Midnight. If not, make note of the ones you do not use and then deactivate them in Admin and your report menu list can go from this: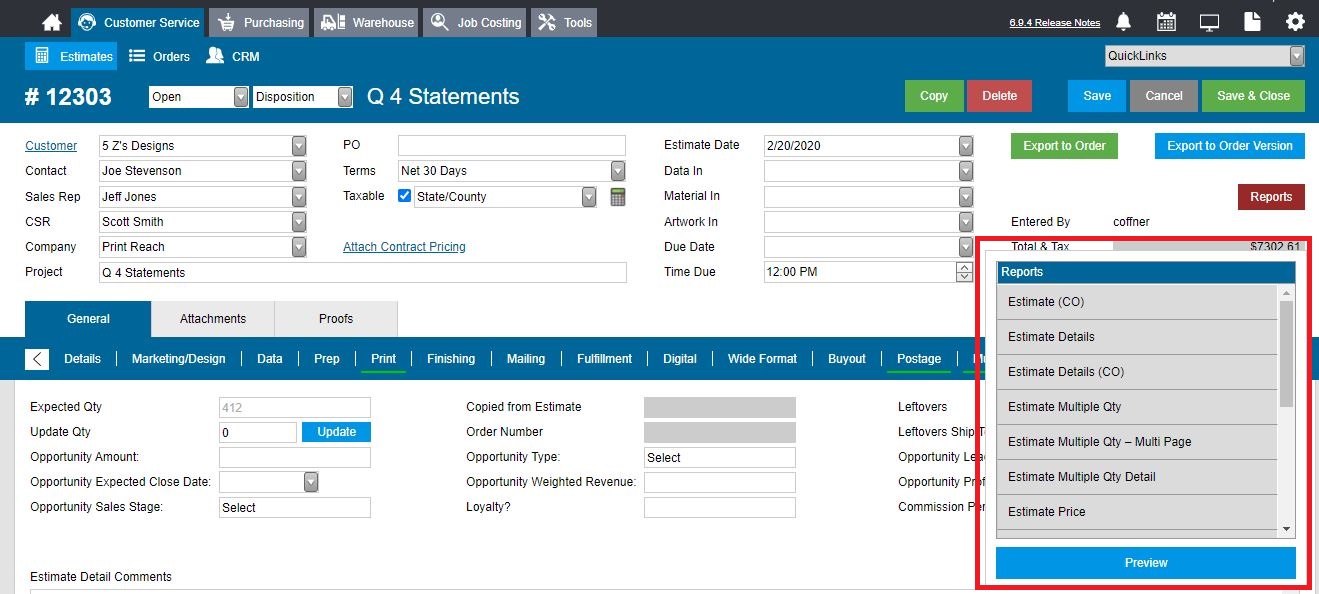 to this!