Midnight v7.1.8 (5/21/2022) Release Notes Follow
PRP Direct Payment Pay Now Supports Adding Order #
(Release Date 5/21/2022)
When using Print Reach Pay, via the DIrect Payment link, you can now reference the Invoice # and Order #. The Order in Midnight will reflect the payment.
Custom Paper in the Print Calculator (Estimates Module)
The print calculator can now accommodate custom or one-time use papers. These papers will not be tracked in inventory and will only exist for the order it is used on.

When this feature is turned on in global settings you will see the custom inventory tab appear as in the screenshot below. This previously released feature is also included in the Order Module.

Copying Order Status Global Setting
At a global level, you now have the ability to determine whether to carry forward the "Order Status" of an existing Order when that Order is copied to create a new order or set the new Order Status to "Active."

You can control this feature in the Admin Menu --> Global Settings --> Estimate/Order.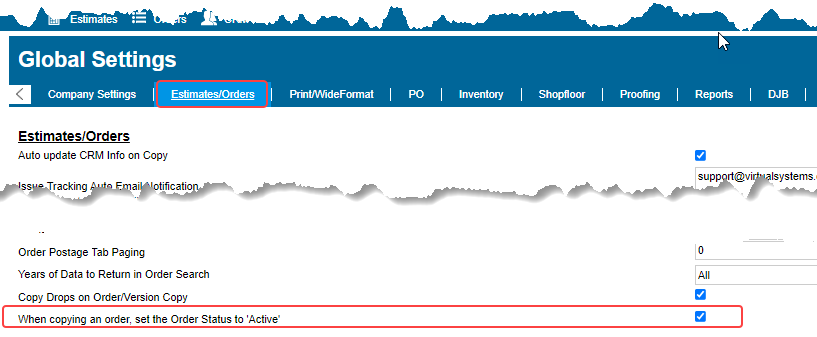 Searching for Inventory in the Wide Format Calculator
Within the Wide Format Calculator, you can now see more details when searching for material.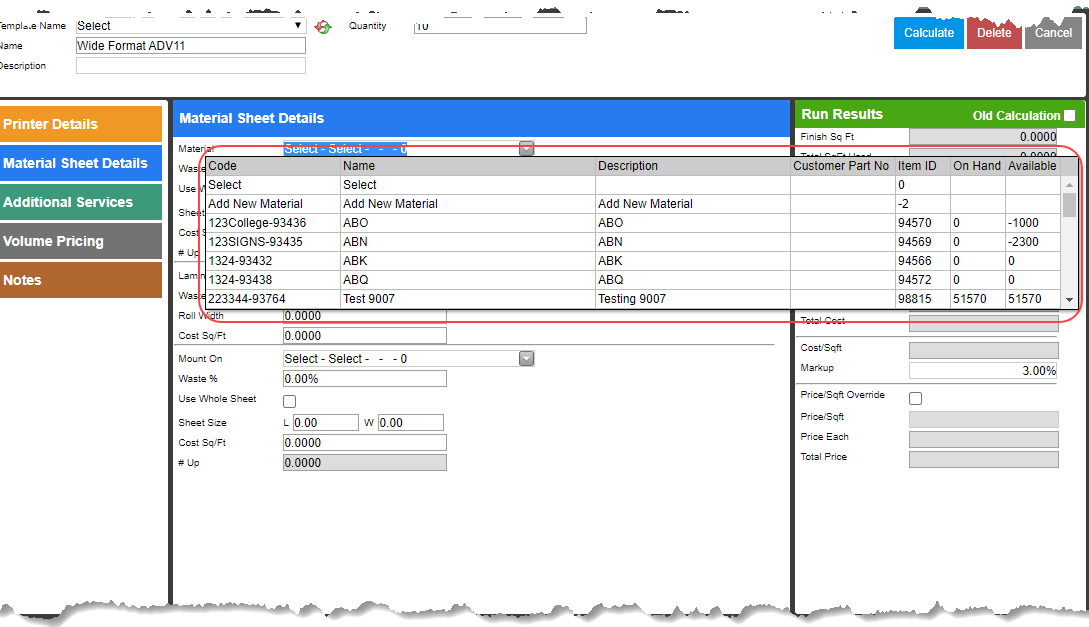 Purchase Order Enhancements
We've added several new features to the Purchase Order screen.
Copy a line item on the Purchase Order
Assign the Purchase Order to an Order Version, as well as assign individual line items on the Purchase Order to an Order Version.


Designate a "Ship To" address at the line item level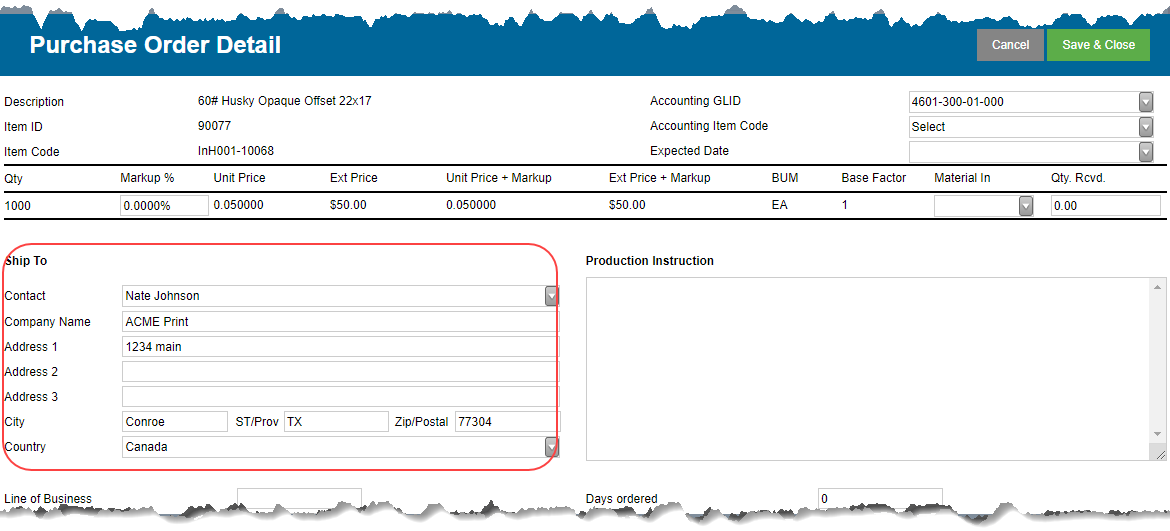 Changes to the standard Purchase Order report is coming soon to incorporate these improvements.