Midnight v6.9.7 (12/14/2020) Release Notes Follow
Purchase Orders in Estimates
Users now have the option to create pre purchase orders in estimates in Midnight. When an estimate is converted into an order the pre PO will then convert into a request or PO depending on the settings in Midnight.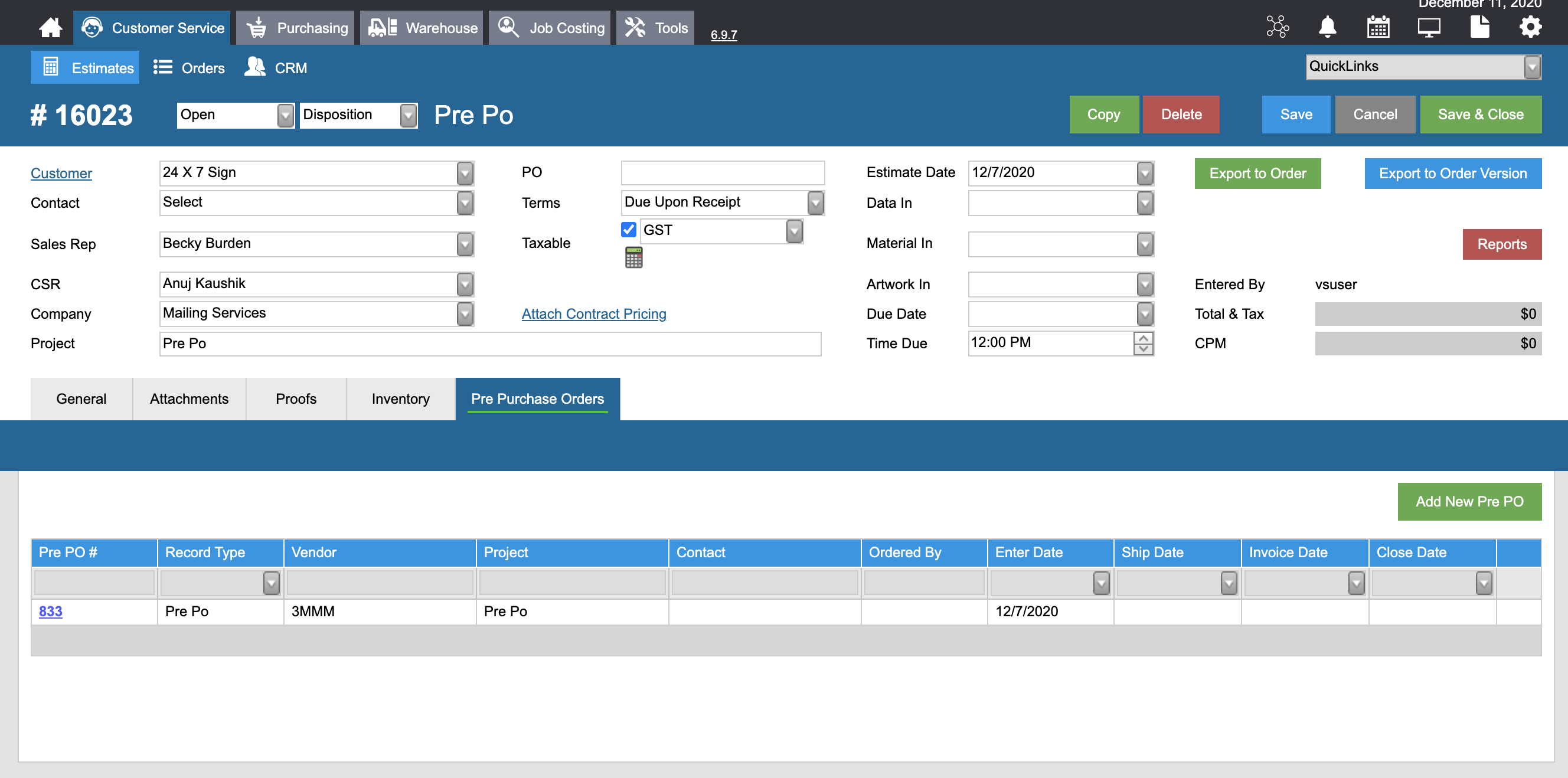 Inventory in Estimates
The inventory tab has been introduced into the Estimate module of Midnight. This now allows user to add inventory items to an estimate, these items will not be reserved until the estimate converts to an order.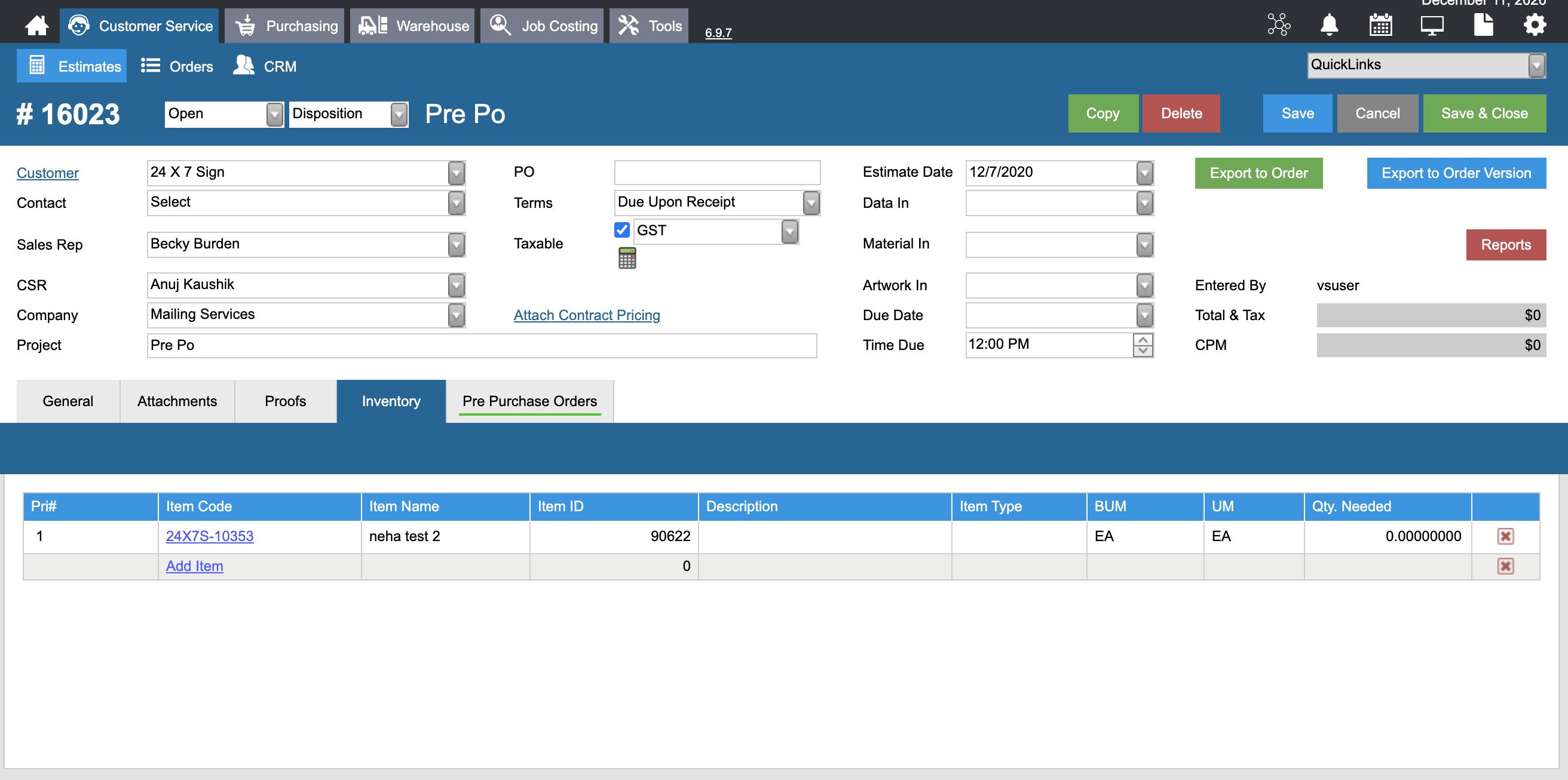 Frequently Purchased Services in Vendors
The vendor setup now has the ability to define frequently purchased services. This enhancement will be used with future improvements coming to the PO module.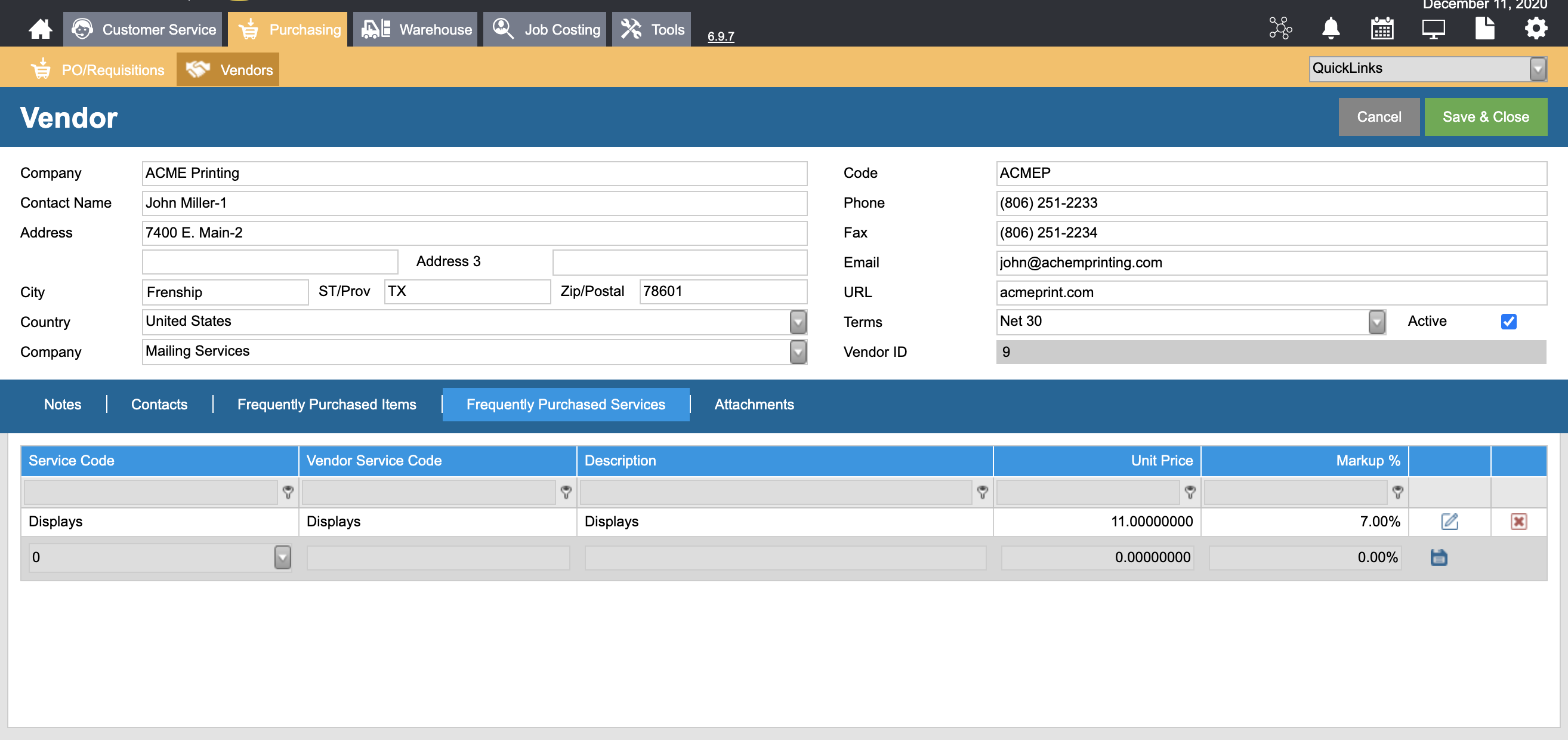 Custom Paper in the Print Calculator (Orders Module)
The print calculator can now accommodate custom or one time use papers. These papers will not be tracked in inventory and will only exist for the order it is used on. When this feature is turned on in global settings you will see the custom inventory tab appear as in the screenshot below. This feature will be introduced in the estimates module in a future release.


UDF Reordering (Orders, Versions and Estimates)
Note in orders, estimates and Order Versions UDF's can be reordered as the user sees fit. This is accomplished through the priority column in admin.

Marcom Integration (Job Tickets)
Midnight can now retrieve Order Job Ticket information through the Marcom API. Users have the option to import job tickets as versions or one single order with frequencies ranging from 1 hour to 24 hours. This integration is one direction from Marcom to Midnight. This integration requires a user be a marcom customer and have access to a Marcom API token.

MOD Integration - Shipment Tracking Data
Midnight now sends tracking details to MOD when an order is marked as shipped.