Midnight v7.0.0 (3/30/2021) Release Notes Follow
Print Reach Pay
Midnight is now fully integrated into Print Reach Pay, Print Reach's very own merchant processing service.
For more information please use the link below.
https://printreach.com/midnight-printreachpay/
As part of this release we have moved all financial functions under the new Accounting Tab. This tab now contains postage accounting, payment and the new merchant track module if you have print reach pay enabled signed up for Print Reach Pay.

Screenshot of the new accounting Tab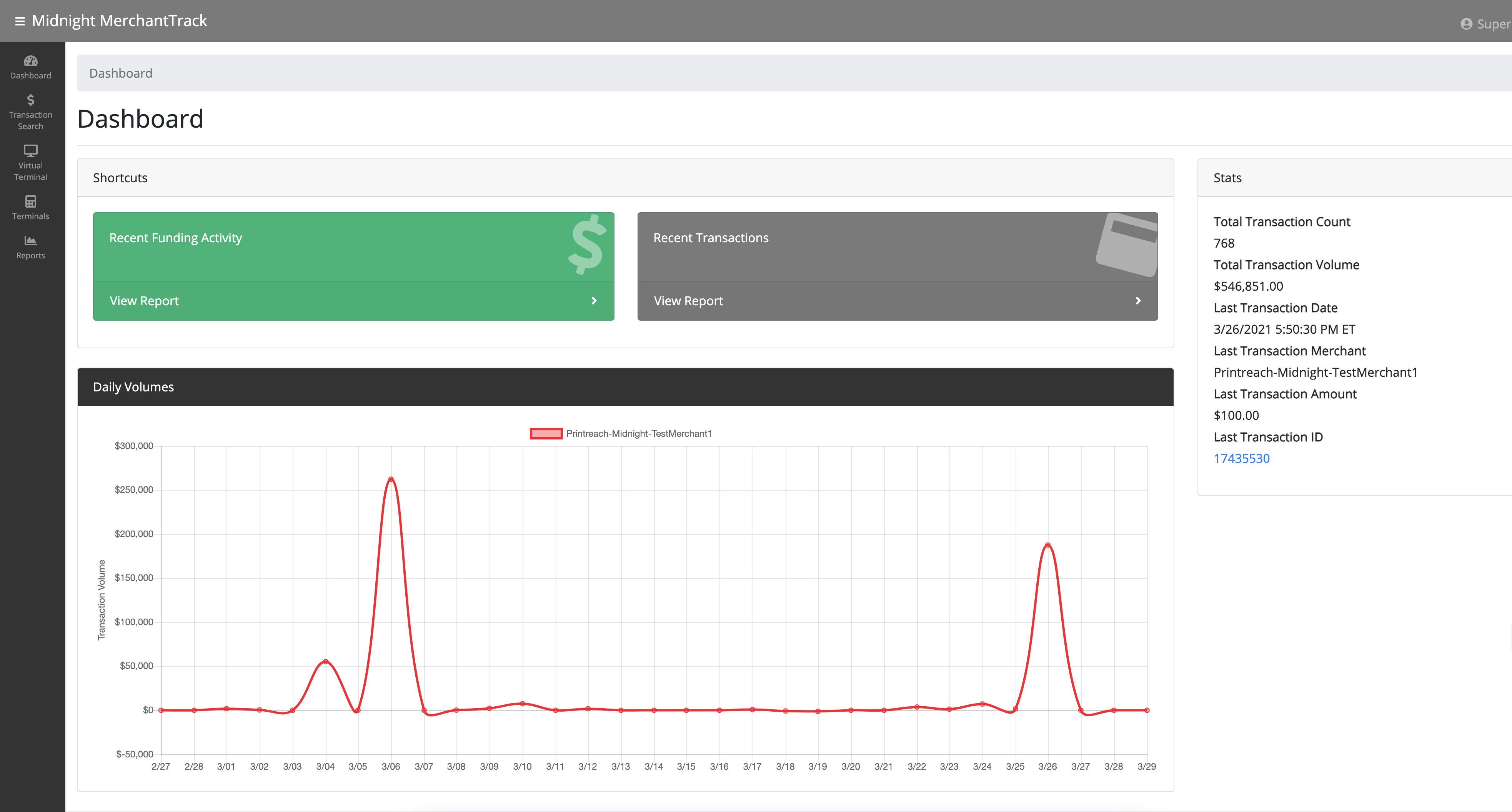 Screenshot of Merchant Track for Print Reach Pay users