Overview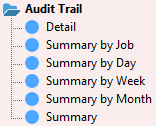 The Audit Trail contains information for any transactions or adjustments made to any Job Totals.
Detail: This section contains a detailed breakdown of any changes or alterations to a job's financials.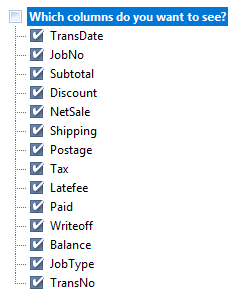 Summary by: This section is a summary of how many changes and what the total change was based on a specific job or timeframe.