The reports section is for generating reports for all of your company information within Printer's Plan, including A/R, Production, and profitability.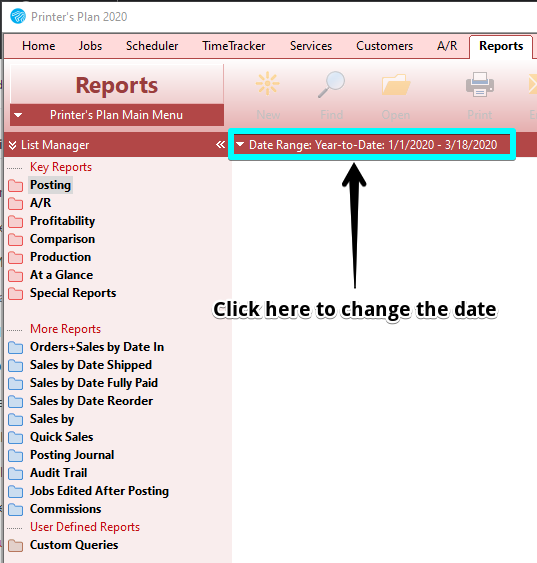 Overview of each category:
Sales by: These reports show the Type, Price, Cost, Margins, etc. by different parameters depending on the list you choose. Inside you will find Daily, Weekly, Monthly, Quarterly, and Yearly Reports.
Quick Sales: These reports provide information on sales utilizing the Quick Sales tool.
Posting Journal: These reports provide an overview of information each time you post.
Audit Trail: These reports show each invoice broken down in detail.
Jobs Edited After Posting: These reports show which jobs and what part was edited after it was posted.
Commissions: These reports show the information about the commissions your Sales Reps receive.
User-Defined Reports
Custom Queries: This section is for custom-built reports by the Print Reach team.