Correcting Postage Usage with Missing Date Information Follow
How to locate postage on orders without a date attached
When reviewing postage usage, if it appears as if postage used on orders isn't showing on your Postage Used by Date report or other reports, check the Postage Used No Date report.
To review the report, click on the Reports icon to access the Reports Module.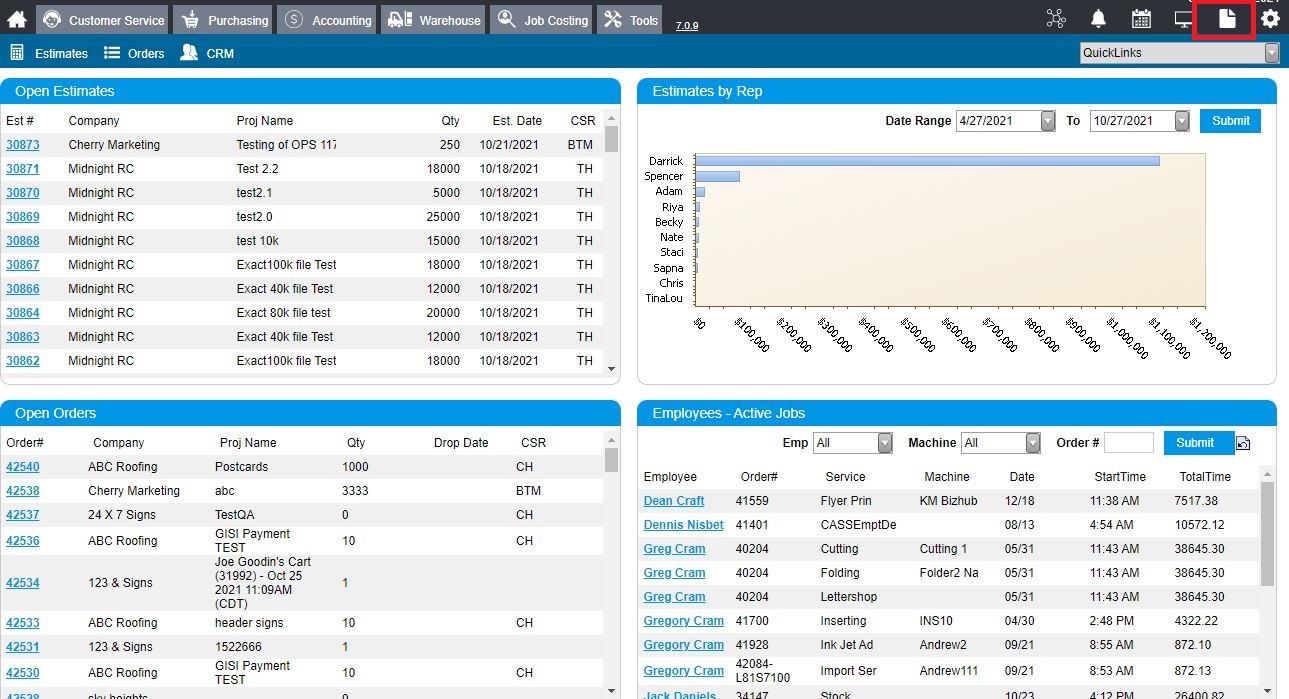 When the reports module opens, click Postage to expand the listing and then select the Postage Used No Date report.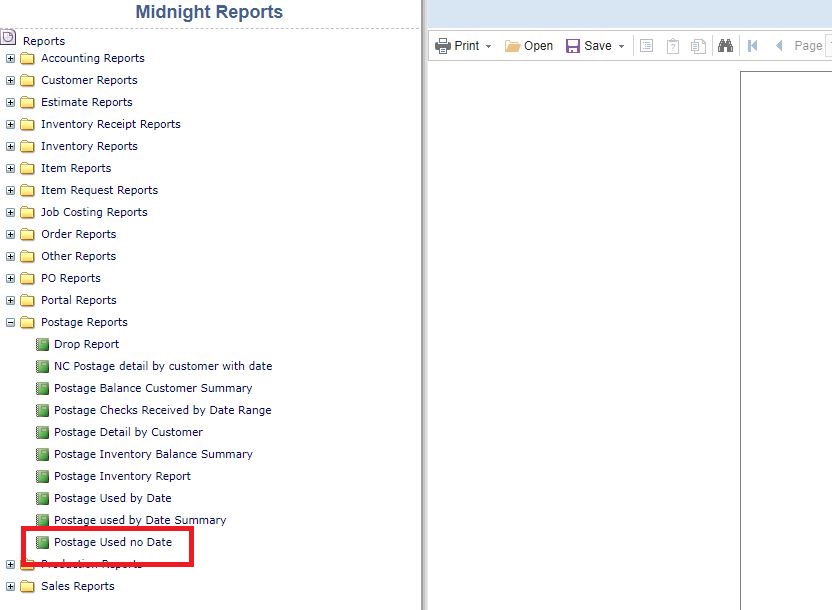 The Postage Used No Date report shows all postage usage added to orders without a date associated to the record. Each line item on the report requires attention for your data to be correct. The report includes the order number that the postage usage is associated with.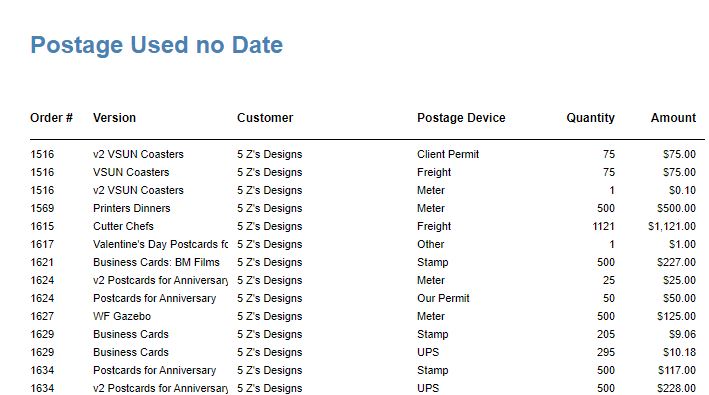 Since the Postage Used by Date and other postage reports require a date for postage to appear on the report, adding the missing date to the line item will allow it to reflect properly.
You may need to reference the postage paperwork before adding the date; the date at the line item level for each postage line should reflect the date the postage was applied to the piece. All postage usage information is added on an order on the Postage Tab. The Date field is what is needed for the record to properly appear on reports.