Midnight v7.1.1 (12/4/2021) Release Notes Follow
Multiplier field in standard services
In the standard service setup we have added a new field called multiplier that will be used in future enhancements. This field is currently only accessible in the standard service setup admin screen.
Credit card label change
The payment type label for credit cards processed outside out of Print Reach Pay is now called Offline Credit Card.

PO Receipt Modifications
Selecting the customer is no longer required to receive inventory. Instead you may select a vendor to list the PO's available for receipt.
Postage Value Column in Drops
To better help customers track postage charged for a particular drop you are now able to populate a postage value column in the drops tab.

Acumatica Integration
Midnight is now integrated with the enterprise accounting platform Acumatica. The Acumatica integration is a real time api based integration that handles costs, wip and invoicing.
Multi Location Shipping Enhancements
We have added a number of new fields to the multi shipping location screen. These fields are as follows.
Shipping Location Header Level
Ship Via
# of Boxes
# Per Box
Tracking #'s - populated from the shipment tracking table
Tax Jurisdiction
Shipping Location Detail Level
Description is now editable
A user can now add a line item to a shipment ad hoc
unit price
ext price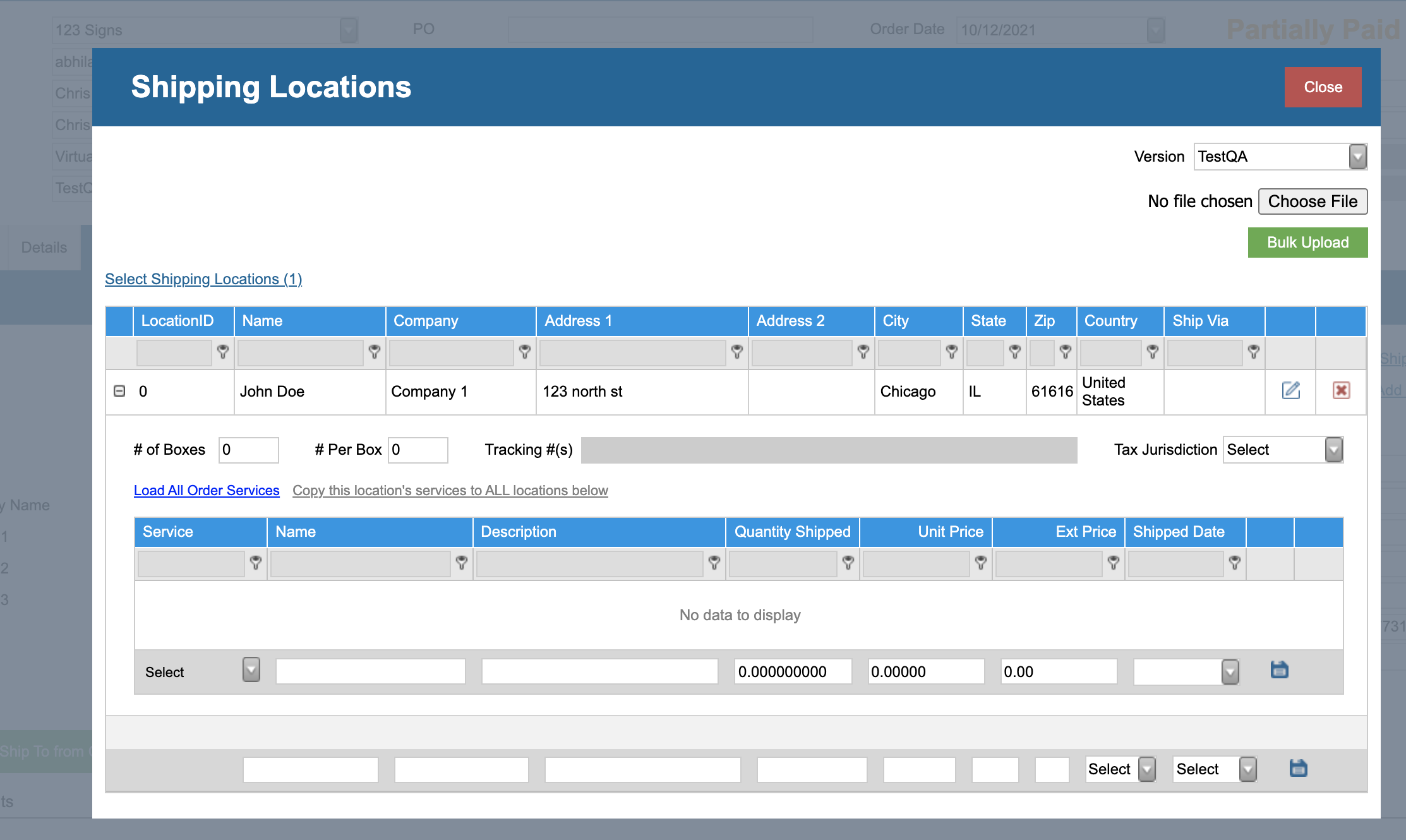 Cheers