Midnight v7.1.3 (1/25/2022) Release Notes Follow
View Work Order Report in Shop Floor
If your production team members would like to view the current work order for the task they are jobbing in on, they can now do so inside Shop Floor. After defining which work order to display in Shop Floor, when clicking the printer icon on the Job In Confirmation screen, a pdf version of the predefined report will open in a new window. (Admin Menu --> Global Settings --> Shopfloor)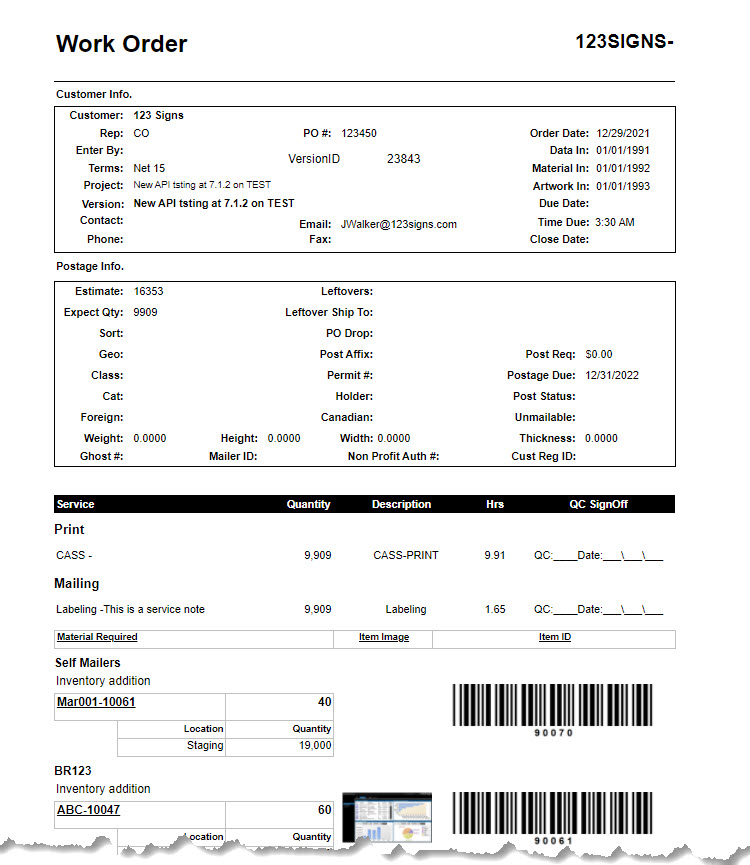 Payment and Postage Check Export Improvements
We have made improvements to both the Postage Check and Payment Export screens. Currently, when you receive a check or process a payment in Midnight, these records will appear in both export screens. With this release we have synced the two screens. If you export a Postage Check that record will also show exported under the Payment Export screen. Likewise, if you export a Payment it will show exported under the Postage Check Export screen.
ShipStation Integration
When using the ShipStation integration, you can now mark up the freight price you charge your customers. You can now define a global mark up %, as well as select the standard service you would like this mark up to be added to.

Acumatica Integration
Midnight is now integrated with the enterprise accounting platform Acumatica. The Acumatica integration is a real time API based integration that handles costs, WIP and invoicing at the enterprise level. Release 7.1.3 has added additional functionality to this integration.
Onesource Nexus Tax Integration
We've teamed up with Thomson Reuters and their Onesource software application to provide tax reporting accuracy when integrated with Midnight. For further information on the integration, please contact us at https://printreach.com/contact/ .
Onesource Demo - Processing and committing Tax - https://youtu.be/FcwCCLfUbrg
Onesource Setup - File Format, Commodity Codes and Service Setup - https://youtu.be/W8rmTQTqMTs