Midnight v7.2.0/v7.2.1 (7/23/2022) Release Notes Follow
Version Status on Versions Tab
The Version Status can now be viewed and updated directly from the Versions Tab. This allows you to show the Version Status of all versions across a single Order, without loading each version.

Additional Emails on Proofs
In The Admin Menu --> Proofing tab, you can add email addresses to be "cc'd" for all outgoing Proofs sent out of Midnight.

Account GLIDS and Account Item Codes Admin Menu Items Moved
To better group the accounting-related admin menu items, we moved the Account GLIDS and Account Item Codes inside the Accounting Menu.

Notes Tab added to Estimate and Order Screens
We have added a new Notes Tab to the Estimate and Order screen meant to be used for internal long form comments. The notes will not print on any customer facing documents. The comments will be copied when you convert an estimate to an order. The notes will also be copied when you copy an order to a new order. In addition, we have added the notes to the standard Job Cost Report.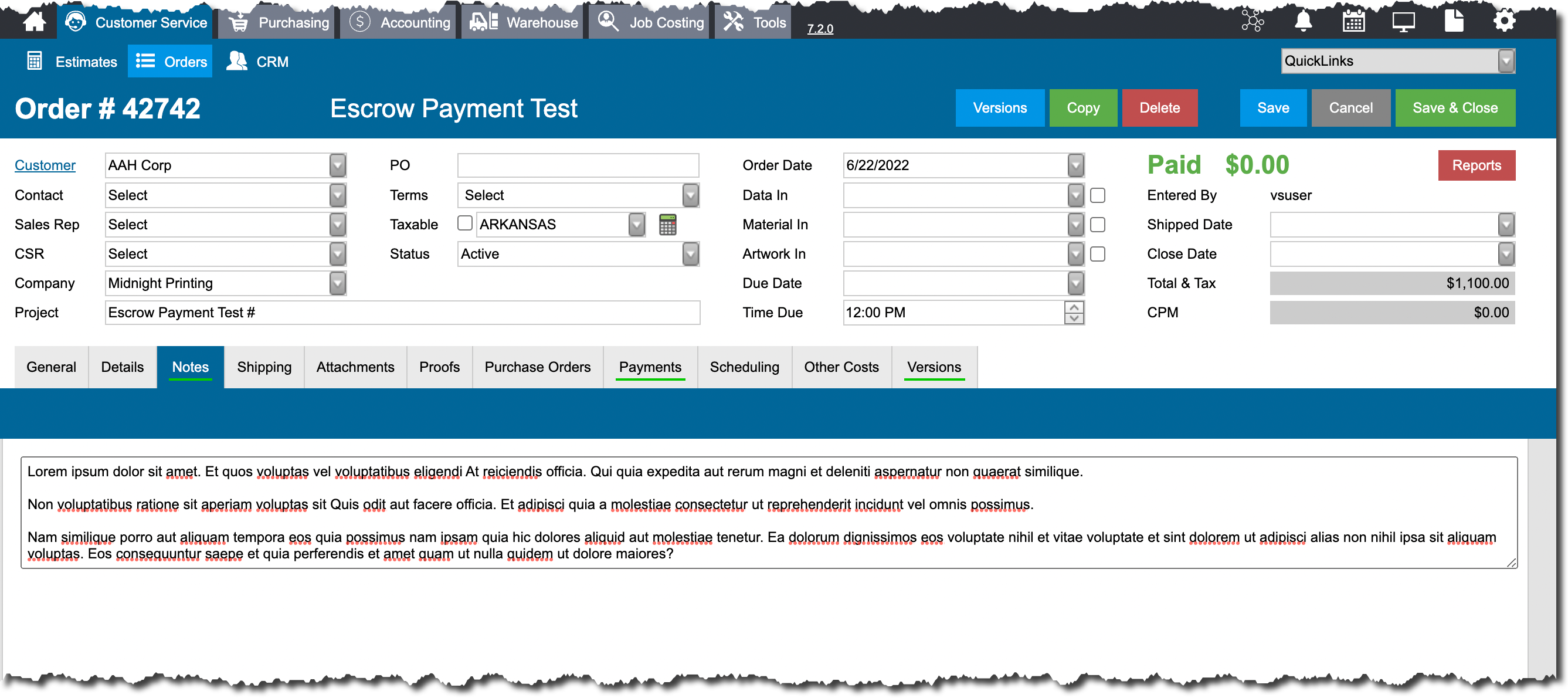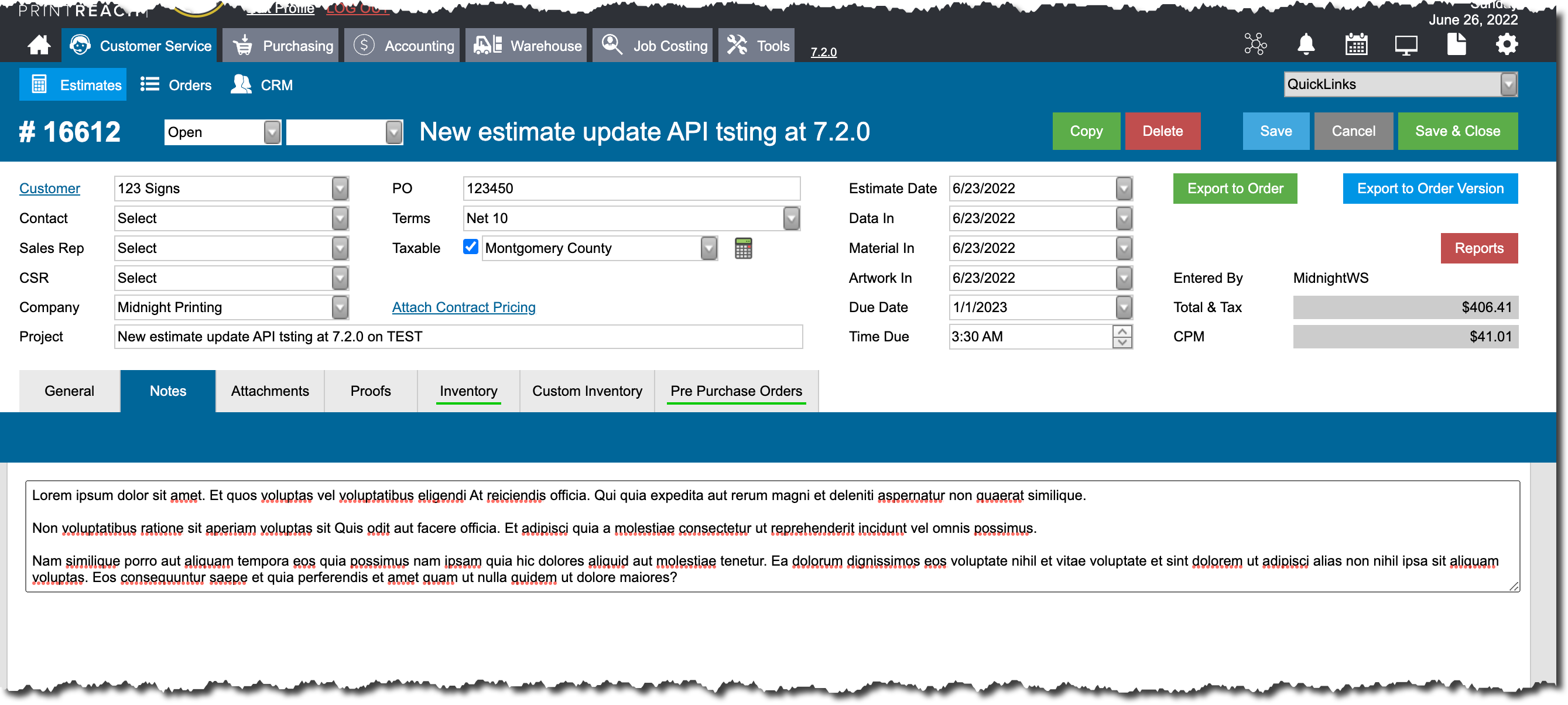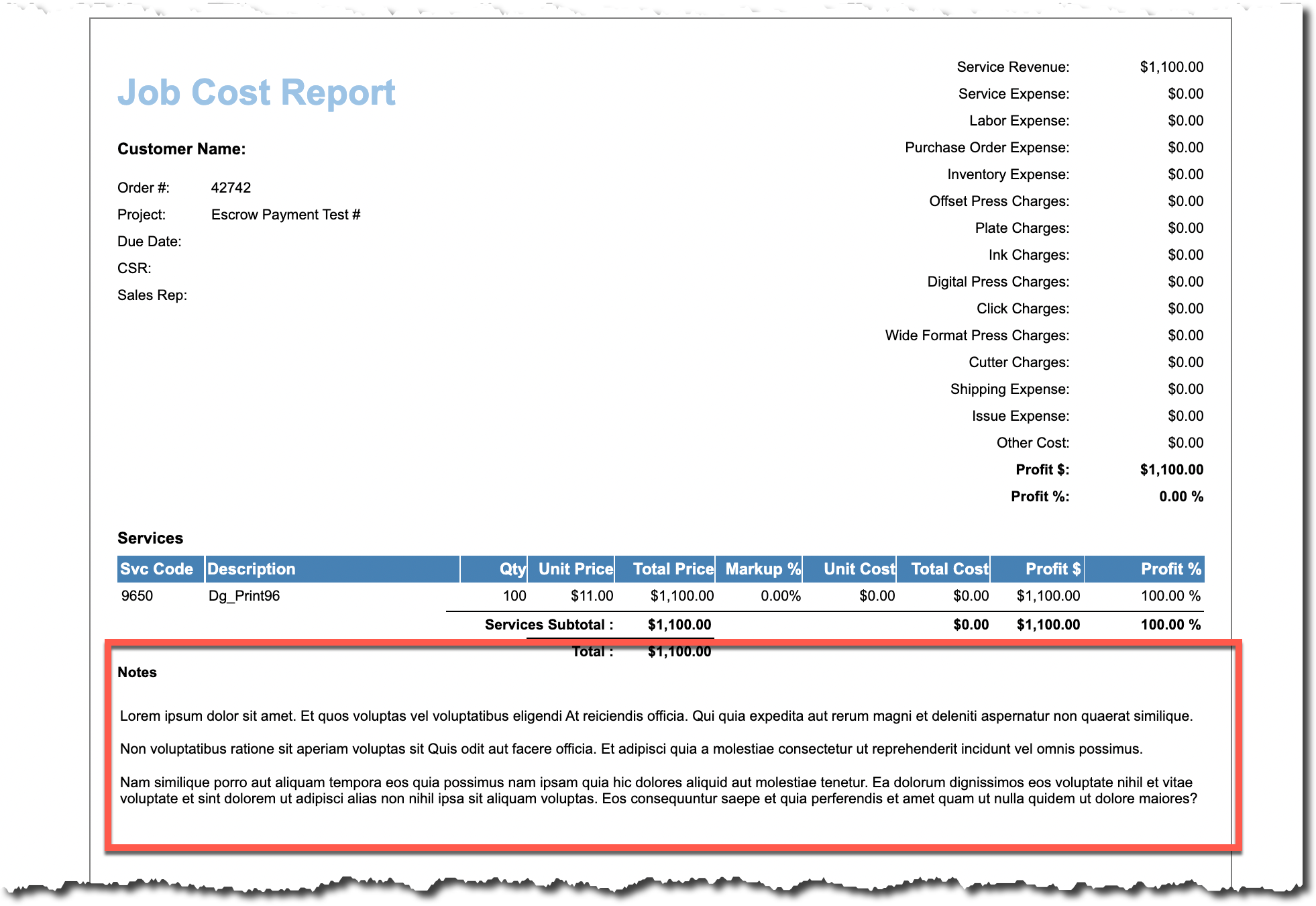 Order Screen Amount Due Includes Postage
Recently we added an Amount Due total to the order for easy reference to show the Order balance. We have expanded this Amount to include both services and postage.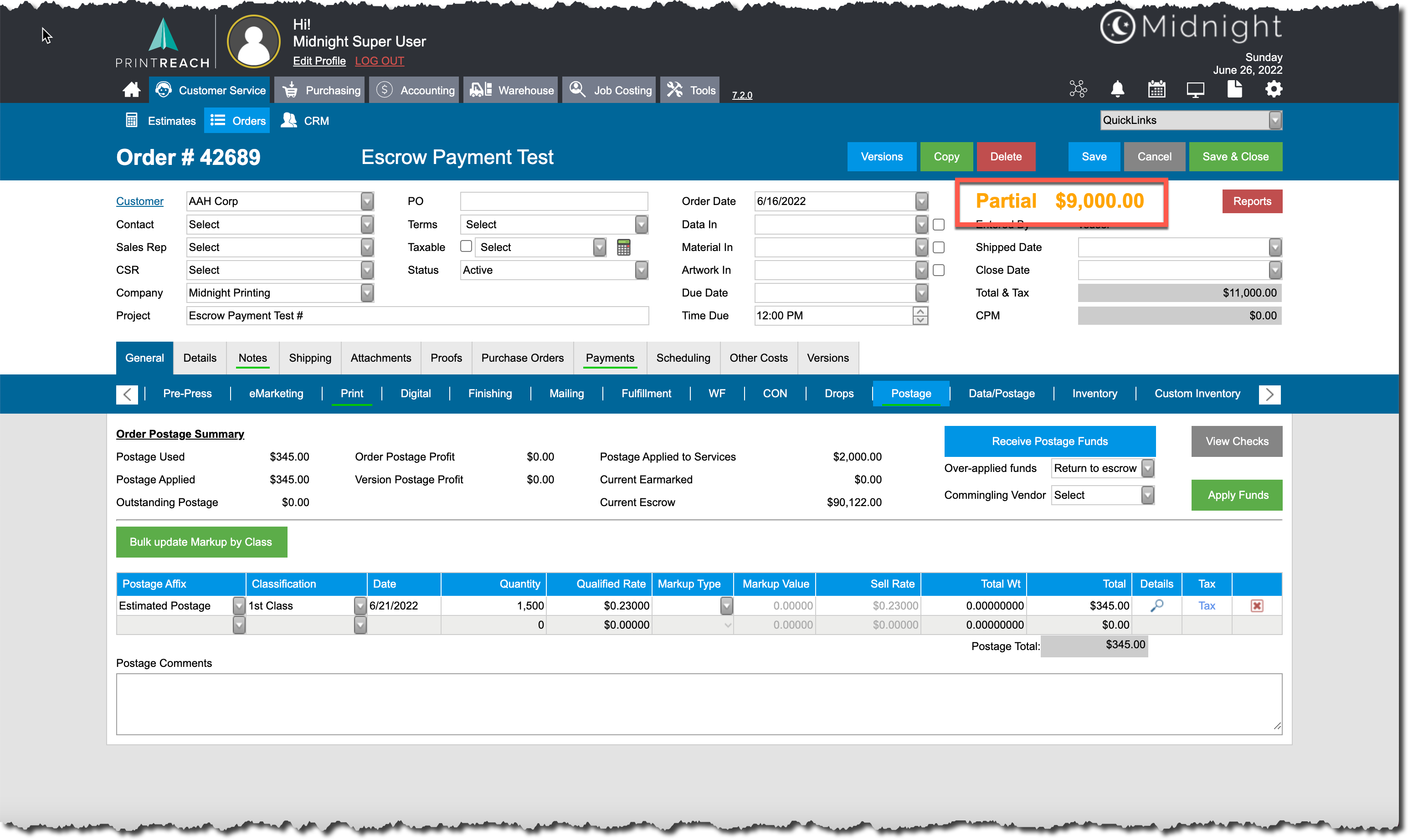 Transaction ID added to Transaction Log Grid in Payments Screen
We have added the internal Transaction ID (TXN ID) to the Payments Transaction Log. This will be added to Accounting Exports and Postage screens to allow for a more clear audit of transactions.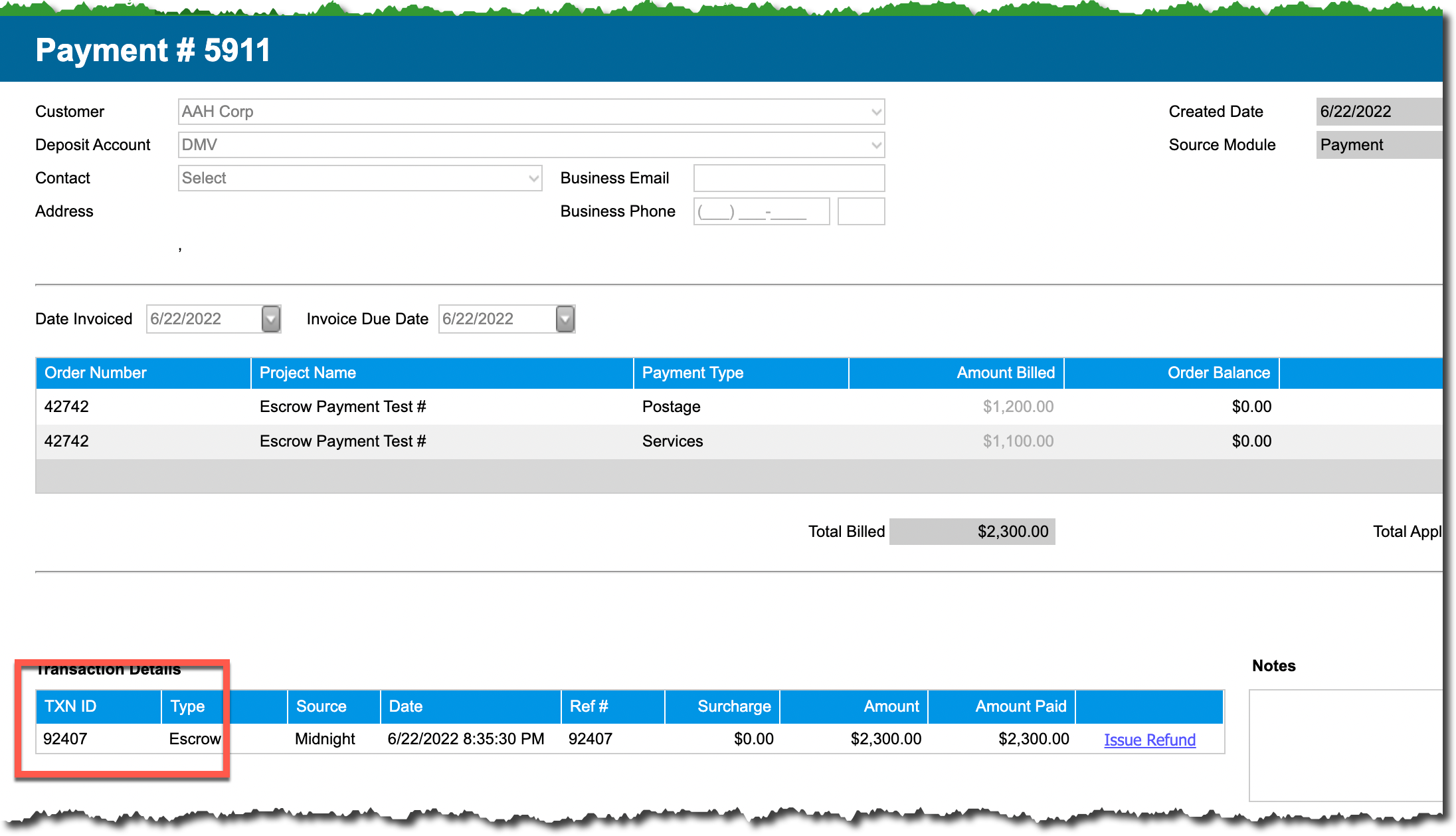 Update User Defined Fields on Dynamic Job Board Order View
We have added support for updating the Order level and Order Version level User Defined Fields on the Order View of the Dynamic Job Board. When you update the UDF on the Order View, the change will update back to the order.
Multiple Quantities Retained on Estimate Copy
We have added support for copying Multiple Quantities when an estimate is copied.
Support for Template Groups in the Wide Format Calculator
We have added the ability to create Template Groups that can be used in the Wide Format Calculator much like what is supported in the Print Calculator.