Printers Plan has a feature called Parent-Child Accounts. This is used for sending statements and paying invoices as well as general filtering/searching.
If you run a statement for the parent account, it will include all child accounts for that statement.
If you send an invoice from one of the child accounts, only invoices for that child will appear.

Here is how to set this up.
1. Go into the customer's tab, and open up the parent account.
2. Verify that the Parent No... Field is blank.
3. If it is not blank, you will have to click the edit button to make the change.
4. Click save and close.
5. Once this has been done, open up one of the child accounts.
6. Click the edit button, and put the customer number of the parent account in the Parent No... Field.
7. Click save and close.
After you set this up, you will be able to send a statement to the Parent Account that includes all Child invoices as well.
To do this, navigate to A/R and open the Send folder.
Click on Statment to Parent and this will show you all of the Parent accounts that have either themselves or a child account with an unpaid invoice.
You can also pay the invoices in this statement window.
You can pay the statements one at a time or all at once.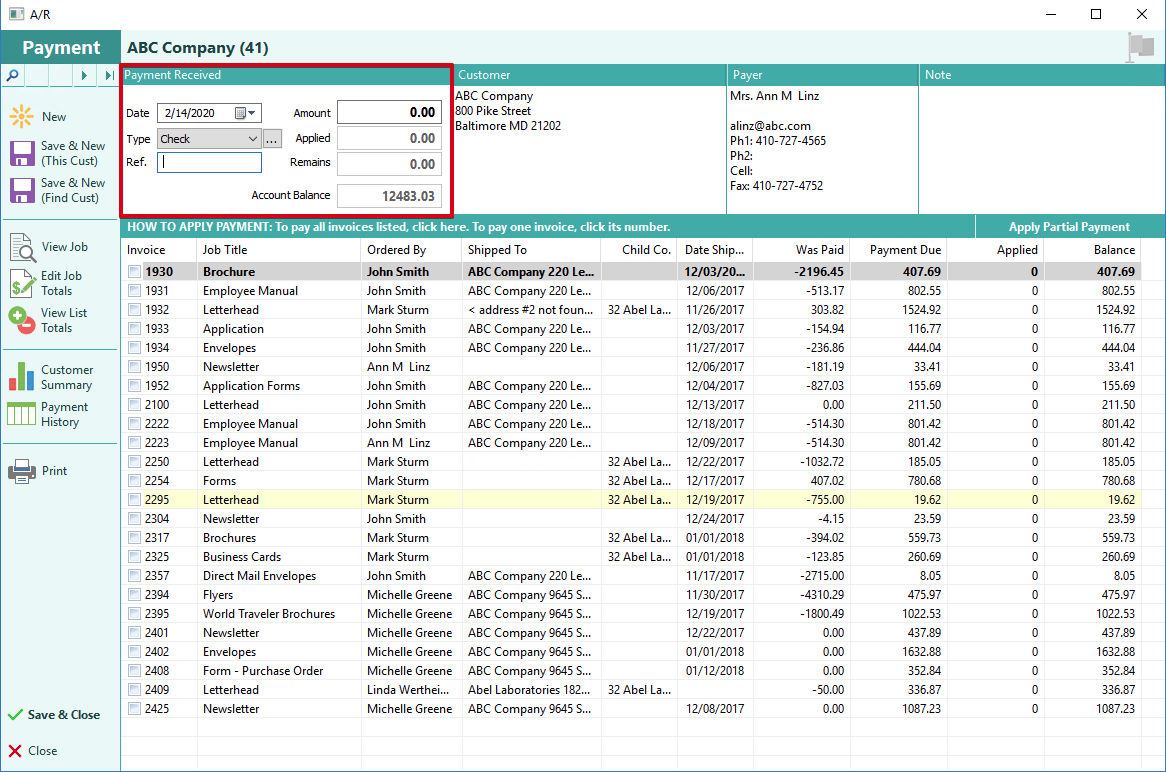 You can also filter jobs by the Parent Number with the Advanced Find inside of the Find tool.