Managing Old Contacts For Customers In Printer's Plan Follow
Any contact connected to a job in Printer's Plan (order, quote, history) cannot be deleted, they can only be marked as hidden.
A hidden contact will not appear on the list when you are creating a new job. With that in mind, there is a way to globally hide a group of contacts.


Hiding Old Contacts With Orders
Navigate to the Customers tab and select the 'Contacts' folder. Here click on the 'With Orders'. In this view, the last order date is visible. Click the header to change the sort order to to the oldest date.
Select the top entry and hold down the Shift key, then select the range of contacts that will be marked as hidden.
Now they are all highlighted: right-click and select update status and change to 'hidden'. These contacts will no longer appear in new order creation.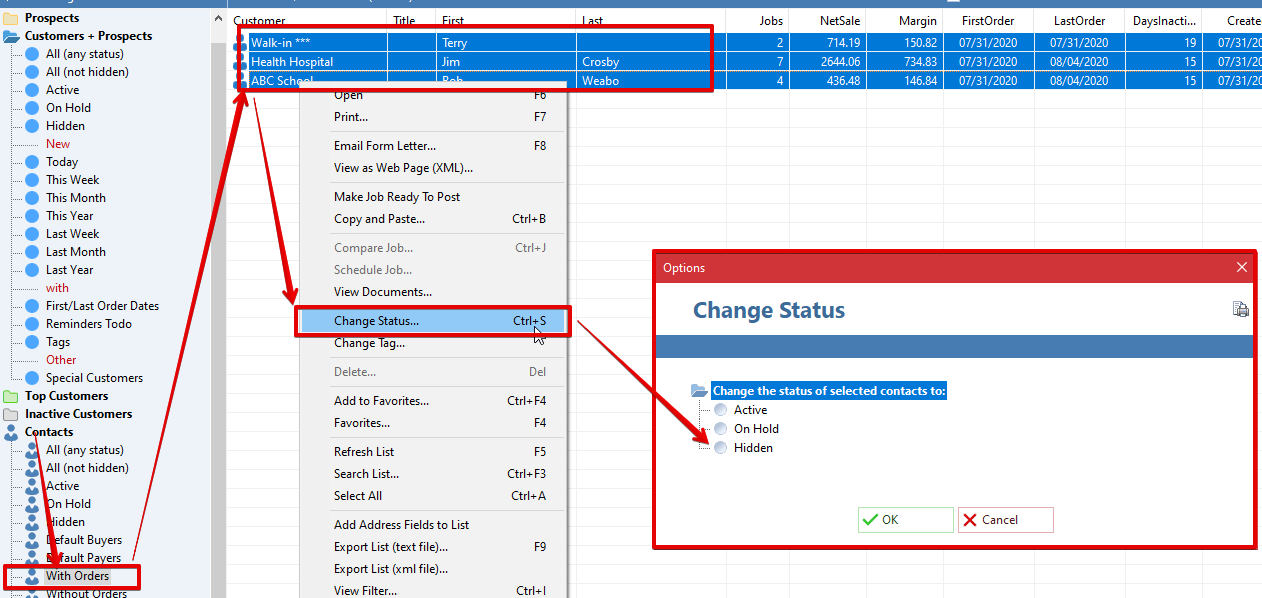 Removing 'Walk-In' Contacts Without Orders
To do this, go to the Customers section, open the Contacts folder, and right-click on 'Without Orders' to add a filter. In the filtering window filter by customer #31 and click Find Now.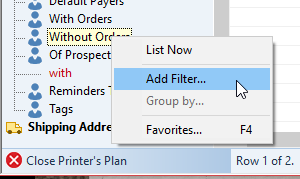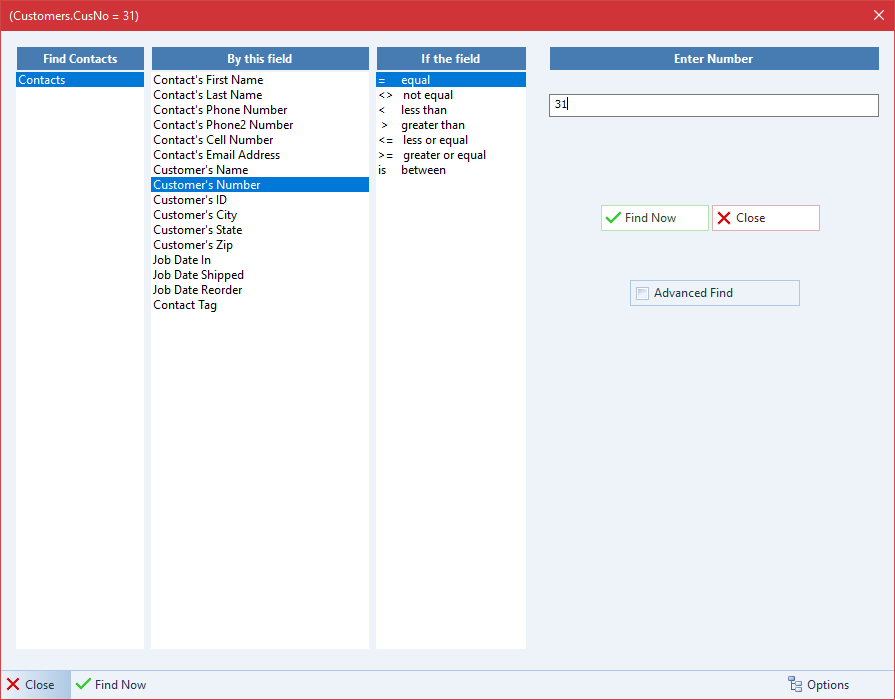 This will list all the contacts of the walk-in account that are not connected to orders (they may have a quote). From this list, you may want to sort by the created date and then highlight all the older records.

Once the records are highlighted right click on the list and from the menu that appears select 'Change Status'. In the next window select hidden and these records will be marked as hidden.