Reassign Inventory to a Different Customer Follow
Change the customer for an Inventory Item
If an inventory item has been recorded under an incorrect customer name or if the ownership of the item has changed, you do not have to deactivate the item. You may reassign the inventory item as well as all of its historical transactions to the proper customer with just a few clicks.
To change the customer for an item, go to the Warehouse module. On the search screen that appears, search for the item that you wish to update and then select (by clicking the blue hyperlink) it one you locate it.
Within the Item screen, on the top-left, there is a drop-down for customer. This represents who owns the item. To change it, you may click the drop-down and change the customer name to the correct customer name.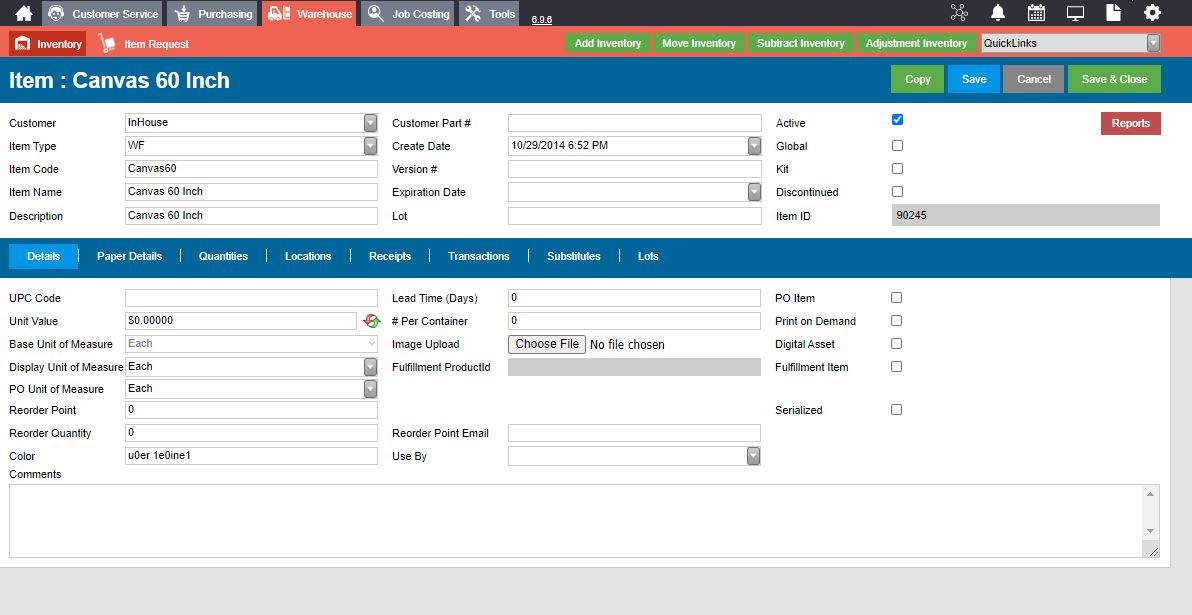 In this example, we added an item under "Inhouse", but then realized it was an item belonging to All Steel.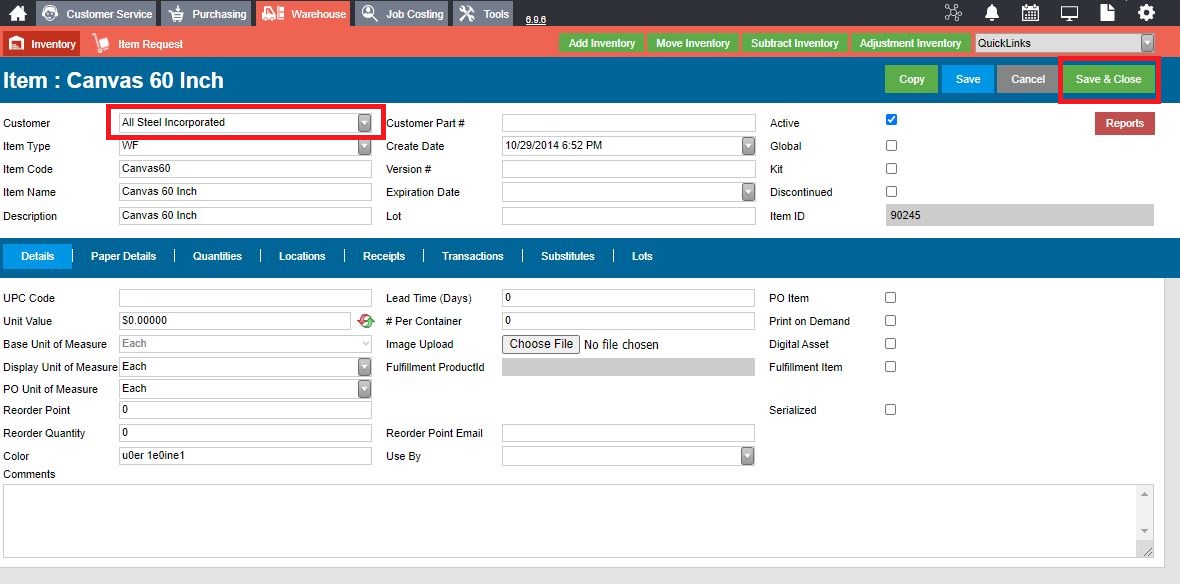 Be aware that changing the customer name does not change the Item Code, Description or ID fields. If your team has notations of the customer in the Item Code or Description fields, you will need to update those fields accordingly. The historical transactions for the item will remain. The entire balance will transfer to the newly selected customer.
After you make your changes, click Save and Close.
The updated item will now reflect the proper customer name. If you use the Midnight Inventory tab that utilizes a barcoding system, note that the barcode for the item will stay the same. You may wish to print updated Skid Flags or labels so the team can quickly identify the item when stored in the warehouse.