Convert an Estimate to a New Order Version Follow
Create a new order version from an estimate
You may have an existing order and the client requests pricing for a new version that should be added to the order. Likewise you may have a client who has requested different quotes and wishes to move forward with more than one, but would like them all on a single invoice. Midnight allows you to export an estimate to a new order, but also allows you to export an estimate to create a new version on an existing order.
In your quoting process, you may create the estimate as you normally would. Once the client has approved the quote, instead of manually keying in the data on an existing order, locate the estimate in the Estimates module and access it so that it is on your screen. Click the Blue "Export to Order Version" button near the top right of the screen.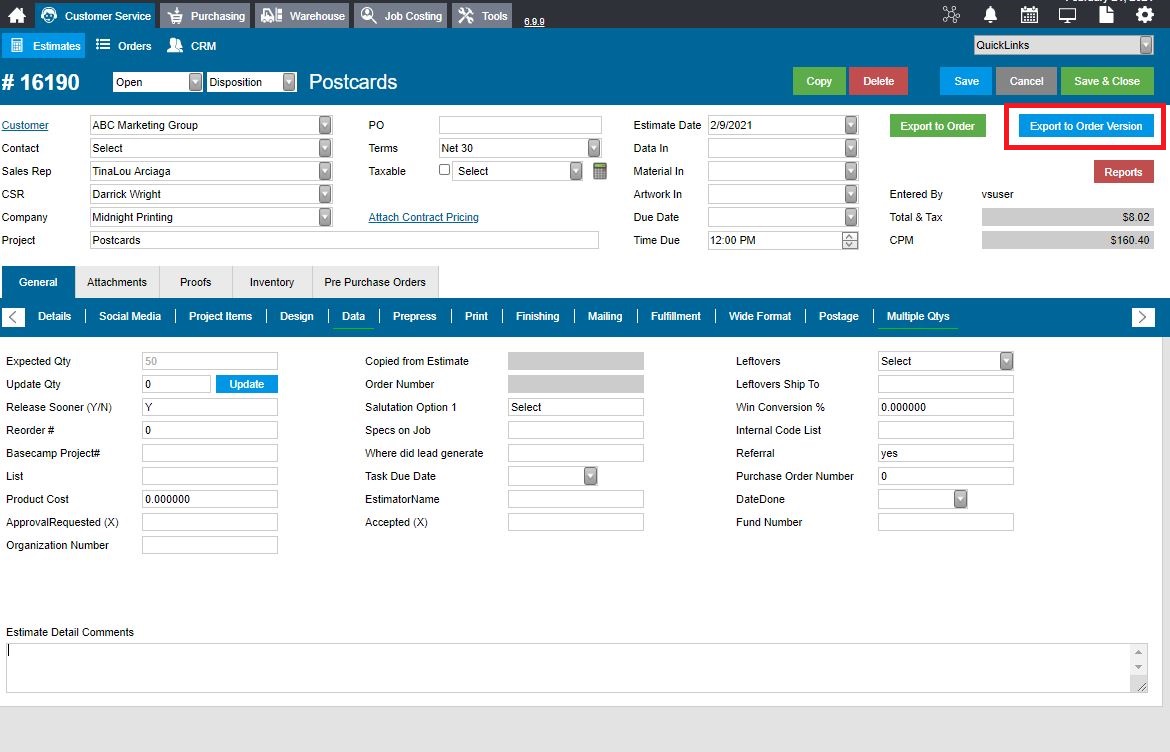 The pop up screen will allow you to select the order you wish to add the new version.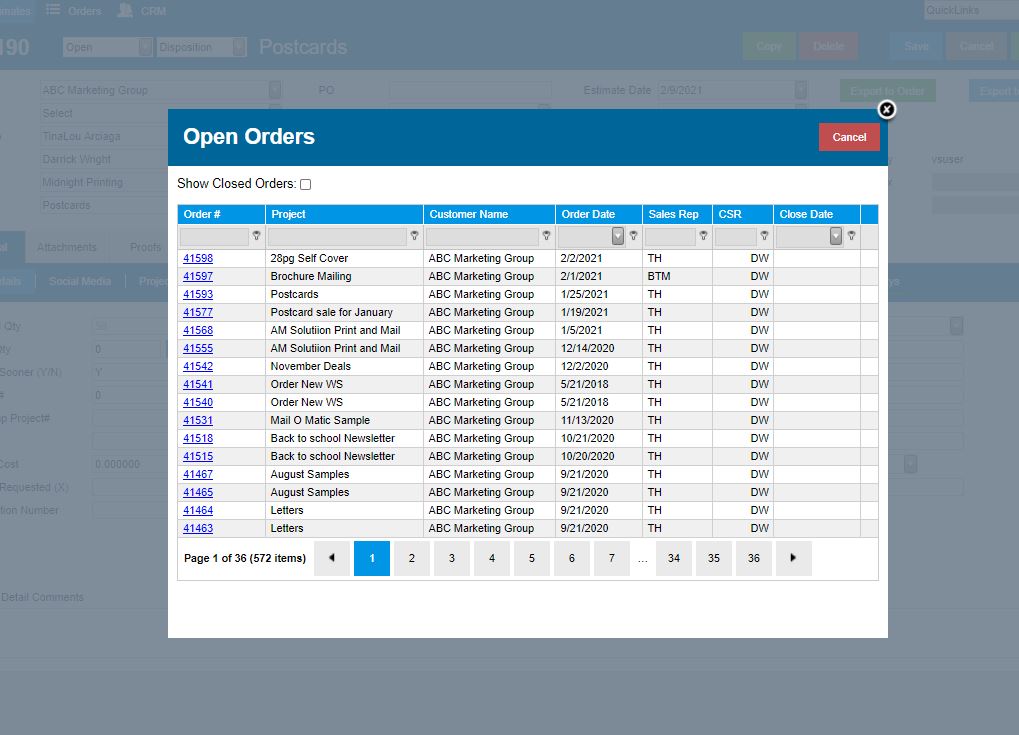 You may click the order number to select it. You will see a confirmation for the process.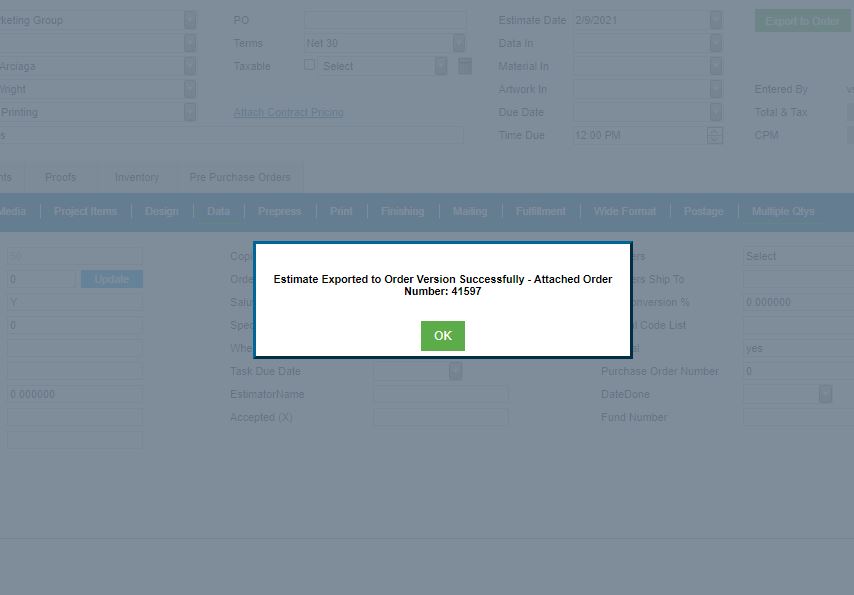 The system will copy the data from your quote and add it as a new version on an order. The Project Name from the estimate will transfer to the Version Name field of the version. The order entry screen will open with the version loaded.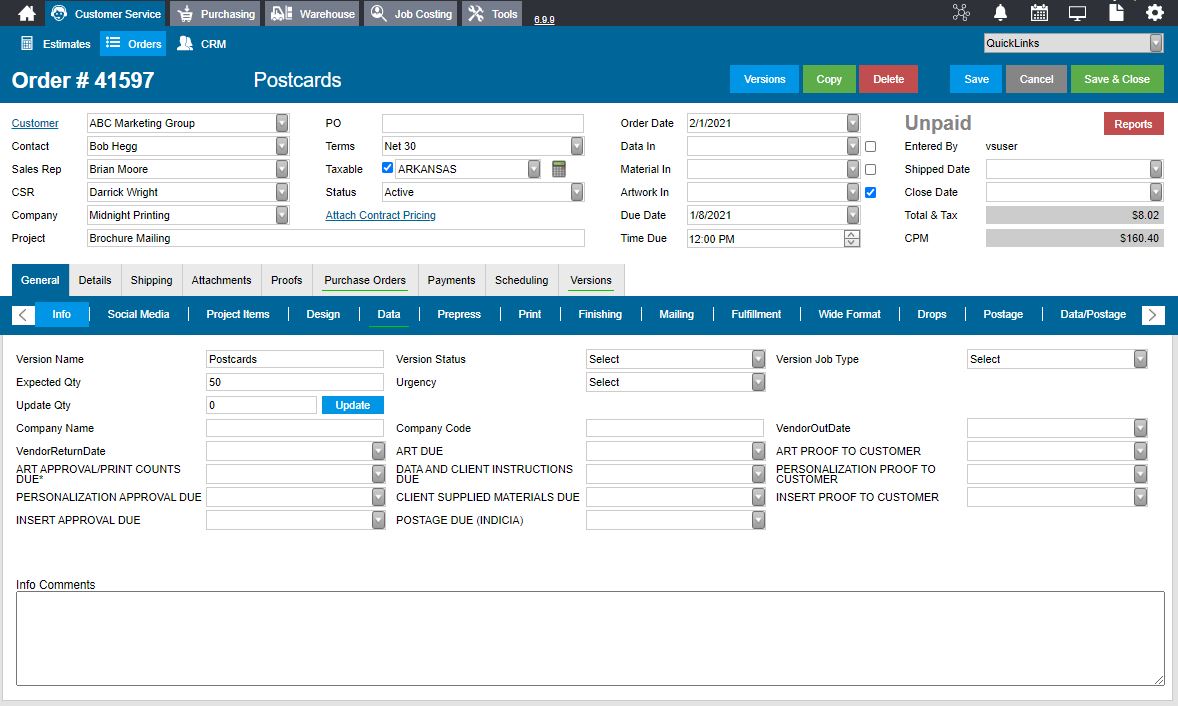 You may then make updates to the job as desired. (The estimate will be saved and flagged with the status of "Won". as part of the process)