Midnight v6.9.2 (8/31/2020) Release Notes Follow
Print Calculator Run Rate Tables
Users are now able to add quantity base run rate to their press setups. Based on the quantity of the job the run rate can be affected dynamically. Impression based and run sheet based options coming soon.

Screenshot of the Press Run Rate Table
Now in the calculator you will see a base run rate as well as an actual impressions per hour field that is calculated. You may override this field by clicking the override checkbox and populating a value manually.

Run Rate Factor for Inventory Items
The run rate of a press may now also be affected by the new Item Run Rate Factor field. This run rate factor could be used to slow down or speed up a press by a percentage rate when that paper is chosen.

Press Run Rate Factor Admin
Users can now define the selections in the run rate factor dropdown available in the print calculator.
See Print Run Rate Factor Admin for more information

Payment Processing - Other Manual Payment Types
We have now added new manual payment types to accommodate recording payments that might have happened outside of Midnight. All available payment types are now listed below.
Process Credit Card: This option allows a user to process a credit card right from this screen using our Card Connect Integration. Previously just called Credit Card.
ACH Check: This option allows a user to process an ACH transaction using a customers routing and account numbers.
Cash: Lets a user record a cash transaction
Credit Card: Lets a user record a Credit Card transaction that happened outside of Midnight
Check: Lets a user record a Check Deposit that happened outside of Midnight
Other: Lets a user record any other type of payment that does not fall under any of the above transaction types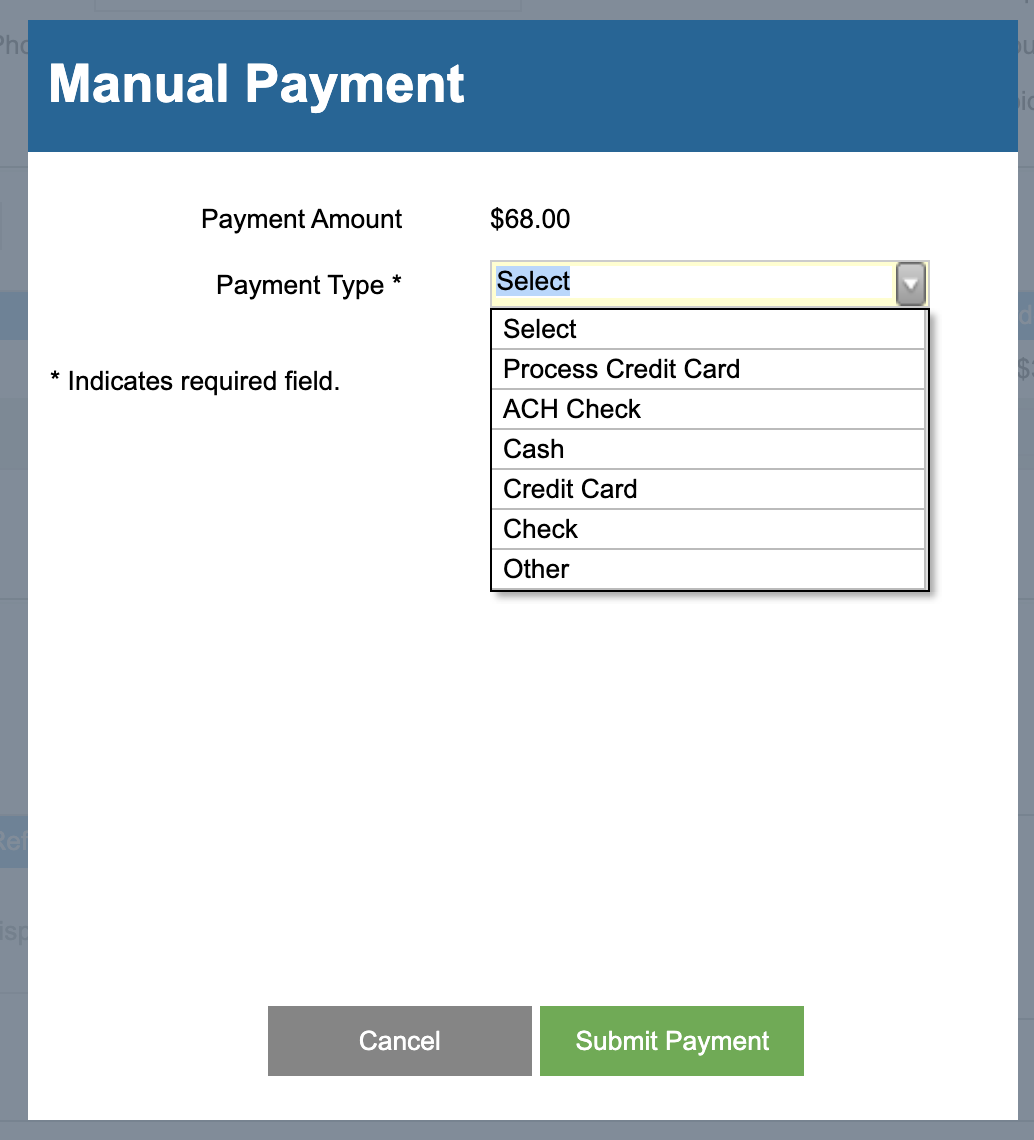 Payment Processing - New Easier Admin
Payment processing setup can now be done by and admin level user in you organization under the Admin>Global Settings>Payments menu.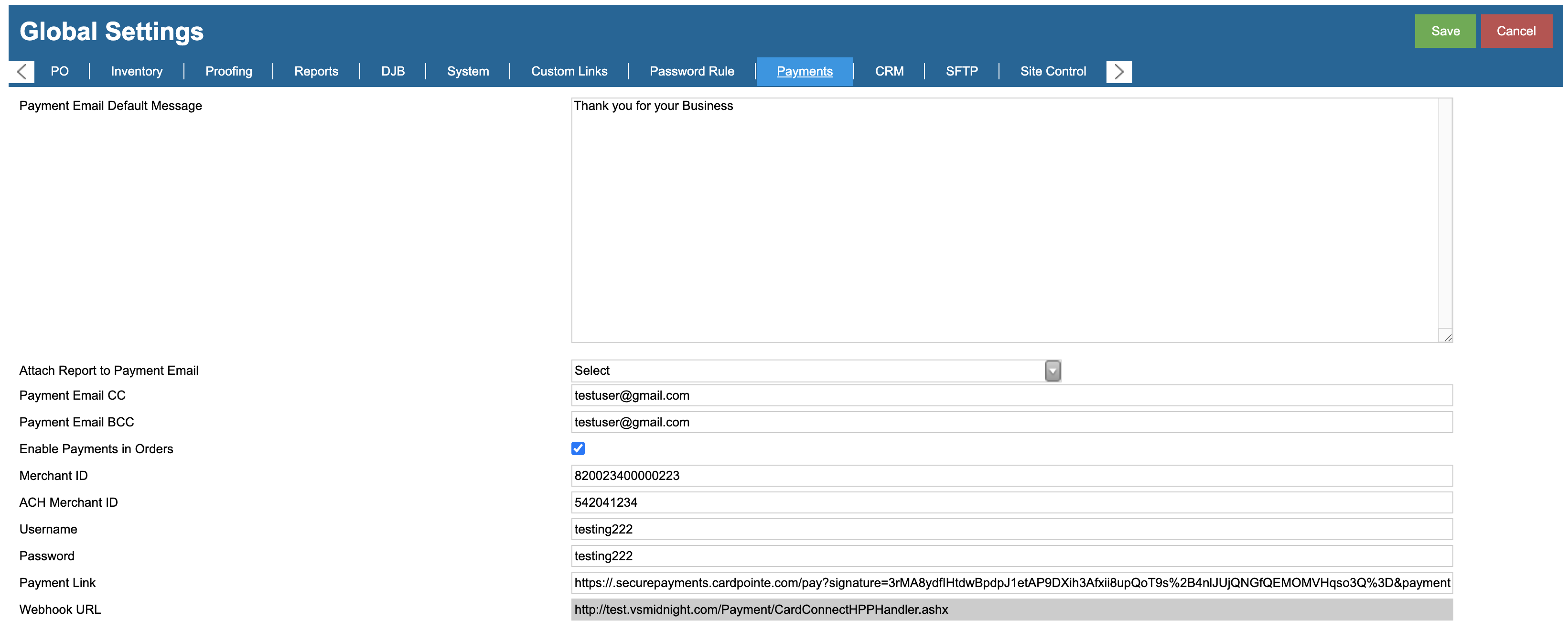 Pagenation for the Order Postage Tab
Users may now decide how any postage records show on the order postage tab by defining that value in the new global setting located at Admin>Global Settings>Estimates/Orders.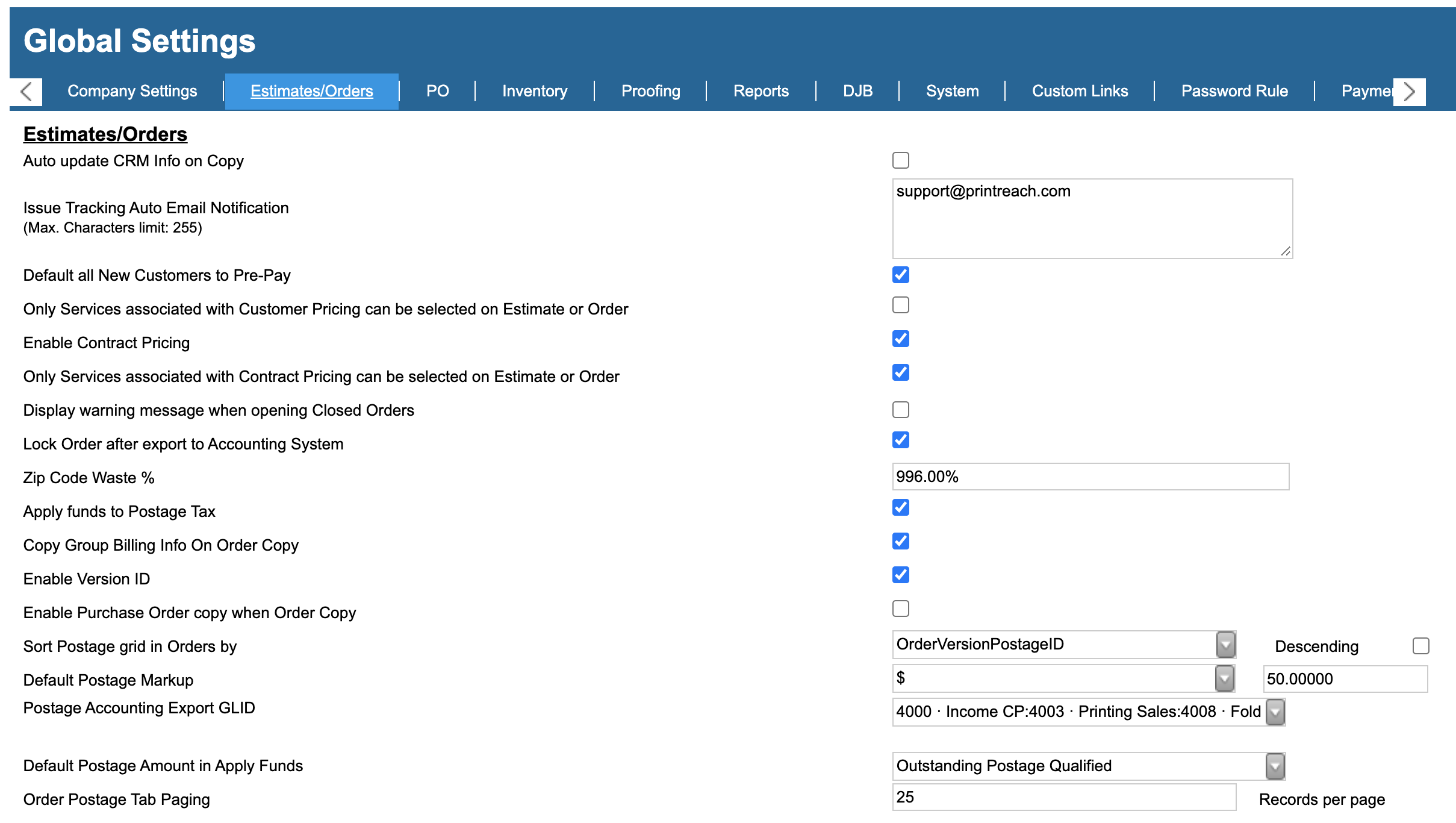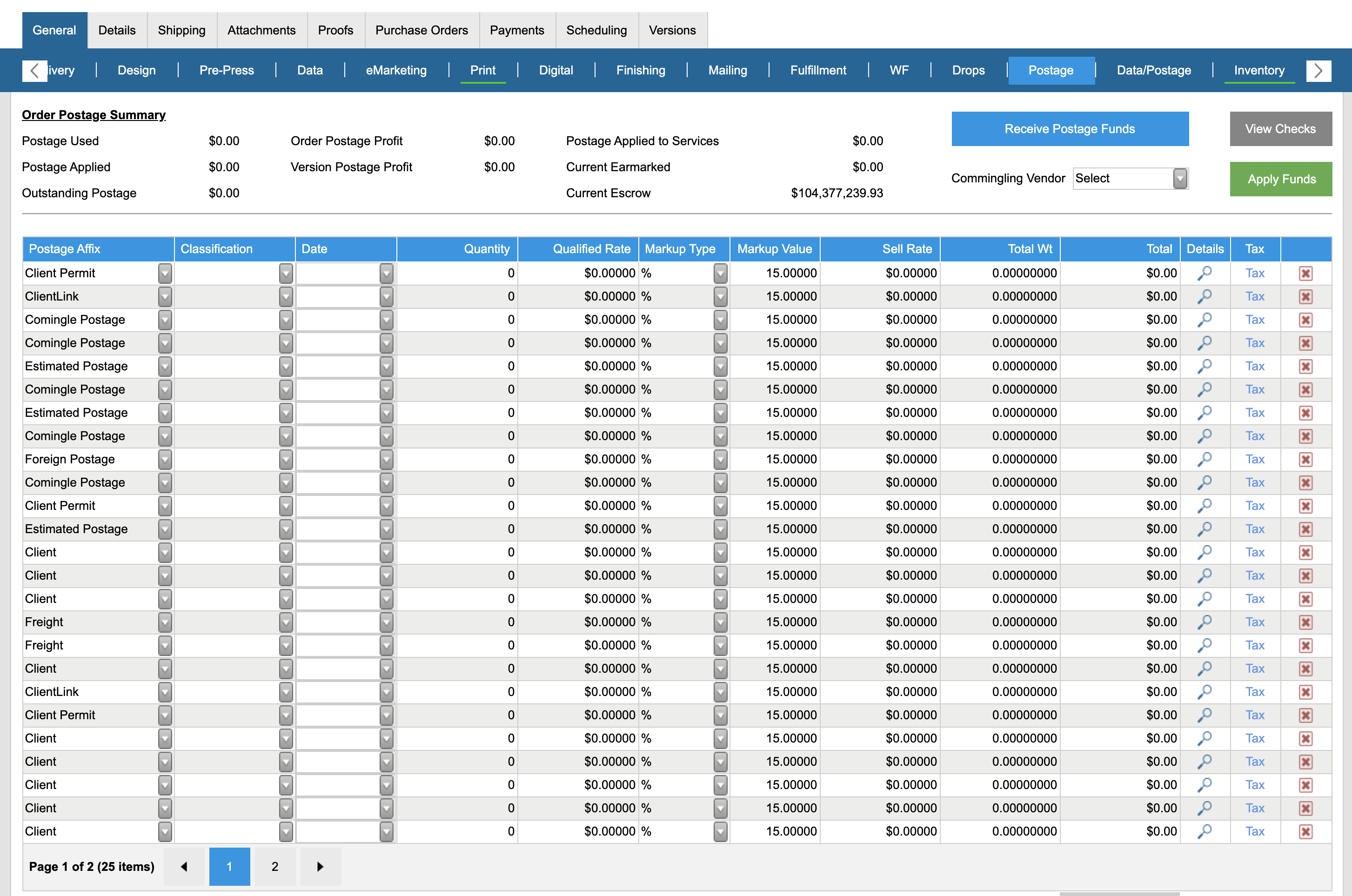 Order Import Page now Includes Print and Wide Format Products
The Order Import tool now allows a user to import Print and Wide Format templates.

Nexus Tax Tables and REST API web methods
Midnight has added a new table and corresponding web methods to our REST API to accommodate collecting tax information related to the Nexus Tax rules imposed by the IRS for collecting tax across state lines. These new web methods can be found at api.vsmidnight.com
These new tables will be used in future enhancements to calculate tax.

Knowledge Base Articles Created or Updated During This Release Period
The knowledge base can be accessed here https://support.printreach.com/hc/en-us