Verify a Customer's Unpaid Balance Follow
View the unpaid balance for a customer
When deciding whether to move forward with a new project or when determining a future contract, you may need to quickly verify a customer's current unpaid balance. Within the CRM module, you can quickly view the current unpaid balance for a customer at any time, without having to run a report or do any manual calculations.
To look up the unpaid balance for a customer, access their record within the CRM module. Within the Midnight Navigation, CRM is located under Customer Service.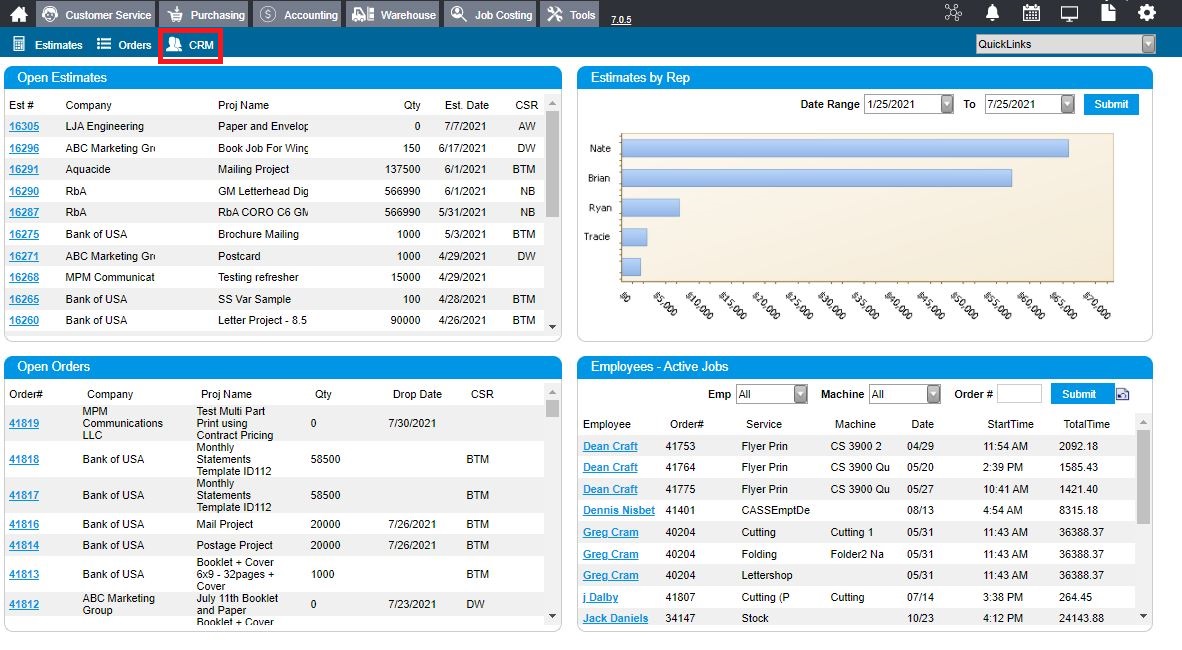 Once you click on CRM the system will open to the Customer search screen where you may then search for and select the customer).

After you have accessed the client record, click the Open Orders tab. The client's current unpaid balance will display on screen.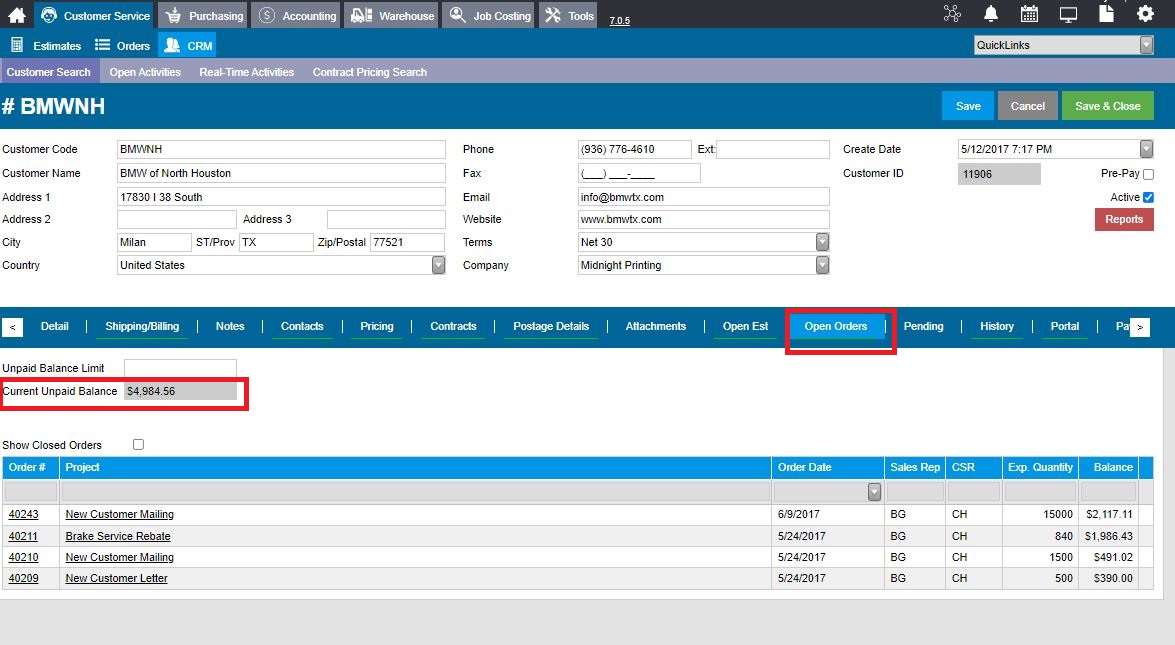 The Current Unpaid Balance is the total of that customer's unpaid jobs. When a payment Is received in Midnight, the unpaid amount will reduce. When new orders or new line items that have amounts due on them are added, that will increase the client's unpaid balance. By receiving and updating payments in Midnight, your team will always know the status of a client and you can make better decisions.