Using the Insertion Sequence Report
Within estimates and orders, you have the ability to denote the insertion order of materials for your production team. This instruction will allow you to identify the sequence order of the inserted items as well as the direction of each piece within the envelope.
To create an insertion sequence in Midnight, you must first select the envelope and items for insertion from the inventory tab on the estimate or order. Once that is completed, you may create the instructions.
On the bottom half of the screen, when you open an estimate or order version, you will find an Edit Insertion Sequence button. This is where you will create the layout with your insertion order.
Estimate Screen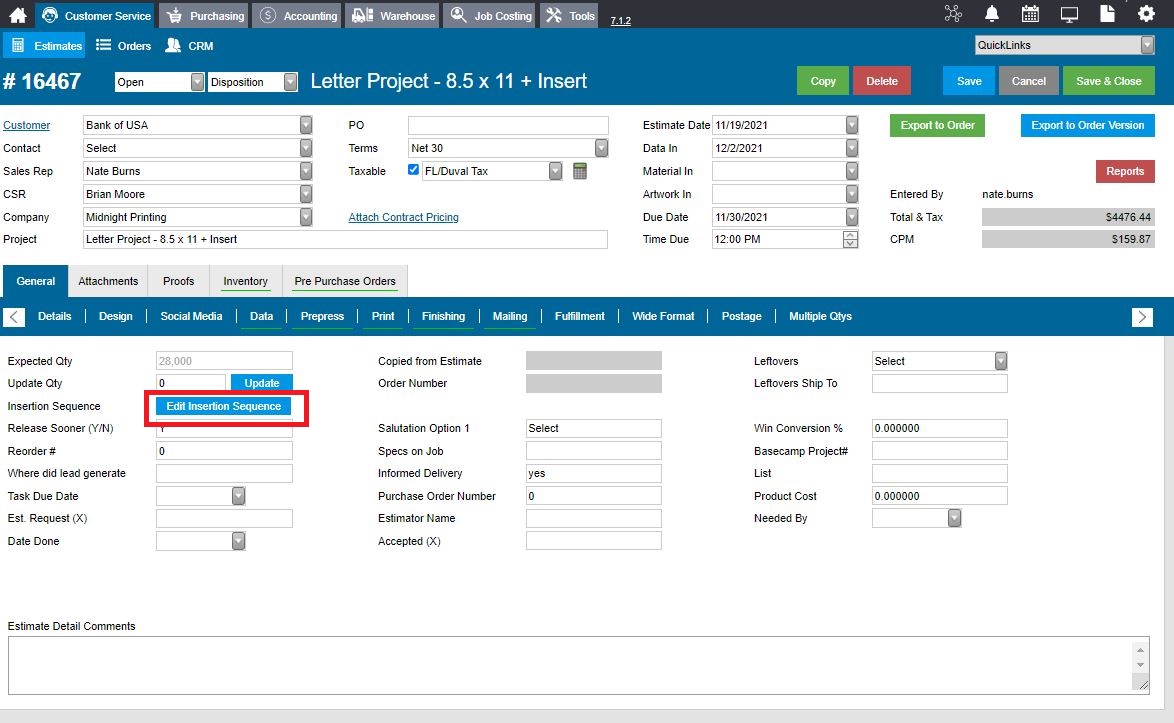 Order Screen

After you click the Edit Insertion Order button, a new screen will pop up.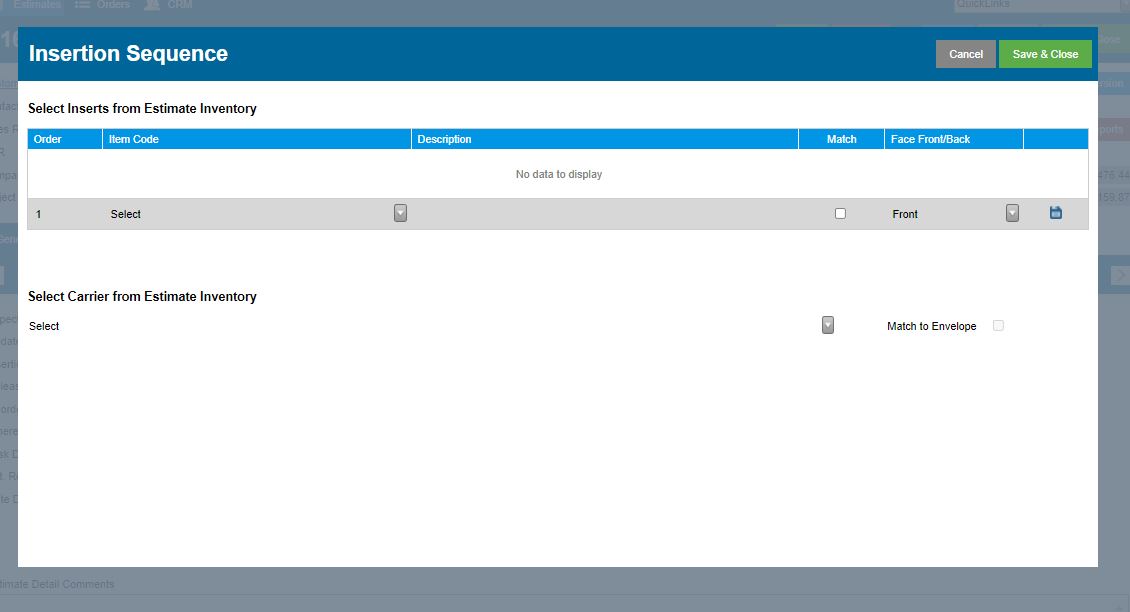 For each item in the insertion package, select the material from the Item Code drop-down. (This pulls from the materials selected on the inventory tab of the record.) You may notate whether the item is a matched piece and if it faces the front or back of the envelope. After updating the details for each insert, click the blue Save icon to save the line. You may then add the information for the next insert. Continue until all inserted items are selected.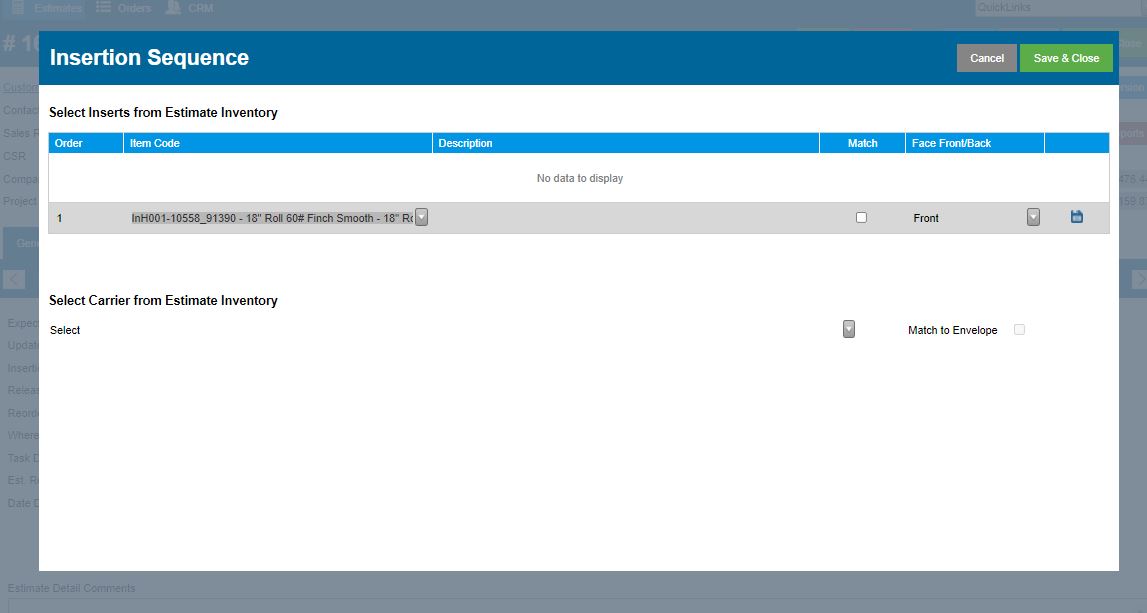 You may then choose the carrier/envelope for the insertion package.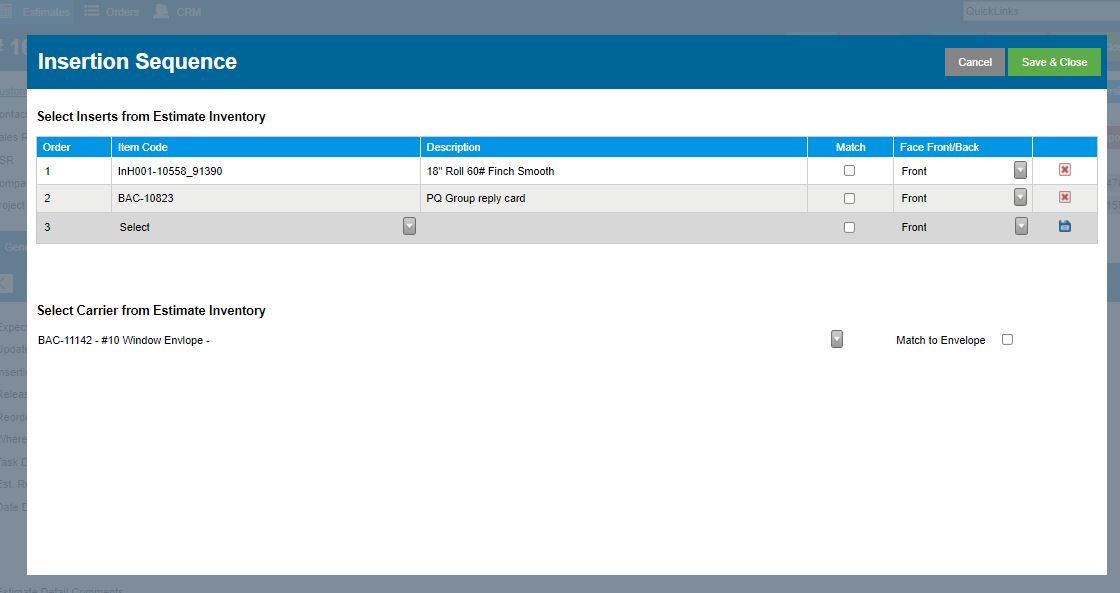 After you complete the setup, click the Save & Close button on the top-right hand side of the screen.
Within the Reports Menu (of the estimate or order), you may review and print the Insertion Order report which may be included in your job jacket to help the production team when working on the order.