How to Set Up a Default CSR and Sales Rep for a Customer Follow
Assign a CSR or Sales rep to default when adding a customer to an estimate or order
Whenever you create a new estimate order and select a customer, certain details can default from the customer record, making it more efficient to complete the details on the estimate or order. Two of these fields are the CSR and Rep fields.
If a certain CSR or Sales Rep manages the client, you may set them up as a default within the customer record in the CRM module. To set this up in Midnight, select Customer Service and then click on CRM. Search for and select the customer you with to update. The CRM screen will open.
On the bottom half of the screen, under the Detail Tab, you will find drop-downs for CSR and Sales Rep on the second row. Select the appropriate CSR and/or Sales Rep from the drop-down and then click Save & Close after you make any other needed updates on the customer record.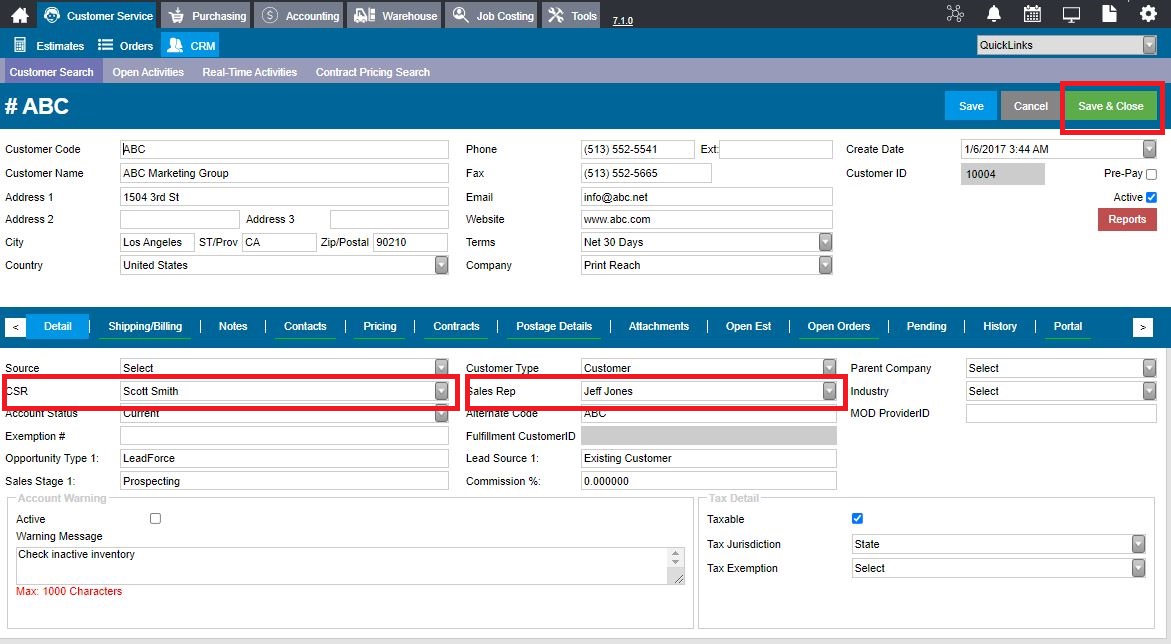 The next time you select the customer on a new estimate or order, the employees you selected will default. (You do not have to manually select them from the drop-down.)
Note that the default can be changed if a different person is the CSR or Sales rep for that given estimate or order.