Display Alternate Company Info on Reports Follow
Setting up a secondary company for use in Midnight
Whether your company has a dba, an alternate address or otherwise needs to display a different name, address or logo on documents, Midnight provides the ability to set up separate companies which enables this ability. The separate companies will reside in the same Midnight database and share data, but you may associate the secondary companies with vendors, purchase orders, customers, estimates and orders, enabling you to create reports by company.
While users may access the company record on estimates, orders and purchase orders, the company must first be set up in Admin.
To create (or update an existing) company record, you may access Admin by clicking on the gear in the top-right hand corner of Midnight. When Admin opens, click Global Settings within the Admin Lists.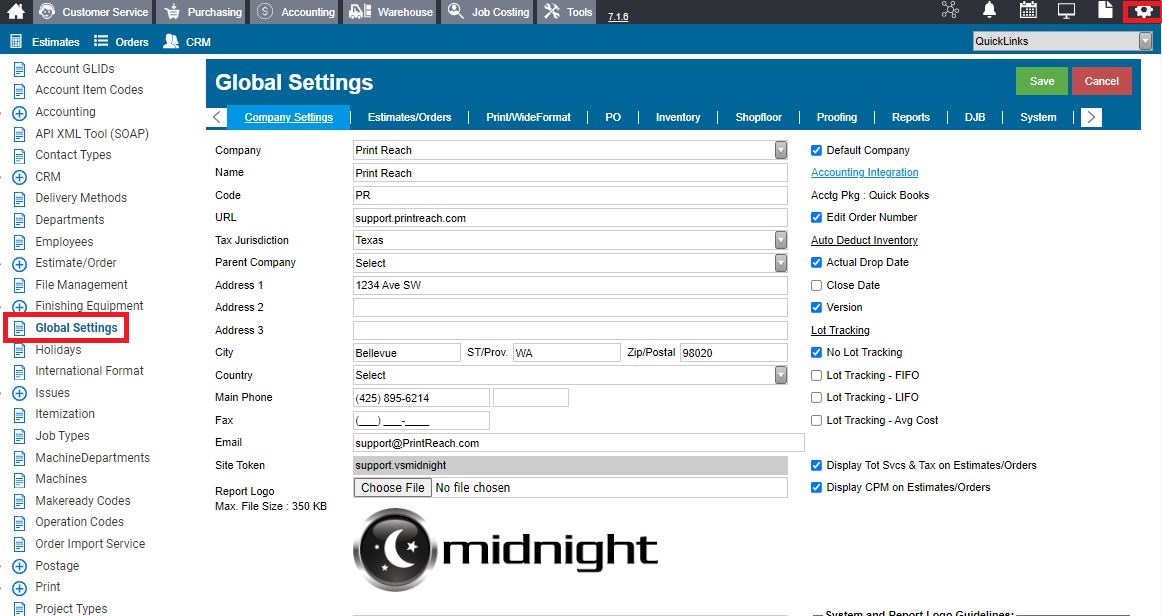 On the right-hand side of the screen, you will likely see the setup for your default company. To create a new company click the Drop-Down for Company and select "Add Company".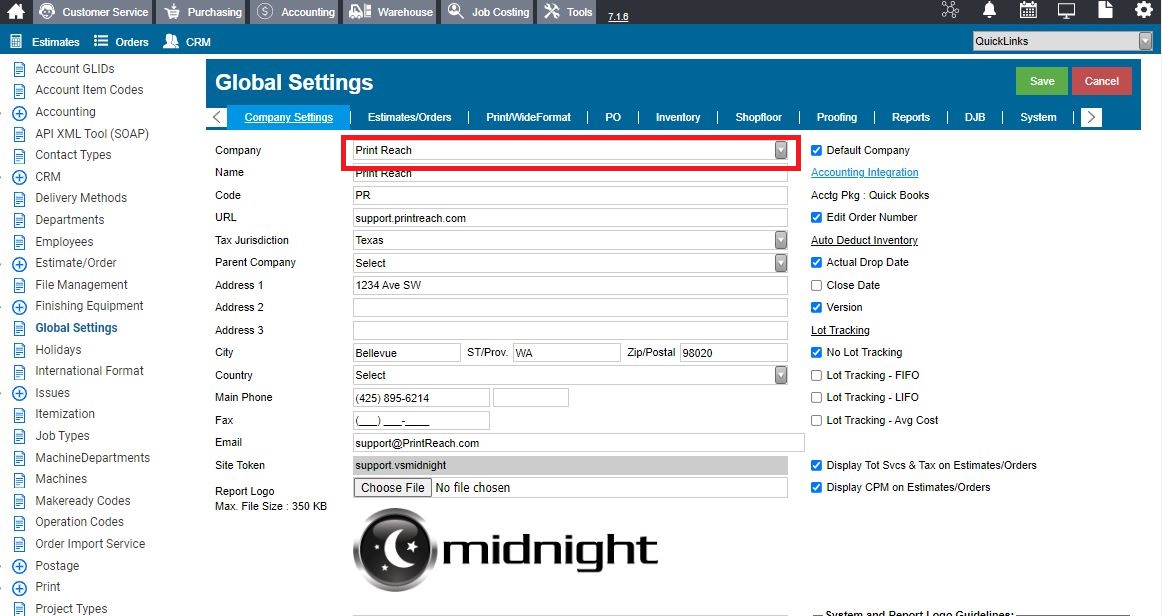 Fill out the screen with the details for your additional company, including setting up the accounting system. After completing the screen, be sure to Save.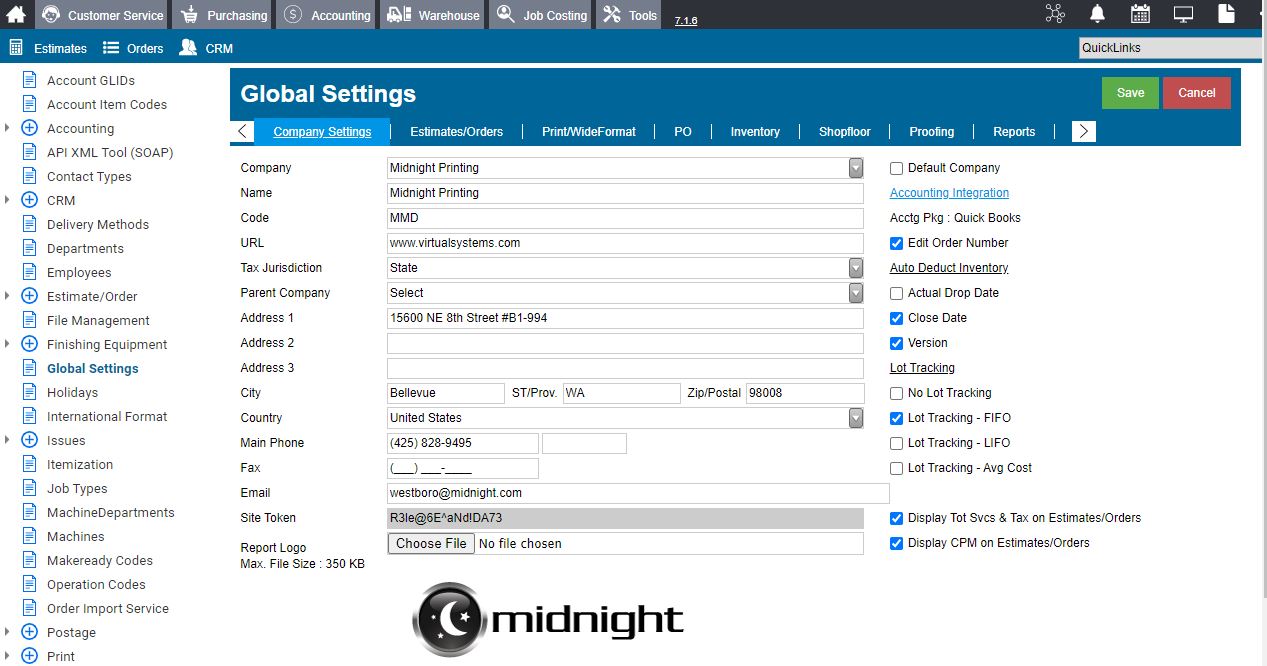 On system records (customers, vendors, purchase orders, estimates and orders, you may select the company for the record.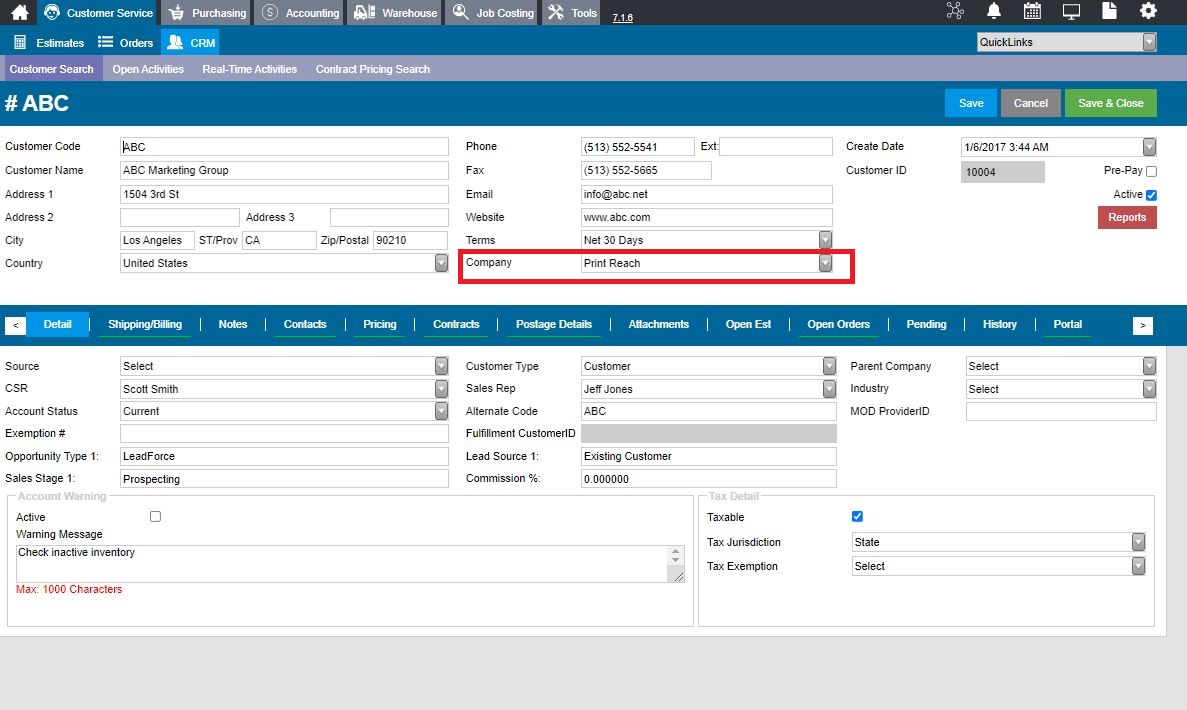 That company's logo and information will appear on reports for that record. (The logo that pulls to your estimate and invoice reports pulls from the logo set up on the Company associated to that record.) On the accounting export screen, you may also filter and export by company if desired.