How to change your press Run Rate factor Follow
To change your press Run Rate factor, see if there is a preferred run rate factor to use. This is done by selecting the Admin menu, and then click on the Print Drop-Down and select Run rate factor.

This screen displays all Run Rate factors in the system.

Adding new run rate factors is done by filling in the information in the grey bar at the bottom of the screen.
The fields in this screen are:
Press Name: The name for the run rate.
Factor: The percentage factor for the run rate.
Default: Whether it is the default option for presses.
Active: Whether it is an active run rate and selectable for printing presses.
The edit button to the right of each run rate can be used to change existing details.
Changing the press run rate factor
Changing the run rate factor of a press is done in the Press Standard menu, located in the Print Drop-down.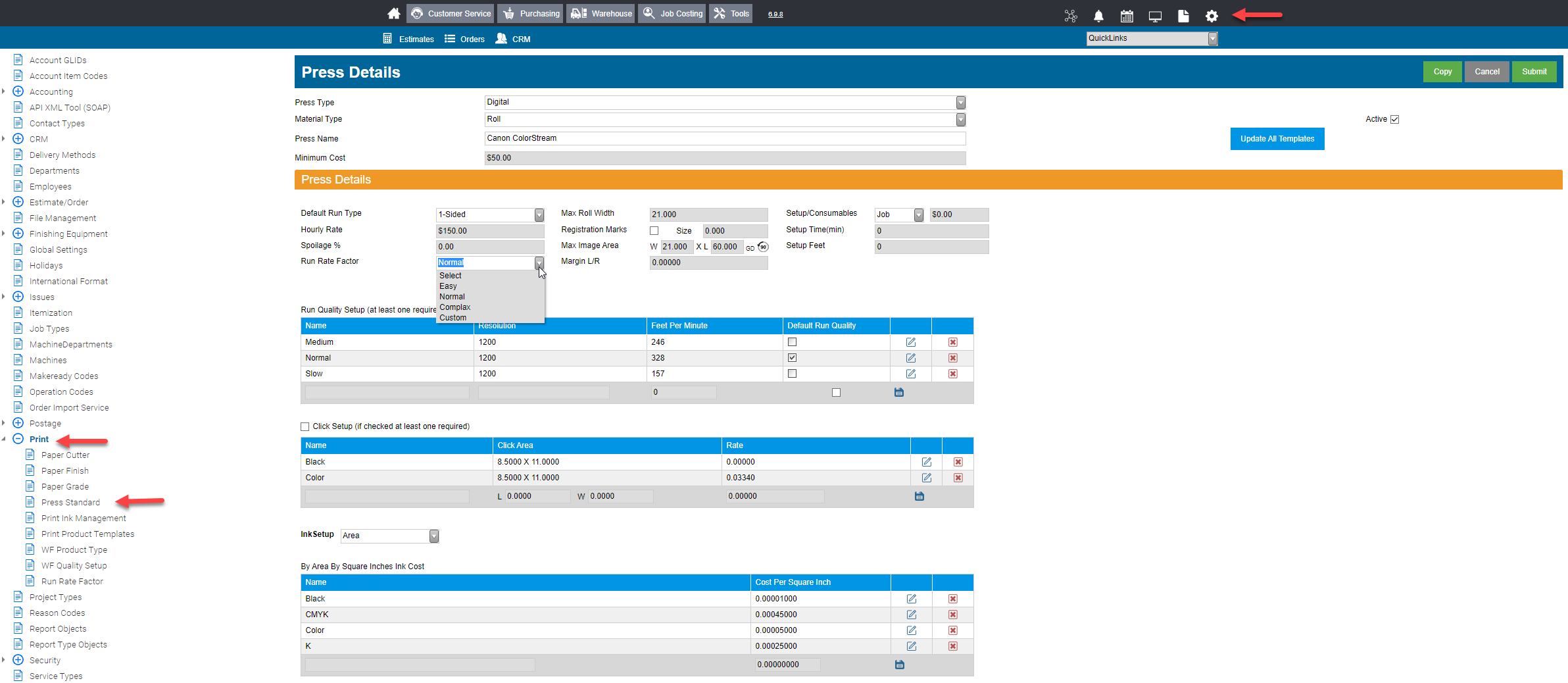 Once the desired press is selected from the selection of presses, select the run rate factor under the orange Press Details section, and pick the desired Run rate. Once the changes have been made, click Submit in the upper right corner.