Flag a Standard Service as a Print Additional Service Follow
How to enable a service for use as a Print Additional Service
The print calculator allows you to build all of the instructions and details for a print item within the calculator. If an item requires bindery or other additional services, you have the option to attach the services to the print item within the calculator or you can add them as normal on the order. The advantage of including them within the calculator is then all of the instructions for creating the print item will be associated with and grouped together on the work order. If you wish to make services available for use within the calculator (on the Additional Services tab), the services must be flagged in Admin. (If the flag is not activated, the service will not be available within the print calculator.)

To activate a service for use as an additional service within the calculator, click on Admin using the gear on the top-right hand side of the screen.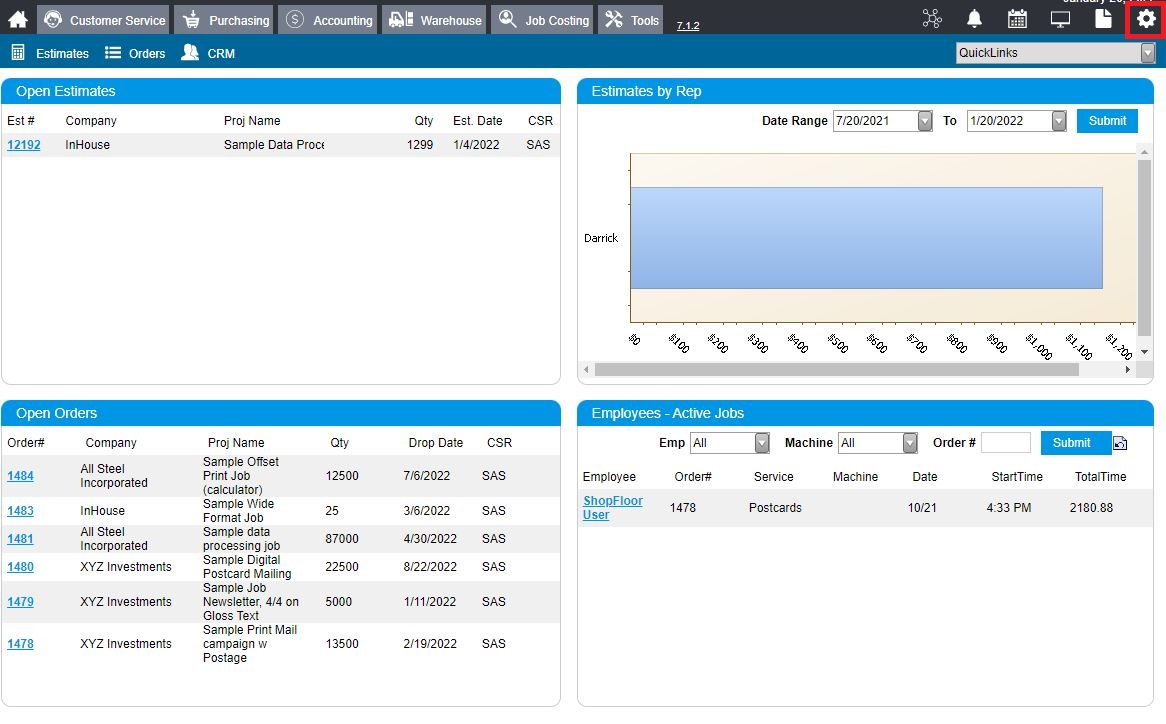 Once Admin opens, navigate down the list on the left to Standard Services.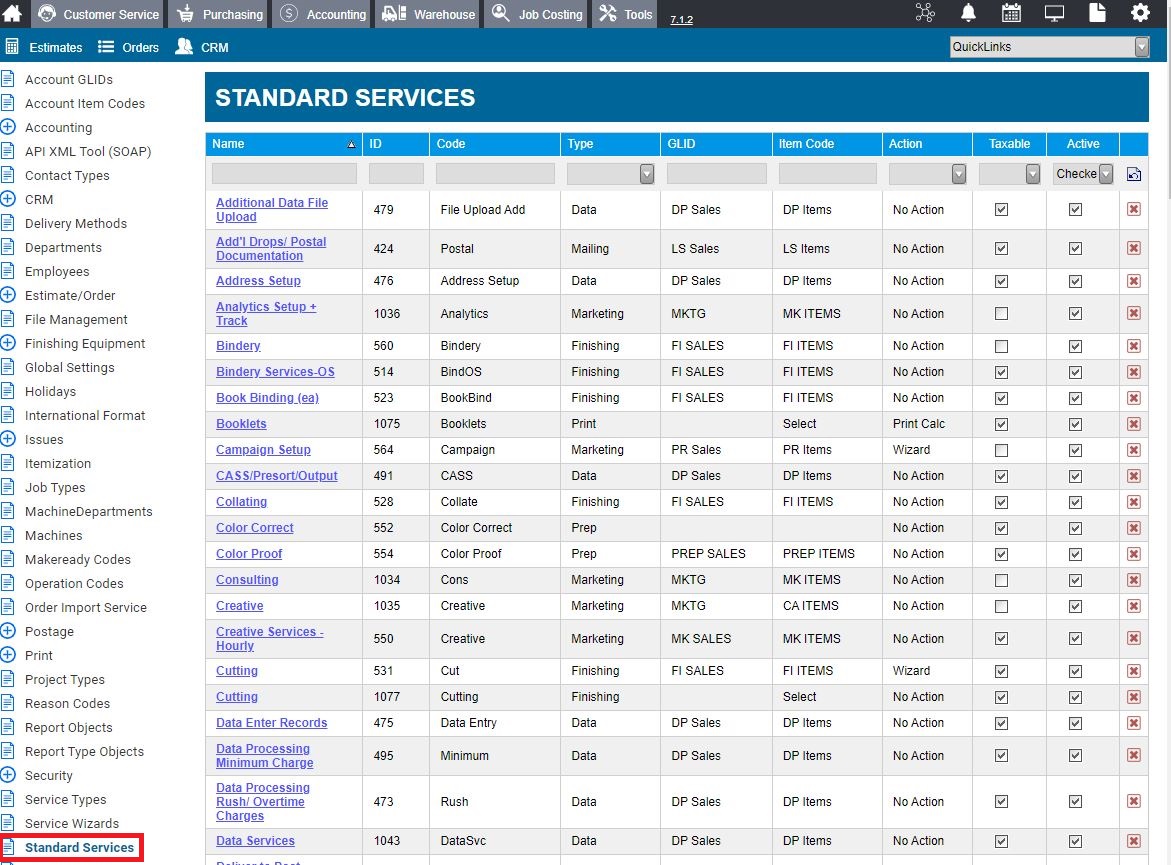 Using the filters, search for and select the service that you want to update. After clicking the service, the screen will open. On the bottom of the pricing section, there is a field labeled Print Additional Service. Click the checkbox to enable it and several fields will appear. You may select the run rate type, unit logic used for the quantity, whether the service should be marked up (when used in the calculator) and if the service should only be available in the calculator (and not on an estimate or order otherwise), you may flag the Hide Service Option.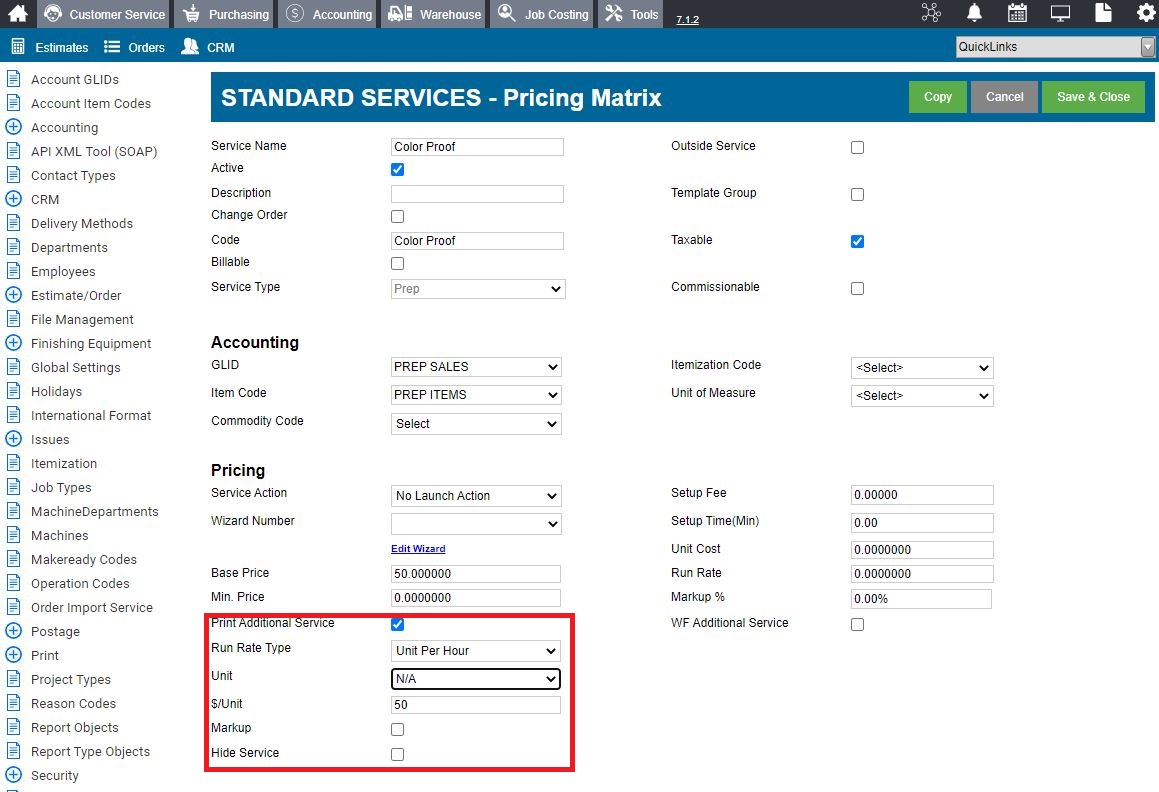 After you make your changes, click Save & Close on the service to update the system.

The services you update will be available for selection in the drop-down on the Additional Services tab within the print calculator.