Copy a Service to a New Service Type Follow
How to change the service type of a service in Admin
Once a service has been added to Midnight, the Service Type cannot be changed. Midnight has this precaution in order to maintain the integrity of your data. Luckily, whether you've added new service types or wish to reorganize the setup of your system, you don't have to retype all of the data within a service in order to duplicate it under a different Service Type so that it appears under a different tab in Midnight. If you wish to replicate an existing service under a different Service Type, you may do so in Admin. Click the gear in the top-right hand corner of Midnight to open Admin. Using the list on the left, navigate down to Standard Services.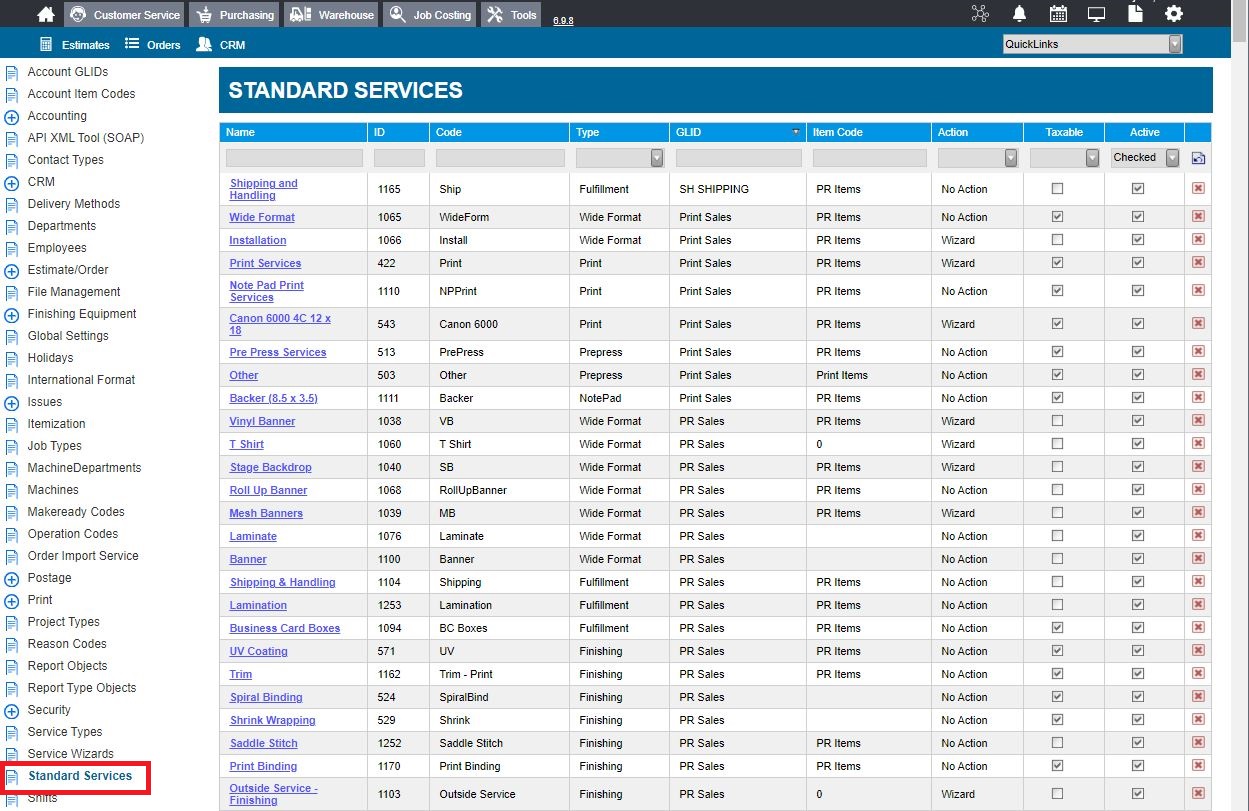 Using the screen that opens up, search for and select the service you wish to replicate under a different Service Type. Once the screen opens, click the Copy button.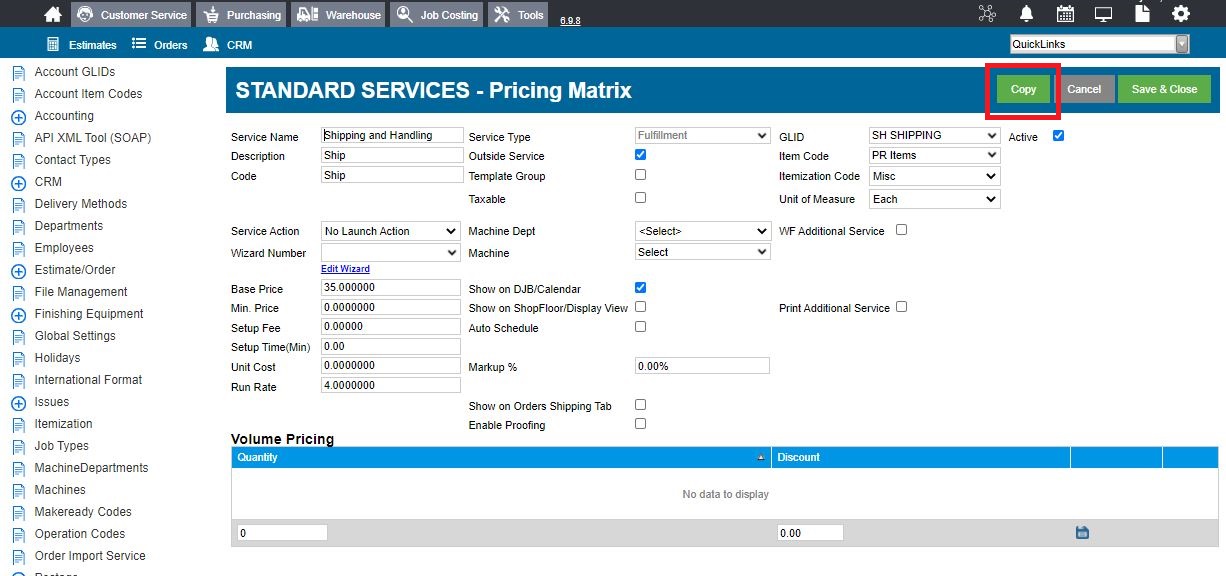 Click OK on the confirmation screen.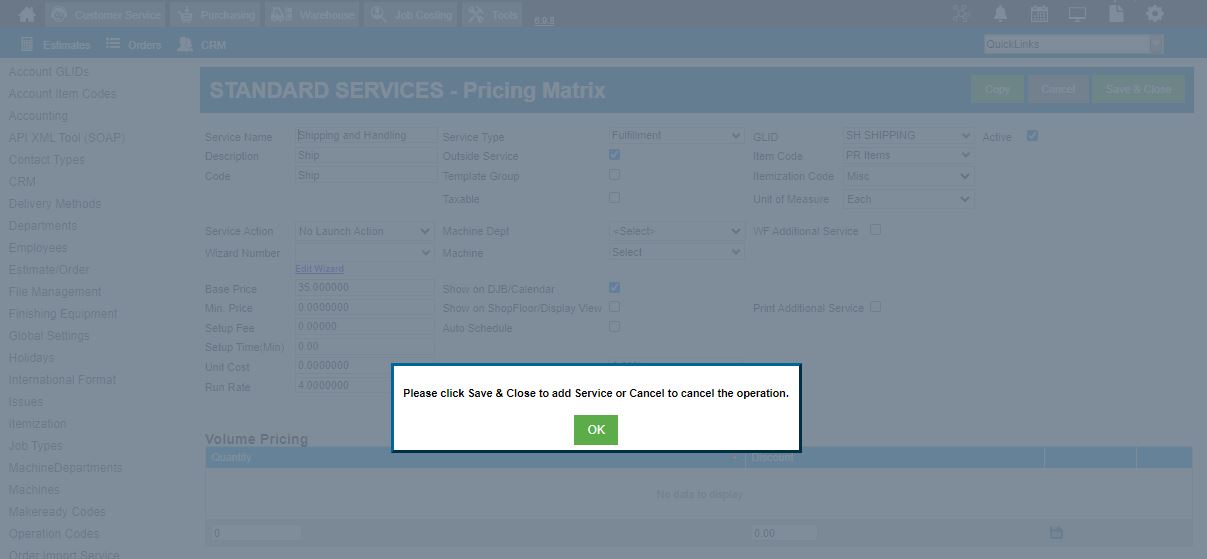 This will copy the service. The Service Type drop-down is available on the newly copied service. Before you save any data, change the Service Type for the service to reflect where you wish the service to appear. After you complete your changes, click the Save and Close button.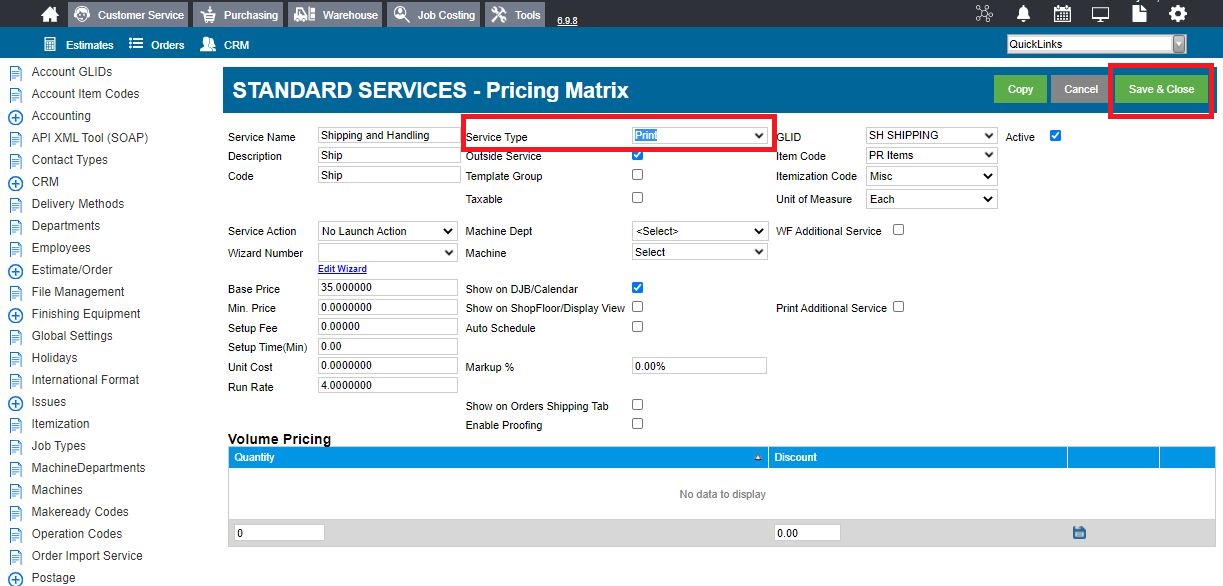 The new service can now be used on estimates and orders under the desired Service Type.
If the older service should no longer be available for selection on new orders, go back to that service, click on it and uncheck the Active checkbox. When you click Save and Close, the service will be deactivated. (If you do not deactivate the service, both services can be selected under each respective Service Type.)