How to Reset a Password for a User
If a member of your team has forgotten their password and is unable to log in, you can reset it for them.
While you are logged into Midnight, go to Admin using the gear on the top-right hand corner of the screen and then navigate down to Employees using the list on the left. From the screen, search for and select their employee record.
Within the employee record, click on the last tab, the User Security tab. Type the new password you are assigning them into the password field. (It can be any password of your choosing that fits the requirements, old passwords may be reused.) Check the Send Email checkbox if you wish to send a password link to the business email address on the employee record. Click Reset. Click Save & Close to submit the record. The user may now log in using their new password.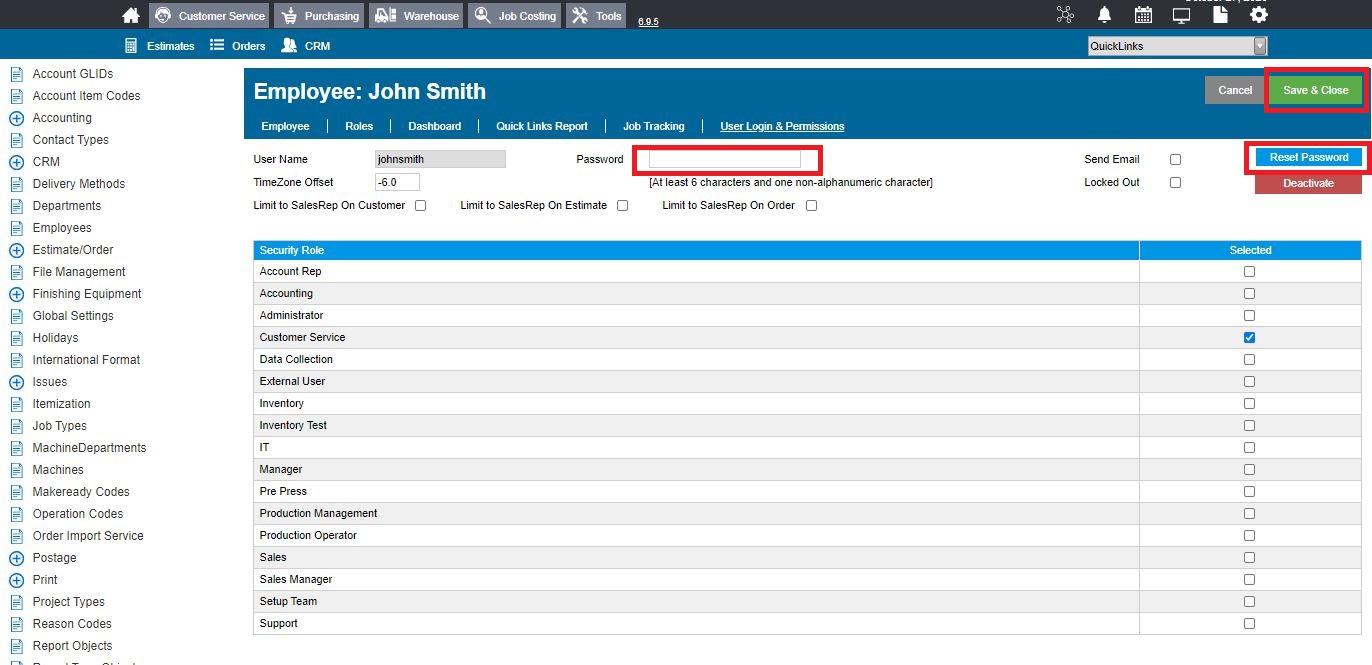 If your team saves their passwords in their browser or using a password manager service, remind them to update the saved password to the new one.
If a user is currently logged in and wants to reset their own password to something more secure, they may do so using the Edit Profile option located at the top of the Midnight pages.