How to use the Pre-Pay Flag in Midnight Follow
Flag an order for export without having to close it
There are times or situations where you may need an invoice in your accounting system prior to the close date being entered on the order. If you have this need, there is an option that allows you to export an open order.
Within each order, on the Details tab, there is a checkbox entitled "Pre-Pay". If you check this box, the order will display on the accounting export screen, even if the order is not closed.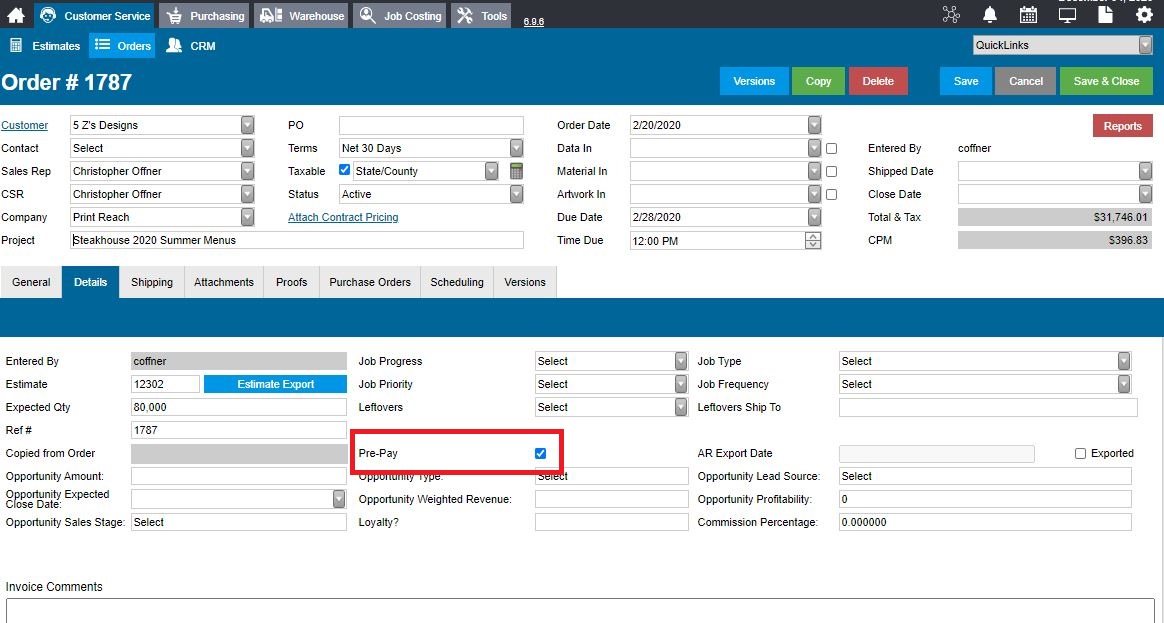 Note that if you export an order prio to closing it, the system will not prompt you to re-export the invoice at the time of closing the order nor will any changes to the order automatically be reflected in your accounting system.
Depending on your accounting processes, you may need the Pre-Pay flag to be automatically marked for certain customers. If you select the Pre-Pay checkbox for a given customer within their CRM record, all orders created for them will have the flag checked.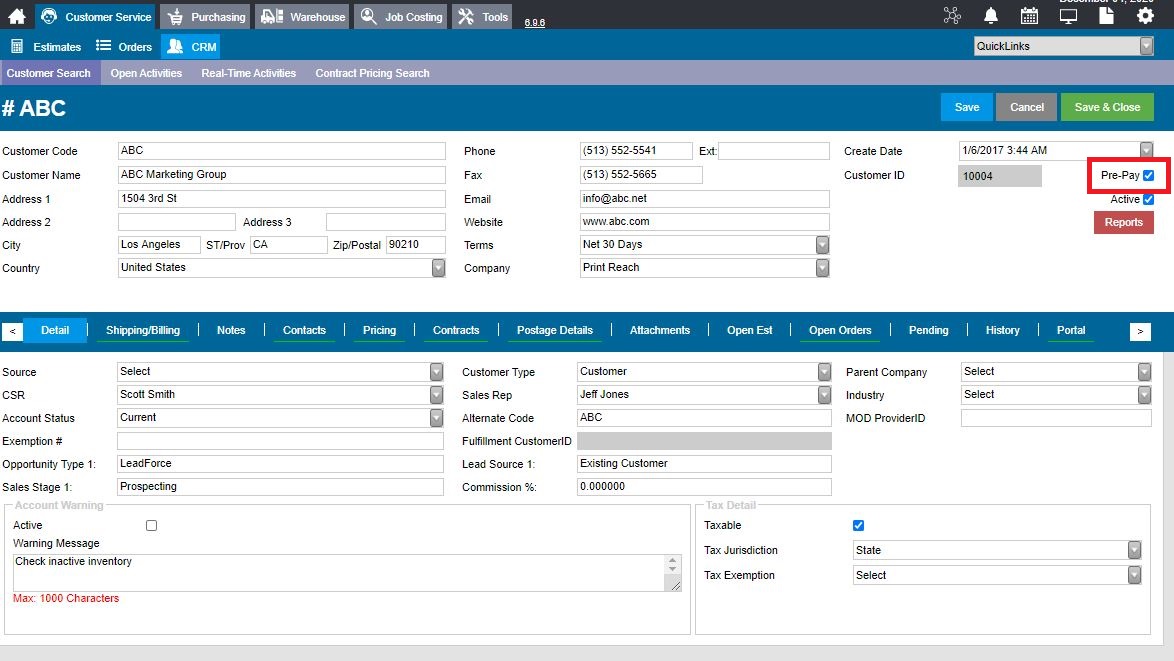 If you wish to have all new customers flagged with the Pre-Pay option so that orders created for them default with the flag, you may turn on the option in Admin under Global Settings within the Estimates/Orders Tab. (You may access admin by clicking the gear in the top-right hand corner of Midnight. From the Admin Lists, select Global Settings. Estimates/Orders is a tab located on the screen that opens.) If you check the Default All New Customers to Pre-Pay, newly added customers to Midnight will each automatically have the checkbox flagged within their CRM record. (This can be overridden on a record if needed.)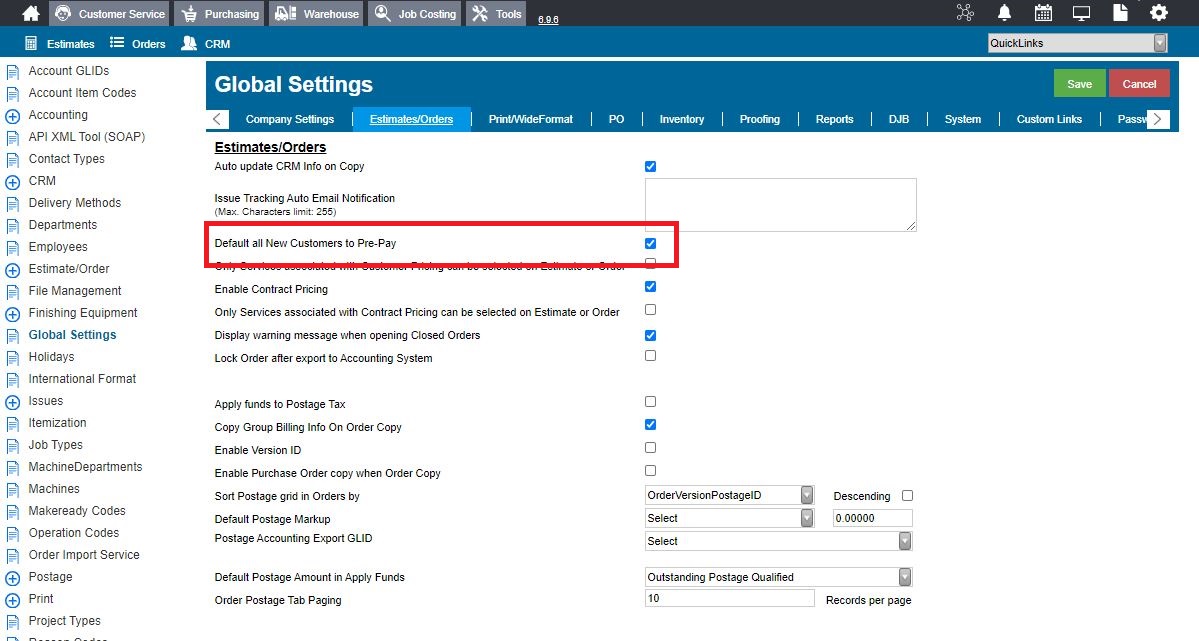 The Pre-Pay Flag enables the ability to export an order that is not closed. Note that if you see invoices on your accounting export screen that do not have a Closed Date, this means the Pre-Pay Flag is marked for those orders.
The Pre-Pay Flag is separate from your Terms list and the two fields are unrelated.