Updating the Order of Your Service Types Follow
Changing the display order of your Service Types
Many companies set up their Service Types (the departmental tabs you see within estimates and orders) to reflect the order of their workflow process.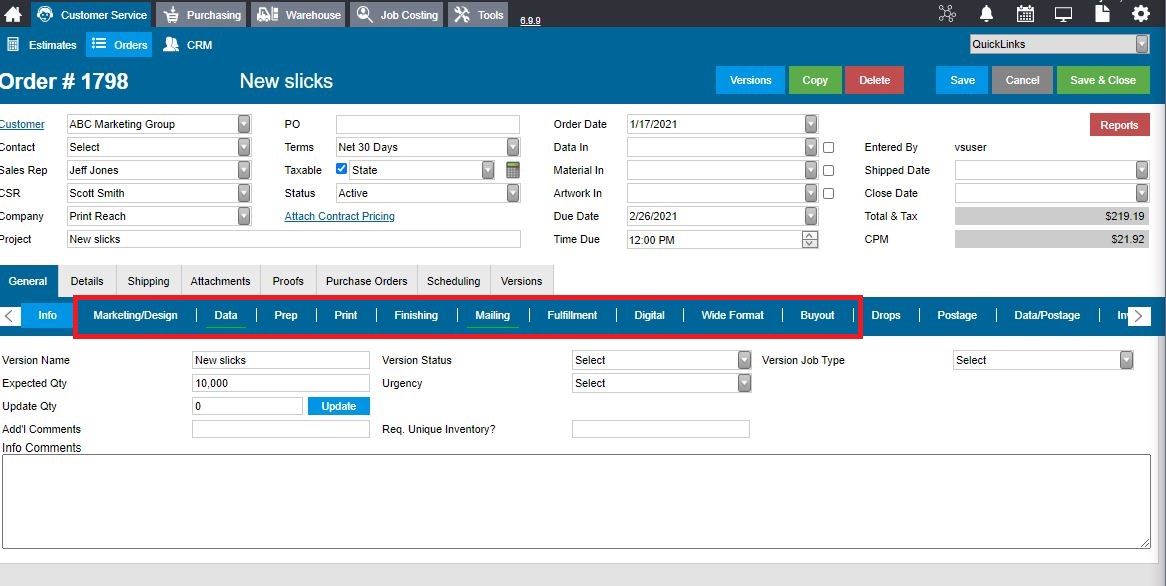 Whether you've added new functions to your business or want to rethink the order of the tabs and how they display, you have the ability to control the order of the Service Types. In Admin, you can update the order they show onscreen (within estimates, orders and the DJB) as well as on standard estimate, work order and invoice reports with a few clicks.
To change the order of the Service Types, click on the gear on the top-right hand side of the screen to access Admin. When the screen opens, you will see the Admin Lists on the left-hand side of the screen. Scroll down to Service Types and click on that selection.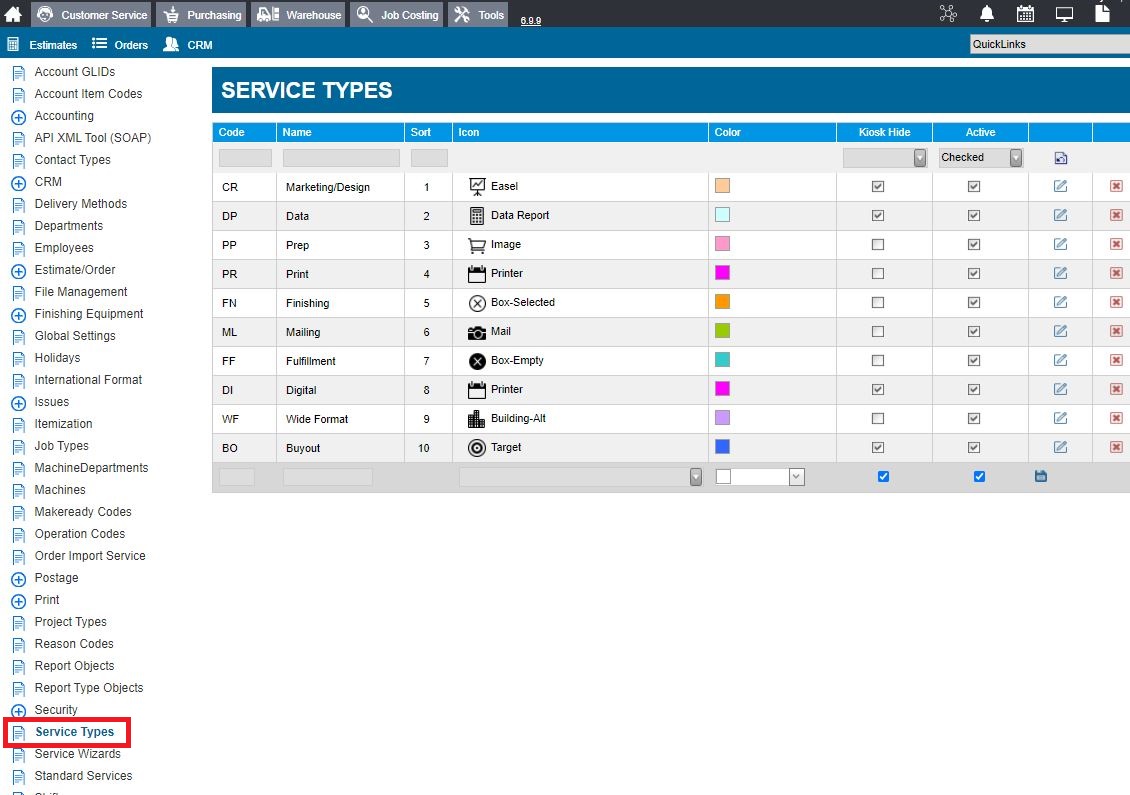 The Service Types will open on the right side of the screen. For the Service Types listed, the Sort column controls the order (left to right on-screen) the tabs display. The lowest number will be the first tab and they will display based upon the assigned sort.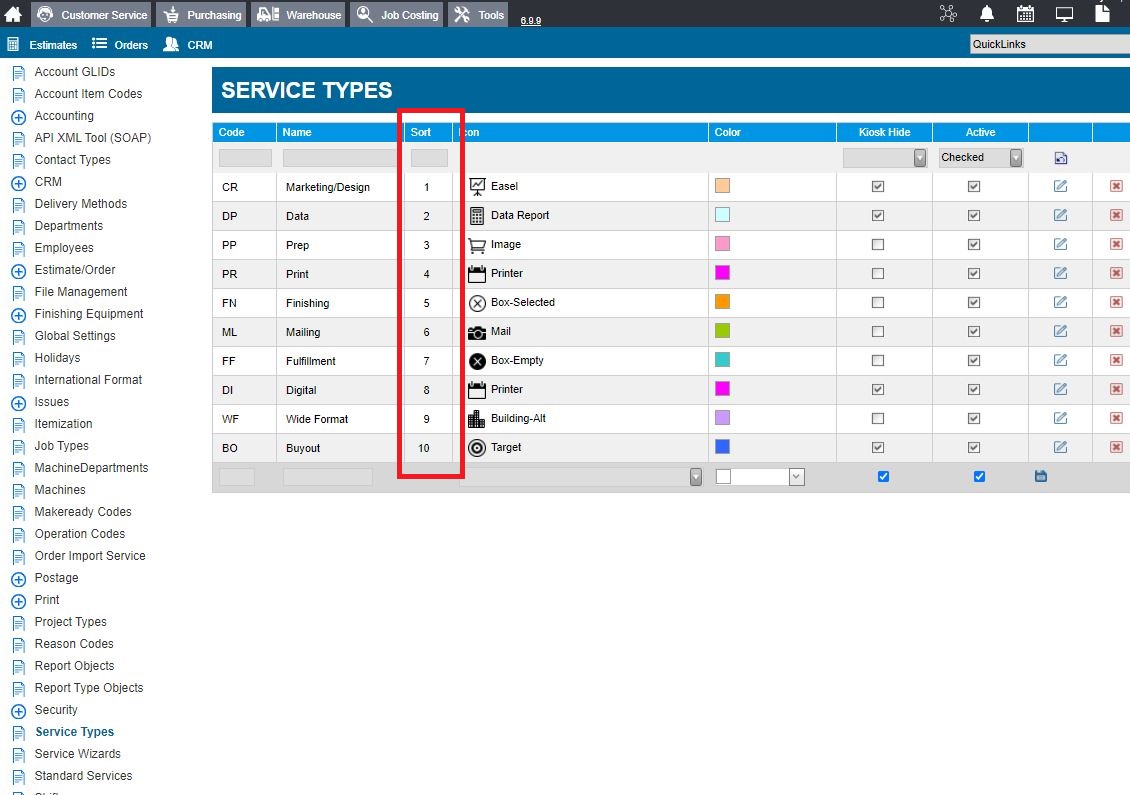 To re-order any of the tabs, determine the order you wish the Service Types to appear and use that to decide the numerical sort order. To change the sort assignment, click on the pencil to the right of the Service Type you wish to update.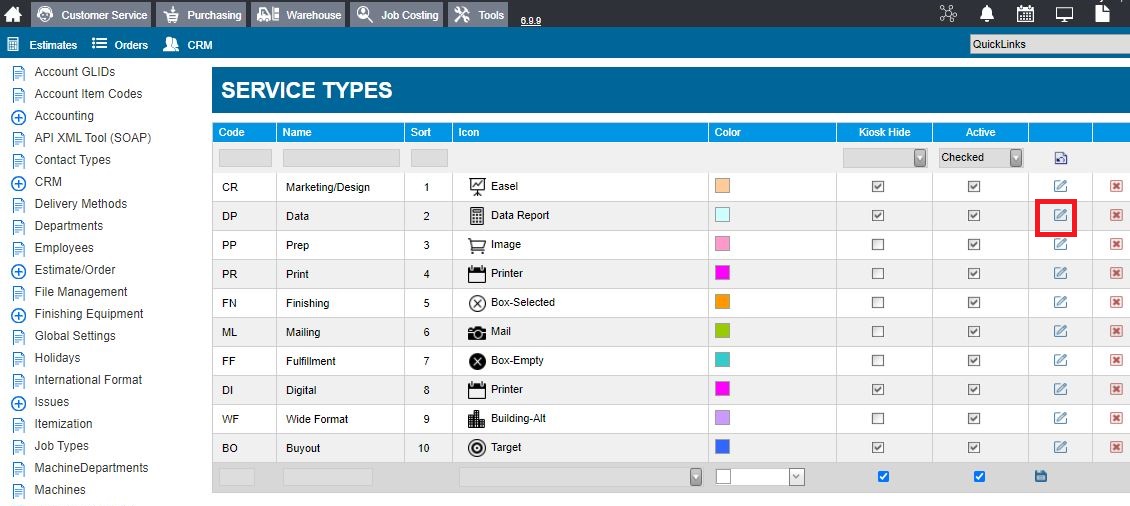 You may then change the Sort number assigned to the Service Type. After making the change, click the icon on the right of the record to update it.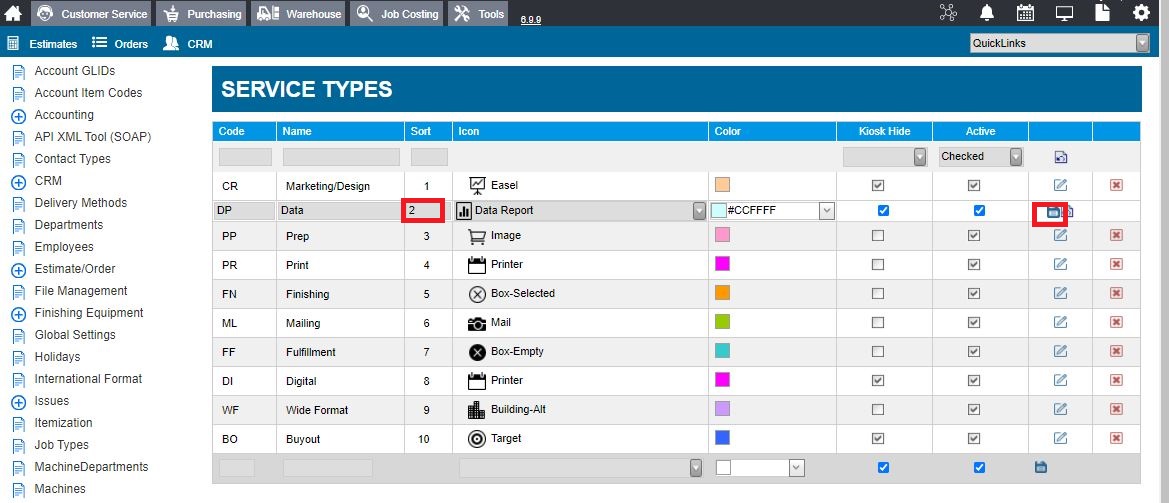 Be sure that each Service Type has a unique sort order assigned and that they are in the order you wish then to appear before leaving the screen.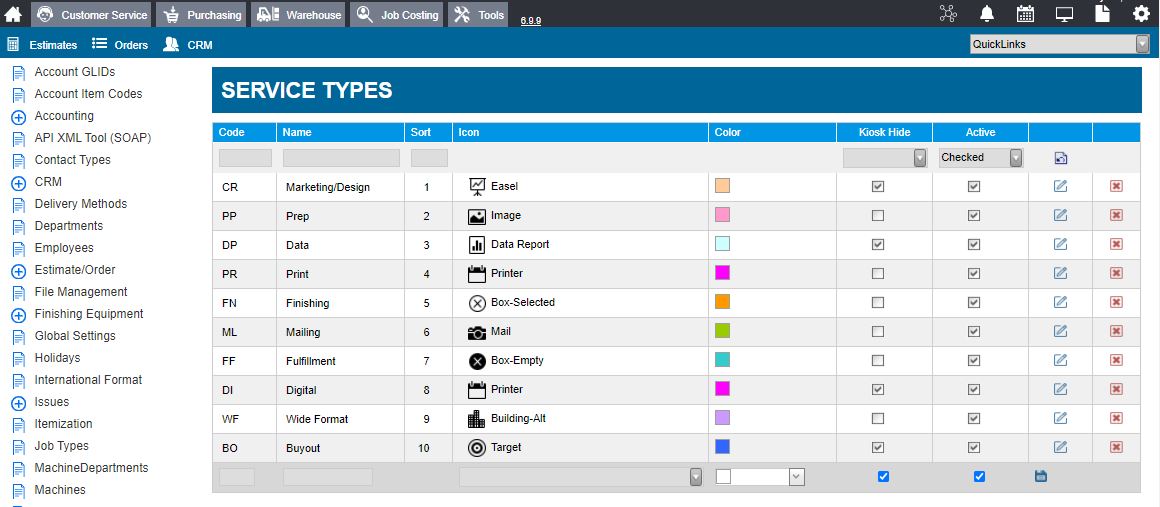 You will see your changes reflected when viewing an estimate or order as well as within the Task View and TV Views of the Dynamic Job Board.