Recover and Restore Deleted Orders Follow
Un-delete an order
Although you are able to control who has access to deleting orders, it is still possible to delete an order in error or discover that you need to reactivate the order. Within the Administration module, you have the ability to restore a deleted order to the system as if it were never deleted.
If you discover an order that needs to be recovered, go into Admin by clicking the gear in the top-right hand corner of the screen. Within the lists, navigate down to Estimate/Order and click the arrow to open it. At the bottom of the list is an option for Undelete Orders. Click this option and a screen will open up that will display a list of all previously deleted orders.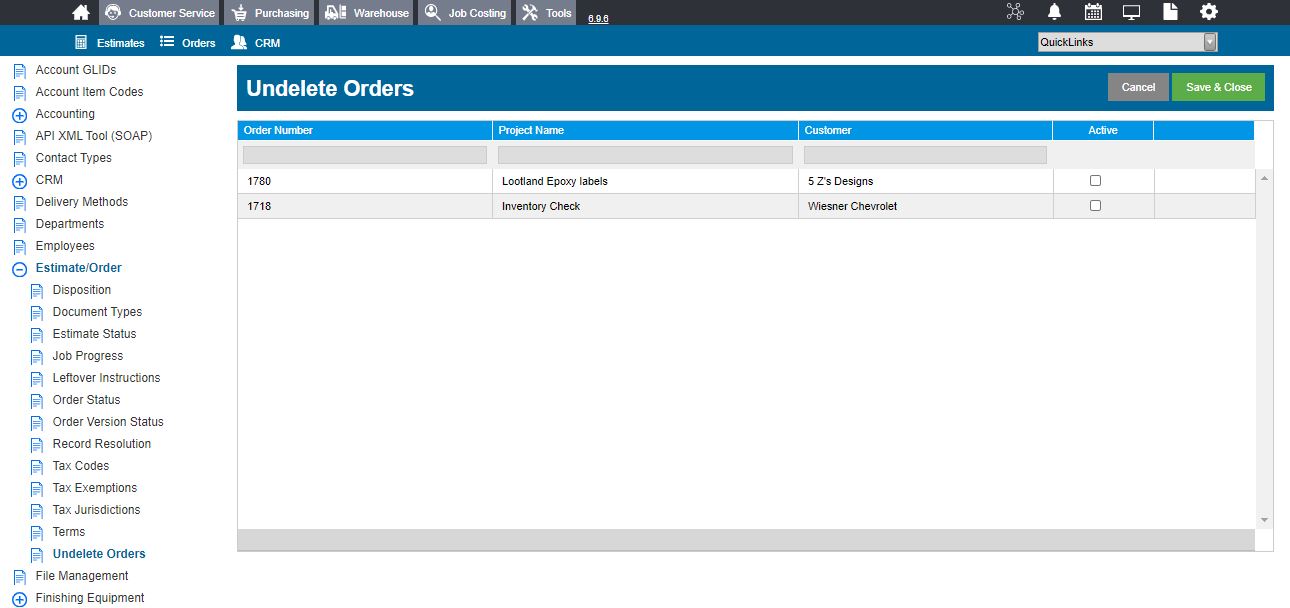 On the screen, locate the order you wish to restore. Click the Active checkbox and then click Save & Close.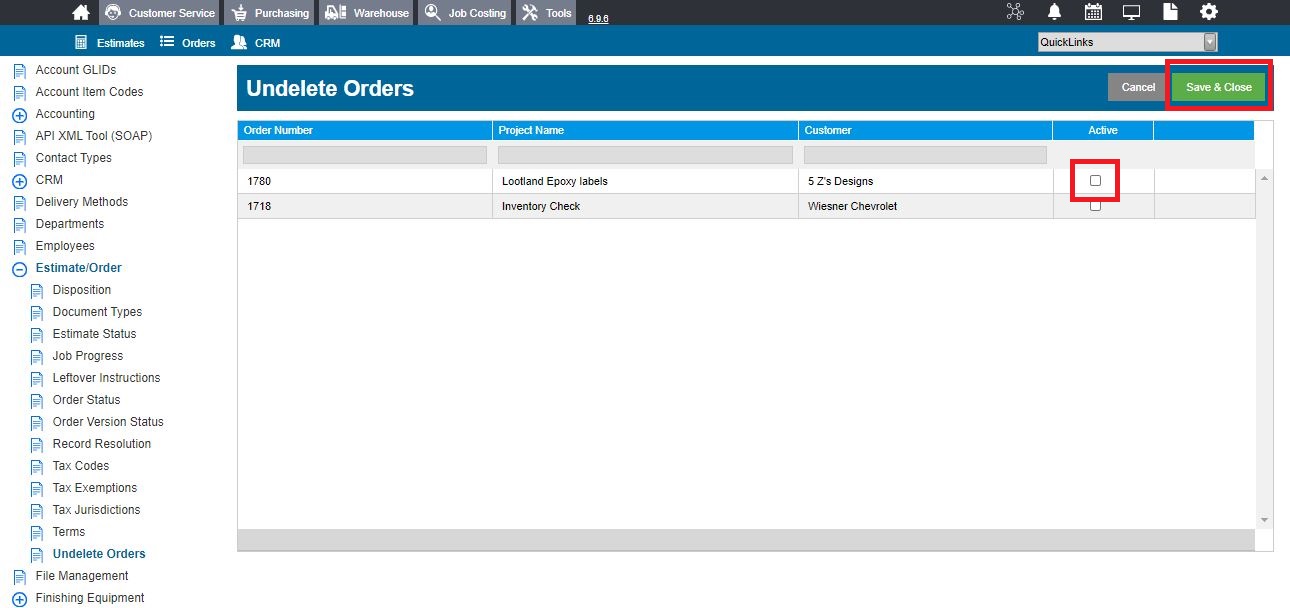 This will re-open the order and add it back to the system for use as normal.
You may later delete the order using your standard process if it should not remain active.