Quickly see how much a client owes you
If you are using Print Reach pay or the Payments module and are recording payments in Midnight, you will see that the unpaid amounts show on the Order Search screen.

If you wish to verify how much a client owes you, the AR Aging report has the information you need
!
To run the report, click on the main Reports Module using the icon on the top-right hand corner of midnight.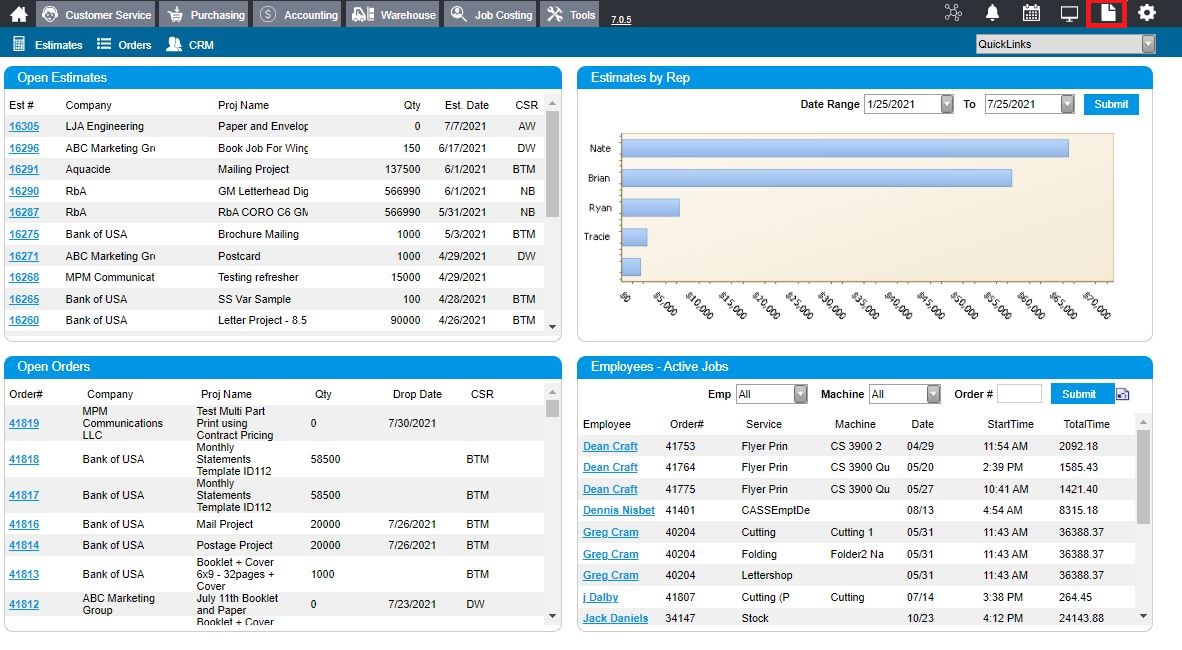 When the Reports screen opens, open the Accounting Reports grouping by clicking the plus sign to expand the list. Click on the AR Aging report and you will see how much each client owes, including the aging for the unpaid invoices.



The report includes the salesperson assigned to the customer, so if your sales team is looking to confirm totals of unpaid invoices, they can reference this report as well.
The last page of the report includes totals for the report.

The report shows data current as of when you run the report. As with all Midnight reports, you may save the report as a PDF, print it out, or email it as needed for historical purposes.